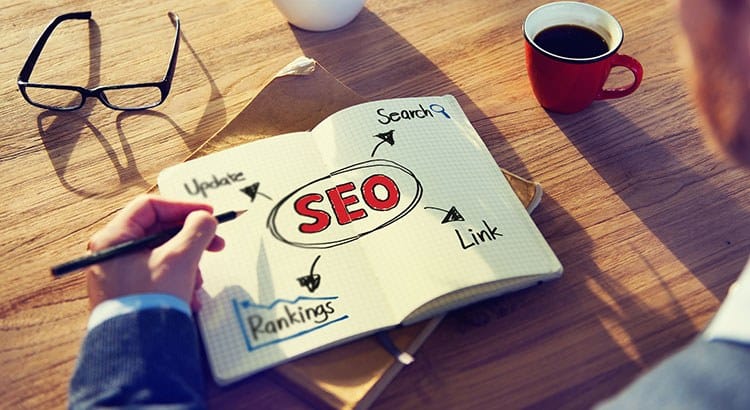 The year may be 2017 but a lot of people are still unfamiliar with Search Engine Optimization. Every time people ask me what it is all about, I would give them the simplest explanation but there's still that "I have no idea what you are talking about" reaction that painted all over their faces. And sometimes, explaining every detail can be even more confusing. So if you are one of those noobs (we've all been in the same position once) it's time that you get to know what SEO is all about. This can help you a lot especially if you decide to embrace affiliate marketing. Let us begin.
What is Search Engine Optimization?
Search Engine Optimization or SEO to many, is a discipline of marketing that focuses on growing the online visibility in organic or unpaid search engine results. This is composed of both the creative and technical elements needed in improving the ranks, drive traffic as well as increase awareness among search engines. In fact there are plenty of ways to use SEO; this could be as simple as the words on your page or to the way you place links in your website. Other times it could be the way your website is created and structured so that search engines can read or understand it.
Many people think that SEO is all about making or creating a website that is readable by search engines. Although this is partially true, it is all about making your website better for people to use too.
Do You Need to Use SEO in Your Website?
Before you dive in to the SEO basics, ask this question first; do I need SEO for my website? If you are unsure about it, don't worry. There are plenty of people out there who are clueless if their sites need SEO too.
Keep in mind that most of the web traffic is controlled by major search engines such as Google, Yahoo! and Bing. Social media sites and other types of traffic generating sites are also helpful in creating the traffic to your website but it is mainly the search engine's job that helps navigate the searches of internet users. To make it short, search engines are responsible for creating a path that directs traffic towards your site so people can see what you have to offer. So if these search engines cannot read or find your website then you can miss the opportunities that it has to offer. This could mean loss of sales and other business opportunities for business owners like you. Investing in SEO can definitely make a whole lot of difference in comparison to other types of marketing methods.
Basic Search Engine Optimization Steps to Master
So how do you do SEO? Is there are rule? Can you do it at random or do you have to follow steps? Truth is you can apply SEO in all areas of your business but be careful enough to see which ones work well and can deliver the best results. Here are six basic rules that you must remember:
Come up with a good niche or product idea – people think that it's hard to come up with ideas. Actually, ideas are easy but if you are aiming to come up with something that is very original and NO ONE ELSE have it but you then yes it is hard. However, ideas often come at times when you don't expect it and when it does, you need to hold on to it and create it bit by bit but of course, don't be too attached to it. Ideas must be flowing not stagnant. Take a look around and see what is already available and from that, think of ways on how you can improve it. You can always start with your passion if you have it and from there you can then add a few tidbits here and you can always find related products to promote as an affiliate.
Choose the right keywords or phrases – in SEO, the keywords you choose matters a lot. It is also because search engines provide the most relevant results whenever a search is done. So choosing the keywords related to your services or products is important. A highly competitive keyword can do the trick; you can choose simple phrases or you can try long tailed keywords. Long-tail keywords are more specific compared to phrases that users write and are more likely closer to the point of purchase and therefore sending a referral at this point is going to make your affiliate marketing campaign more effective. If this is done correctly, targeting long-tailed keywords can be beneficial to you in the long run. The trick to finding the right ones is to find reliable and renewable sources for long-tail keywords that suit your niche. You can always use keyword generators for this one so you can find the most organic keywords to use.
Create content that no one else has  –  this may be the easiest way to start SEO in your website. Among the many challenges of affiliate marketers is to prove that they are the best "middleman" in the market. It is a must to prove one's value otherwise people will not trust you or your recommendations at all. So how can you do this? You can do this by creating the best content that no one can compete with. You must have the ability to think quickly of fresh ideas to write in your content and not just any content; it must be something that your readers can use. It must be informative and easy to read. See, writing content is easy compared to holding meetings and talking to people but of course, you need content with high standards. It must be one that Google (as well as other search engines) cannot ignore and drive traffic to. You can also add images in your content but there are times when images, flash files and other non-text contents are ignored by search engine crawlers. So the best way to make sure that the words and phrases you place in your content can be seen by search engines is to have them in HTML text. Adding relevant videos to your content is also a plus.
Your website must provide excellent user experience – this basically means that you have to tweak your website so your visitors will enjoy their experience. Your website must be easy to navigate, has related content and relevant internal links. It should be a site that is clearly easy to use so your visitors can explore it even better. The speed of your website should also be important. How it quickly loads can also help search engines read it. A good website must also be optimized for any given device so it can be read in smartphones and other gadgets. In short, be ready to go mobile, this way you can reach more audiences even better.
Your internal links must be on point – setting your internal links will help push traffic on your site even better and may even be read by Google faster. Internal links has its many advantages too; for one it can provide your readers with further reading options. Just make sure that they are actually relevant to your topic and you have used clear anchor texts. It will also help you improve your rankings and for Google to index your site. Once Google sees that your site can be trusted then the more likely it is for you to get the traffic you need.
Social Media is your best friend –  our marketing world has changed dramatically over the years and today, social media is the number one place to be if you are in the affiliate marketing field. There is no doubt that social media is king. It is a fact that online marketers make use of social media in their marketing campaigns. It is through social media where businesses are promoted and communications are established with the audience. Because of easy interaction and communication, conversion rates are much higher. So if you want to increase your conversion rates, you need to make sure that whatever you post on Facebook, Twitter, Instagram, Snapchat etc. can be seen by your growing audience. The contents you share must also be shareable, where people can actually make comments on it and do the promotion for you. This will help you increase your audience, trust and brand identify which all count toward making your affiliate offers more effective.
Final thoughts
With the ever growing and changing internet landscape, it is easy to lose your work if you are not keen enough to take charge of what you have done. Keep in mind that Google's algorithm is ever changing and so you cannot simply hack your way and get the results you want. So what do you do? Stick to the SEO that works and keep it updated. Make sure to provide your customers with the best user experience and content that are worth sharing; that will never change.