Are you trying to figure out how to join affiliate programs with the right products to promote? If that's the case, then look no further. In this article, we'll let you know where to find the best affiliate programs online for just about any niche you can think of.
The tried-and-true programs we suggest here cover a wide range of products and services. Read on to hear about our top picks.
Places To Find Products To Promote As An Affiliate
Amazon is the to-go for people all over the world who are looking for things to buy online. In fact, this company is probably the biggest independent affiliate network. And it's no surprise. Amazon has it all — from a hair brush for your dog to the latest tech gadgets.
Why use Amazon?
If you're looking for the latest affiliate products, you'll love Amazon. As we mentioned, they have everything. Here are a few more reasons to check out their affiliate program:
They're trusted by many people. People confidently buy from Amazon because they know the company can deliver.
They have an awesome ability to upsell, which means you can be in for big commissions. Upselling simply means recommending items that are related to the product of interest during the purchasing process.
You are rewarded for selling more. Did you know that your commission level with Amazon starts around 4-5%? Not a lot, right? But the more sales you make, the higher your commission rate. You can earn around 10%, which can really add up on higher ticket items.
Amazon also has great sales and promotions that can lead to additional commissions. And they have the website-compatible tools you need for success.
Note that there are different affiliate programs for each Amazon store locale, and you'll need to apply to each separately:
WARNING: Amazon doesn't take kindly to cloaking affiliate links — if you do cloak your links and they find out, it can result in expulsion from their affiliate program. Make sure you make use of the uncloaking feature in our plugin, ThirstyAffiliates, which lets you track and manage all your Amazon affiliate links but still satisfy the program's stricter terms of service surrounding link cloaking.

ClickBank is an affiliate network with more than 500,000 members worldwide. That alone should convince you that they offer plenty of products to promote. ClickBank's major source is digital sales and information products like e-books, though there are some opportunities for physical sales.
Why Use ClickBank?
Like Amazon, this site is packed with thousands of products.
You can review reports in real time, as ClickBank provides constant data on sales, cancellations, refunds, and so on.

Rakuten, formerly called LinkShare, is considered a well-established affiliate marketing service. They offer a wide range of other marketing solutions but mainly work with larger businesses with substantial marketing budgets and annual sales.
Why Use Rakuten?
They cater to your short- and long-term affiliate marketing goals.
They provide up-to-date reports on your progress as an affiliate.
They are an enterprise-level affiliate marketing service, which makes them easier to work with.
ShareASale is an affiliate network that offers products within many different categories. These offerings include everything from organic/green products to all kinds of business services. However, they charge a sign-up fee as well as fees for each sale.
Why Use ShareASale?
They support a long list of ad types, from text and image ads to pop-ups and more.
They track and report your progress and allow you access to these reports in real time.
They offer a robust support service with a team able to guide you through every aspect of their system.
As part of your membership, they provide access to training videos and documentation as well as monthly training.
They work with a variety of publishers and merchants from various retail and service sectors.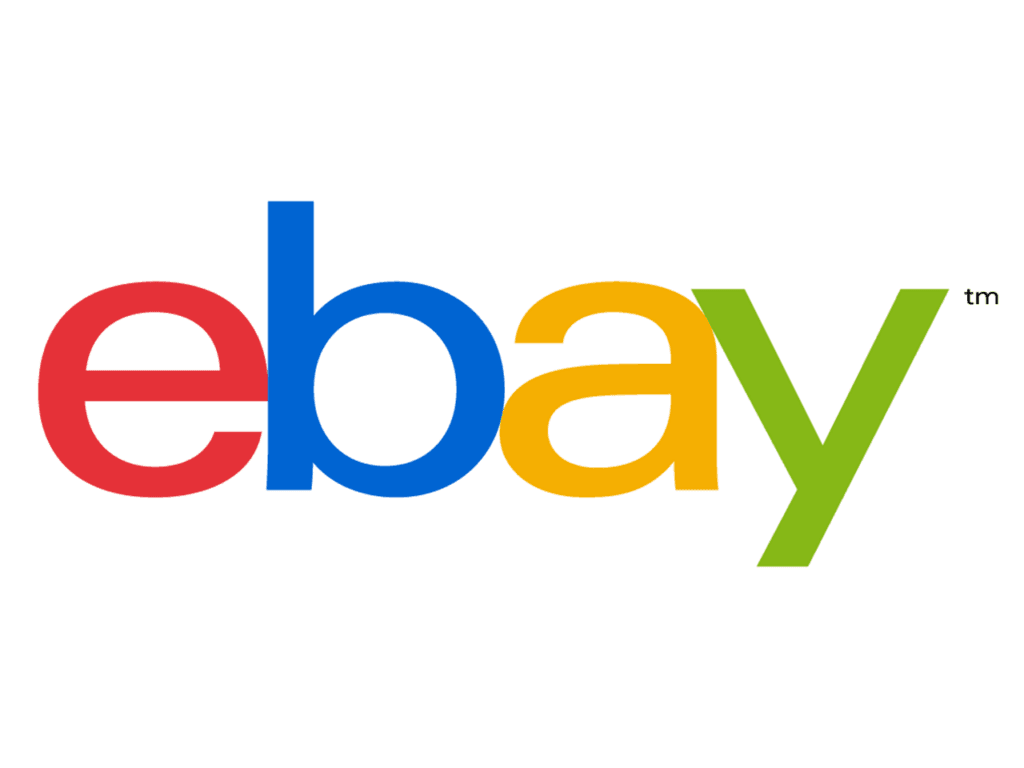 The eBay Partner Network has been around the for some time and has a strong reputation supporting it. With over 162 million active shoppers and five million sellers, eBay makes it easy to find relevant products to promote to your audience. It's also open to 13 countries around the world, meaning there's a good chance you can tap into global markets.
Why Use eBay?
They can create links for single listings that you can share on social media.
They give you access to their database, allowing you to personalize the feed on your site.
They deliver easy-to-understand reports as well as analytics aimed toward improving and measuring performance.
They offer customer service in five languages.
They keep you up-to-date on the latest tips and trends in the affiliate marketing industry.
Of course, there are many places to find products to promote as an affiliate marketer. These just happen to be five great examples that give you a great place to start. Give them a try and see for yourself.