Affiliate Marketing Tools For WordPress
ThirstyAffiliates affiliate marketing suite will help you get organised,
cloak affiliate links and level up your affiliate marketing income.
What Is ThirstyAffiliates?
ThirstyAffiliates is an affiliate link management plugin for WordPress that helps you organise, redirect and cloak affiliate links.
It's also an amazing toolset that has been made specifically for affiliate marketers like you.
Why Use ThirstyAffiliates?
At it's core, ThirstyAffiliates will cloak your affiliate links with a secure redirection and protect your commissions from theft.
It's the most robust and user-friendly affiliate link cloaker and redirection tool for WordPress and is made with affiliates marketers in mind.
Turn this ugly affiliate URL:
http://www.amazon.com/gp/product/0887306667/ref=as_li_ss_tl?ie=UTF8&tag=xxxxxxxx-xx&linkCode=as2&camp=1789&creative=390957&creativeASIN=0887306667
Into this beautifully cloaked, search friendly URL:
http://thirstyaffiliates.com/recommends/the-22-immutable-laws-of-marketing
Take Your Affiliate Marketing To The Next Level
Custom importers for your favourite affiliate programs, link experiment tools, automatic keyword linking & sophisticated stats are just some of the add-ons we've created.
We've done this because we're affiliate marketers too. Our suite of add-ons is focused on one single goal: boosting your affiliate income by making you more efficient.
Get Started Now
Download ThirstyAffiliates For Free
Install the ThirstyAffiliates WordPress plugin now, it's a FREE download from WordPress.org.
Extra Functionality
Buy Add-ons For ThirstyAffiliates
ThirstyAffiliates will turn you into a true affiliate marketing ninja, it's true.
But if you really want to turbo charge your earnings you should check out the premium add-ons.
How ThirstyAffiliates Works
Install the plugin
on your WordPress
website to manage
affiliate links
Cloak affiliate URLs
easily and never
have to chase down
those links again
Monetize your site
by inserting your links
easily with the
affiliate link picker tool
Enable advanced
features to really
turbo charge your
affiliate earnings
"I really like the simplicity and ease of ThirstyAffiliates"
Shawn Collins, professional affiliate marketer & co-founder of the Affiliate Summit conference. Check out his review.
"ThirstyAffiliates is the best affiliate management plugin for WordPress, I highly recommended it."
Hesham Zebida, problogger & founder of FamousBloggers.net - check out his review.
"So far I've been very impressed on how functional this plugin is and how big of a time-saver it's become for me."
Ana Hoffman, traffic specialist, Traffic Generation Cafe
"When people are discussing products in our forum I wanted them to turn into links. I've seen a huge boost in the number of clicks since deploying the plugin."
Matthew Woodward, professional affiliate marketer, MatthewWoodward.co.uk
Turbo Charge Your Earnings With ThirstyAffiliates Add-ons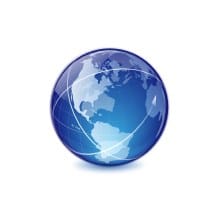 Automatically cloak affiliate links across you website, blog or bbPress forum. Simply setup your affiliate links with a list of keywords and the Autolinker takes care of the rest.
The Autolinker gives you the fine-grained control you've been looking for to control how many times your keywords are linked, where they are linked (sequential or random placement) and under what circumstances.
Add essential click tracking and recording for your affiliate links, with a complete statistics dashboard and breakdown over categories.
Our smart filters have been built to exclude web crawlers, bots and logged in users so your stats don't get skewed over time. What does all this mean? You can finally get the insight you've been looking for.
The Google Click Tracking Add-on automatically adds the recommended Google click event tracking code to your affiliate links as you insert them.
Sprinkle your links throughout your website and the add-on will automatically drop in the correct Google Approved code to capture clicks on your affiliate links and push them directly to Google Analytics.