Affiliate marketing is hard work, and most people give up in the first six months.
Actually, we should repeat it so you understand the weight of that statement: Affiliate marketing is hard work, and most people give up in the first six months. It is not an easy route, not at first. And you won't succeed at it without building and nurturing.
Search engine optimization (SEO) will dominate your life as a successful affiliate marketer. You'll answer questions and engage with a growing audience often. Before you're able to hire a team, your workload might look like a whirlwind of signing up for affiliate programs, checking to see if you've been paid, and finding ways to encourage a small audience to click a single link.
It's an industry fueled by trust, and trust is produced through hard work and persistence. Getting into affiliate marketing for money is common, but you have to love how you make that money (and the products and services you represent) to be successful. It helps if you find some value in growing an audience, sharing expertise, driving traffic, and marketing.
The money won't pour in overnight. It might not pour in in the first few months to a year. It takes a while before affiliate sales become viable passive income. You'll spend a lot of time learning, taking courses, engaging on social media, joining affiliate networks, and optimizing.
It's a grind. There's no way around it. There are a lot of failures embedded in any successful affiliate marketer's building blocks, and there's no room for weakness.
You still there? Good. Now we want to tell you why it's worth all the trouble. In this blog post, we'll give you four reasons to try affiliate marketing, and we'll give you a few tips to succeed!
Four Reasons to Try Affiliate Marketing in 2020
1. It's Easy To Start
Despite the tough reality of affiliate marketing, it's relatively easy to start. Most affiliate programs only require that you sign up, fill out tax forms, and confirm your account. Like most commission-based jobs, you don't pay out anything to start, but you don't get paid until you're successful.
That said, there's very little danger involved with jumping into creating your marketing plan. Once you've started, you can ease into promoting affiliate products.
Content marketing and SEO are what make successful affiliate marketers, but those are things with minimal costs for the most part. Outside of setting up your website, domain, and hosting, you take on a relatively small financial risk when you sign up for affiliate programs.
Your main job is attracting an audience, then convincing them to click your links and buy. Whether you're successful or not, it's a simple, painless start.
2. You Get To Share The Things You Love
One of the best things about affiliate marketing is that you have complete control over what you push.
Say you already have an audience, and you want to endear yourself to them. Sharing products that you use in everyday life, or services that you use for your own work, is a no brainer. It's your platform, and that means you get to promote the things you care about.
Affiliate marketing work lets you promote your favorite stuff without having to build an online store of your own. It allows you to take part in spreading the word about companies and services you believe in. You aren't limited to one program or product, either. With tools available to make your life easier, you could even promote multiple goods on the same page.
Think about the recipe blogger who fawns over their favorite kitchen tools and then provides an affiliate link to buy them. Where they would've mentioned an item anyway, they now get a percentage of the sales.
Or take a gamer who promotes a specific controller and gaming chair they use themselves. Like them, your audience will grow closer to you because of the deals you introduce them to, and you'll make money at the same time.
Even if you don't have an audience yet, it's a good idea to make lists of programs that actively fit your chosen niche. Never market products that don't sit right with you.
There's no shortage of the types of affiliate programs available, and you can find something that fits your interests.
3.You Choose Your Work Schedule
Deciding when and how long you work is almost always mentioned as an affiliate marketing perk. Most of the work you're doing involves content marketing, social media engagement, and building an audience. Once you've created your funnels and added a few apps on your phone, most of your day-to-day tasks are done. Things like building an email list can be done one day out of the week with an email campaign service like ActiveCampaign.
Depending on how much work you put into your affiliate site and platforms, you can see viability sooner than with any other business. If you decide you want to do this as a side gig, you can fit in time after your full- or part-time job to work on marketing your blog and email campaigns.
4. You Build Invaluable Marketing Skills
If you're in the marketing industry, you know how hard it is to break into without certain skills. Affiliate marketing gives you consistent insight into SEO and audience building. By the end of your first year, you'll be an analytics expert. You'll be able to read a report and identify CPC, PPC, KPIs and every other marketing term that company's find valuable.
Whether you continue your affiliate marketing efforts or not, you could find yourself in a high-paying role for a marketing agency. It's worth it to take the journey through self-taught excellence.
How to Win at Affiliate Marketing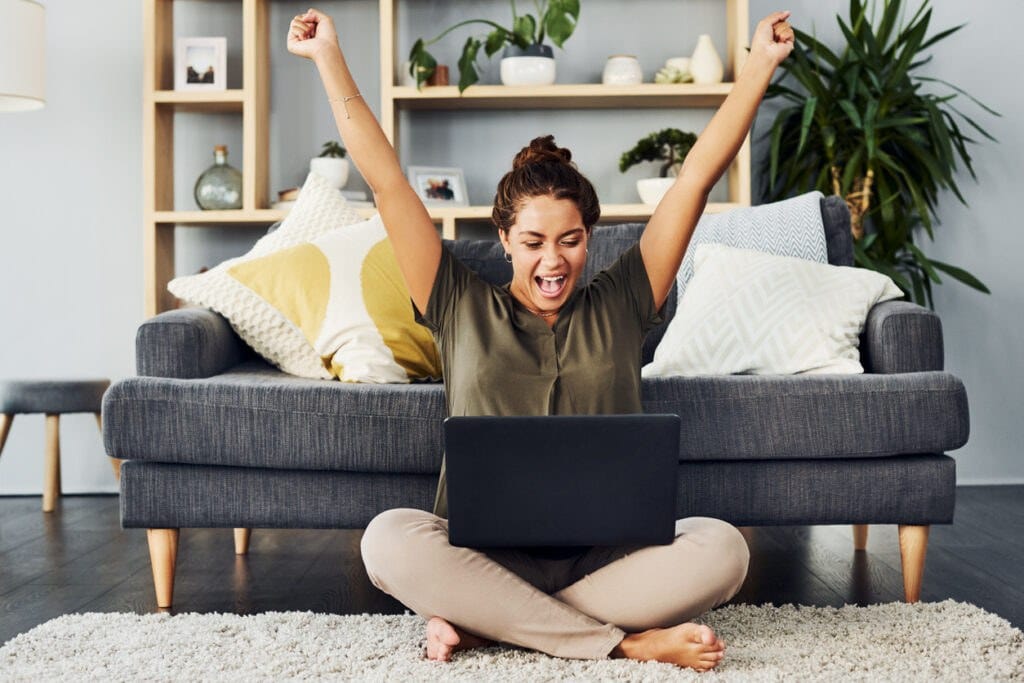 We gave you many warnings at the beginning of this post, but there are ways to do affiliate marketing right.
Don't Jump In Without a Plan
What's your niche? Why is that the right market for you? What content are you building to attract an audience in that niche?
Organization is your best friend when it comes to promoting affiliate links, especially if you plan on working with more than one affiliate partner. You should know what type of content you'll create (and what tools you have to create it). Once that content is made, you need to know how you'll distribute and promote it.
Create a marketing plan that highlights your goals and helps you meet them.
Get Ready to Learn
How fast can you juggle hats?
There's a lot to do when it comes to content marketing and SEO, and most people start affiliate marketing on their own. Before you can afford a team, you'll need to handle multiple aspects of the job.
That can include things like:
Setting up your site and hosting
Site maintenance
On-page SEO
Technical SEO
Content distribution
Marketing
Reputation management and audience growth
Be Patient
Overall, remember that affiliate marketing success is earned over time. There are no shortcuts or loopholes to get you to the top, though there are plenty of best practices to make the process easier. Take your time and attract a lasting audience that trusts you.
Final Thoughts
Affiliate Marketing is a rewarding experience when you go into it with realistic expectations. It's a challenging but easy-to-start online business, and you'll gain invaluable skills along the way.
Remember these four reasons you should consider at least trying affiliate marketing:
It's easy to start
You can share the things you love
You get to choose your own schedule
You will build invaluable skills
There's nothing to lose when it comes to affiliate marketing, so give it a shot. You might find yourself enamored with the life of building trust, being adored by your audience, and showcasing your expertise.
Have you been thinking about getting into affiliate marketing? Are you starting from scratch or with an audience? Let us know in the comments!