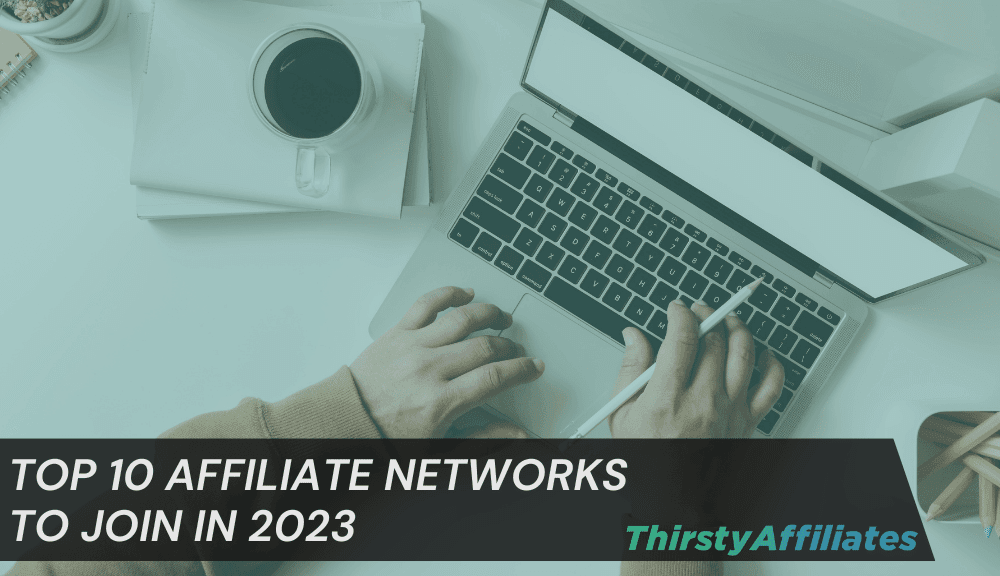 Affiliate marketing is undoubtedly one of the most effective ways to generate passive income through your website, all without the hassle of creating or selling your own stuff.
But here's what makes affiliate marketing truly awesome: it's incredibly versatile. With a seemingly endless list of programs and networks, each with its own array of products and services to choose from, you get to cherry-pick the ones that perfectly match your brand's niche and your readers' preferences.
To help you get started on your journey to boost your blog's earning potential in 2023, our team has meticulously curated a list of the top 10 overall affiliate networks to consider joining. We've thoroughly examined various industries to ensure these contenders are the cream of the crop for this year.
Let's take a look!
Top 10 Affiliate Networks to Join in 2023
You're in for a treat with these networks! They've proven their worth and are ready to help you maximize your affiliate income in 2023.
Amazon Associates
When you think of online shopping, Amazon is likely the first name that comes to mind. This universal recognition is what makes Amazon Associates an excellent choice for affiliate marketers. By partnering with a brand that has already won the trust of millions, you're halfway to converting your audience into buyers.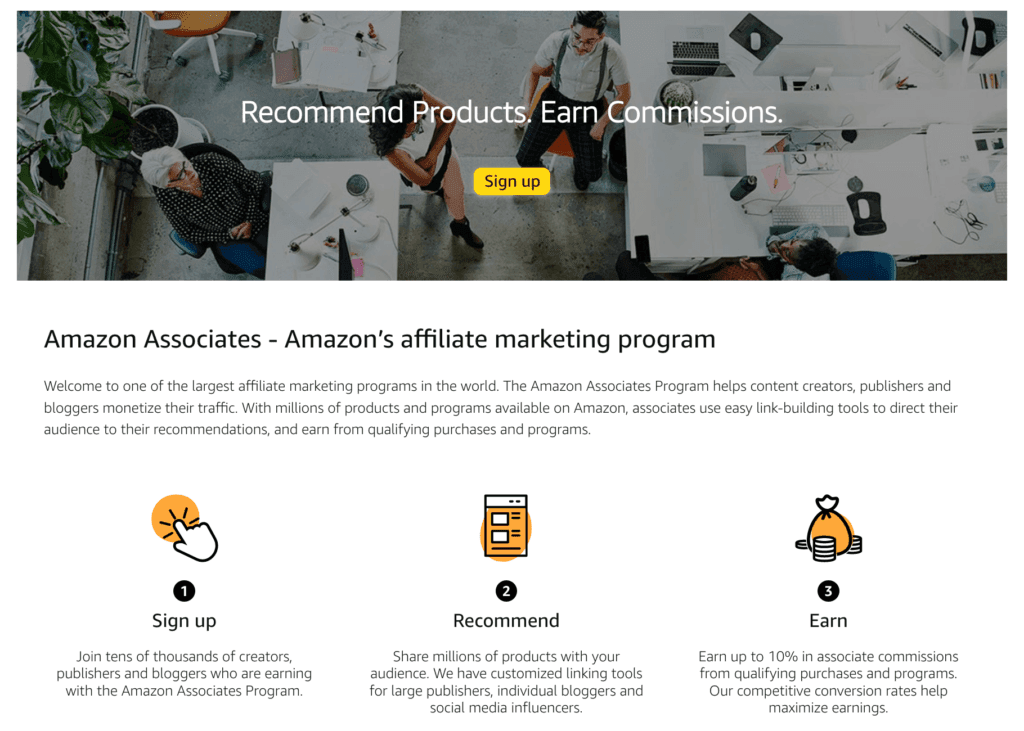 Amazon's affiliate program allows you to sift through their enormous product catalog and select items that resonate with your audience's interests. Whether you're a tech blogger, a food enthusiast, or a lifestyle influencer, Amazon has something for everyone.
The program is also incredibly flexible, allowing you to promote products through blog posts, social media, or even directly through Amazon's native ad placements.
ShareASale
ShareASale is a hidden gem in the world of affiliate marketing. This platform offers a broad spectrum of merchants and products, giving you unparalleled freedom to tailor your affiliate marketing strategies to your audience's specific needs and interests.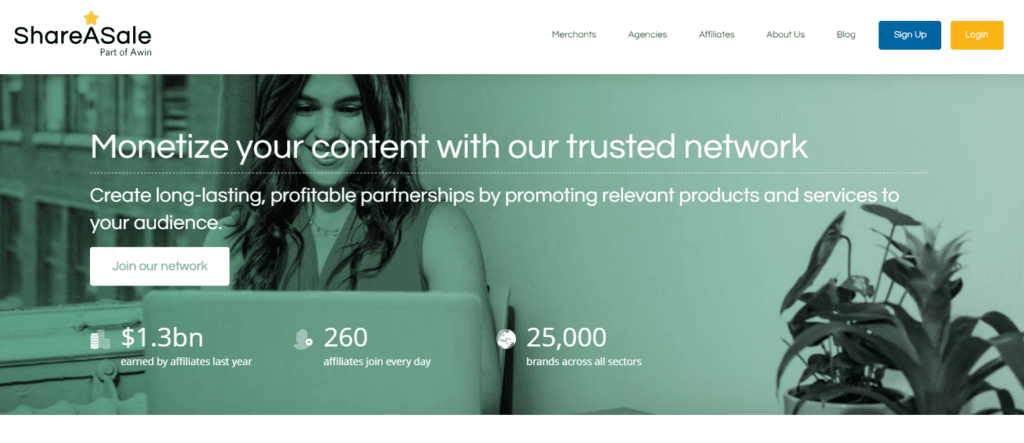 What truly sets ShareASale apart is its commitment to user experience. The platform is designed with the user in mind, featuring an intuitive interface that makes campaign management a walk in the park. This is particularly beneficial for those who are new to affiliate marketing and might find the landscape a bit overwhelming.
ShareASale is not just about diversity; it's about quality. The platform offers an extensive database of reputable brands across 39 consumer categories. This ensures that you're not just promoting products; you're promoting products that people will want to buy.
ClickBank
ClickBank has long been a favorite among affiliate marketers, and for good reason. The platform offers a diverse range of products, giving you ample opportunities to find the perfect fit for your audience.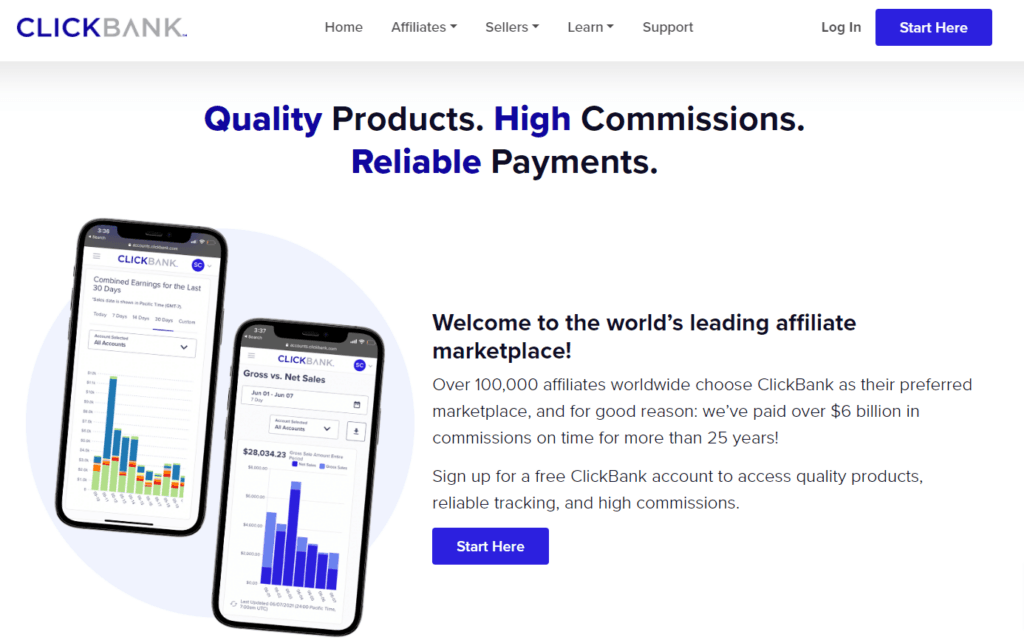 In an industry where timely payouts can be a significant concern, ClickBank stands out for its commitment to regular and consistent payments. This financial reliability gives you the peace of mind to focus on scaling your affiliate marketing efforts without worrying about when or if you'll be paid.
Another noteworthy aspect of ClickBank is its community and educational resources. The platform offers extensive training materials and community forums where affiliates can share tips, ask questions, and collaborate on new strategies.
This makes ClickBank not just a platform for earning but also a platform for learning and growth.
Rakuten
With a presence in multiple countries and a diverse range of products and services, Rakuten is a one-stop-shop for affiliates looking to expand their reach.

One of the unique aspects of Rakuten is its focus on building strong, long-term partnerships between affiliates and brands. This is not just about making quick sales; it's about creating sustainable revenue streams through meaningful collaborations.
Rakuten also brings a winning combo of advanced technology and strategic expertise to the table. They use data-driven insights to help you achieve remarkable results. With their global benchmarking, you can team up with high-performing partners and close those performance gaps.
Plus, they've got AI-driven forecasting, so you can stay ahead of market trends and make smart decisions.
Discover the remarkable synergy of creativity, state-of-the-art technology, and unparalleled global reach that only Rakuten can offer.
Shopify
Shopify's affiliate program offers a unique proposition: it's not just about earning commissions; it's about empowering others to achieve their entrepreneurial dreams.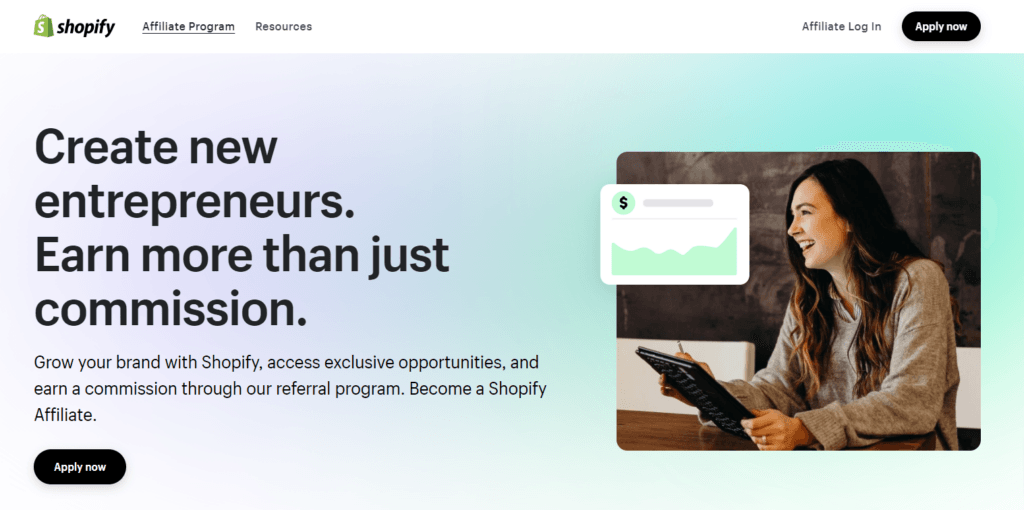 When you join Shopify's affiliate program, you're helping aspiring business owners take the first step towards launching their online stores. This adds a layer of gratification to your affiliate marketing efforts, as you're making a tangible impact on people's lives.
Imagine you're a fashion blogger with a dedicated following. By joining Shopify's affiliate program, you can help individuals like Sarah, a budding fashion designer, turn her passion for fashion into a thriving online boutique. With your expertise and Shopify's user-friendly platform, Sarah can easily set up her store, showcase her unique creations, and reach a global audience.
So you see, as a Shopify affiliate, you're not just earning; you're contributing to someone else's success story as well. This dual benefit makes Shopify's affiliate program a fulfilling and financially rewarding experience.
CJ Affiliate
CJ Affiliate, also known as Commission Junction, is a global platform designed to serve affiliate marketers from all corners of the world. Its unique selling point is its international focus, recognizing that effective growth comes from targeting the right audience, no matter where they are located.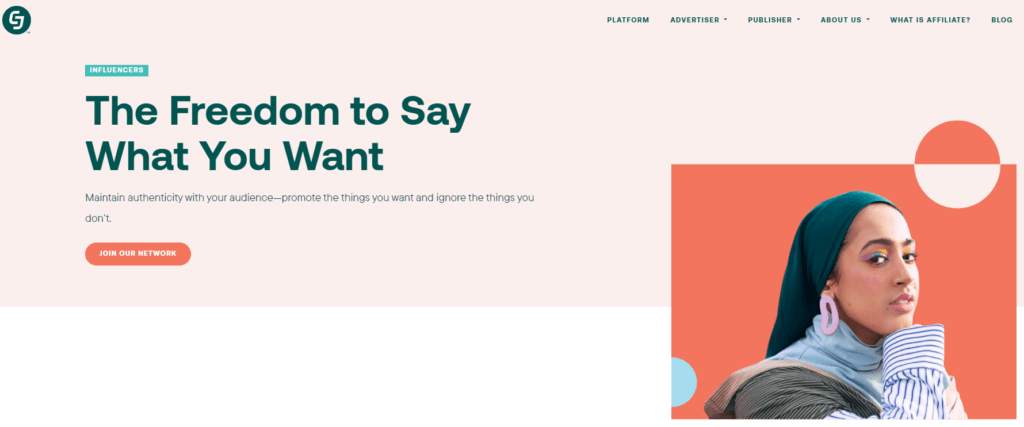 Equipped with cutting-edge technology, CJ Affiliate provides all the resources you need to excel in your affiliate marketing efforts. It's a versatile platform that accommodates both newcomers and experienced marketers, adapting to your needs as you grow.
This adaptability and comprehensive toolset have earned CJ Affiliate the trust of some of the world's most renowned brands, making it a preferred choice for those looking to broaden their customer reach and increase sales.
Awin
Awin is a powerhouse in the affiliate marketing industry, offering partnerships with over 25,000 brands across a wide range of sectors. The platform's impressive growth is evident from the $1.3 billion its affiliates earned last year alone.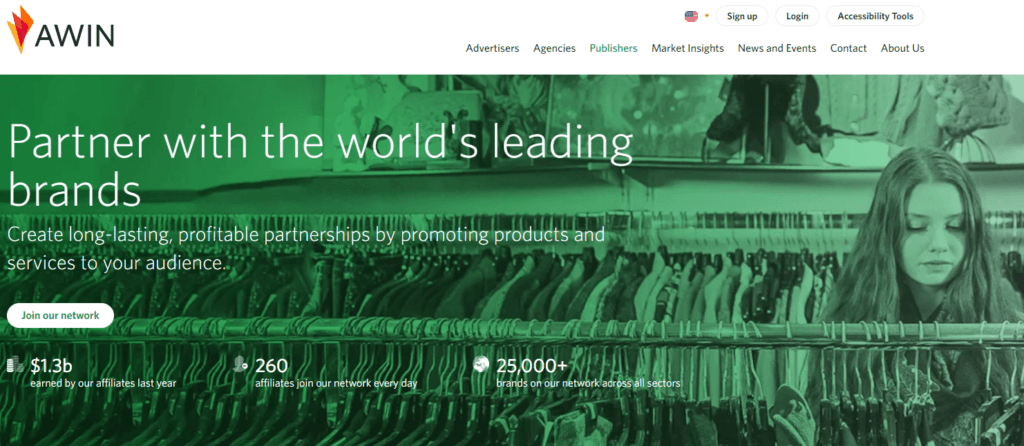 However, Awin's allure isn't just in its financial success; it's also in its user-centric design. The platform offers a straightforward interface equipped with a comprehensive set of tools, simplifying campaign management for marketers.
With such a wide array of partner brands, Awin makes it easy to find the ideal match for your audience, regardless of your niche.
Impact
Impact takes a unique approach to affiliate marketing by offering direct access to advertisers' contact information. This feature is a game-changer for affiliates who want to build meaningful, long-term relationships with brands.

No more sifting through websites or social media to find a way to reach out. With Impact, you get direct access to the people who matter. This not only speeds up the partnership-building process but also allows for more personalized and effective collaborations.
The Impact affiliate program offers flexible payment processing too. Whether you prefer direct transfers, BACS, or PayPal, you can choose the payment method that suits you best. Plus, you can set your payment schedule, whether it's a specific day of the month or when your balance reaches a certain threshold.
This flexibility makes Impact an excellent choice for affiliates who want control over their financial transactions.
GiddyUp
GiddyUp stands out as a dynamic partner marketing network focused on forging performance-driven collaborations between groundbreaking brands and elite marketing partners across the globe.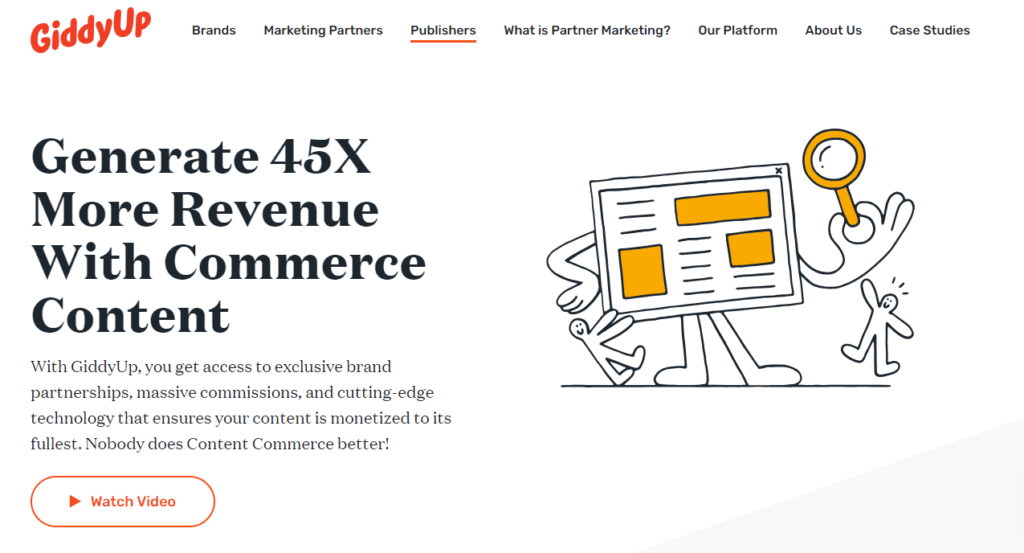 They go beyond the conventional affiliate program model by striving to uplift and inspire individuals through these meaningful partnerships.
GiddyUp takes a hands-on approach by handpicking, activating, and managing unique partnerships, ensuring a perfect match between brands and marketing partners.
When you join, you'll gain access to a vibrant marketplace featuring brands from retail, travel, beauty, hospitality, fitness, and financial services, fostering a transparent and result-driven collaboration.
ThirstyAffiliates
We couldn't pass up the opportunity to include our very own ThirstyAffiliates affiliate program to the list.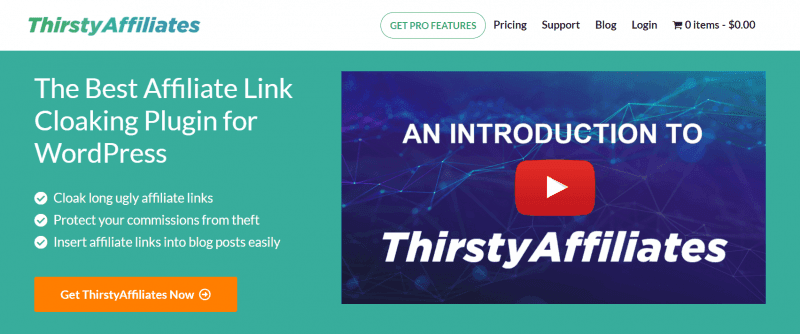 By joining our program, you align yourself with a brand committed to offering one of the most exceptional affiliate link management tools on the market. This isn't just a chance to collaborate with a reputable brand; it's an opportunity to provide a genuinely valuable resource to your audience, especially for those looking to find the best link management tool.
Our program is engineered for your success. We provide a variety of marketing materials, including eye-catching banners, compelling emails, and well-crafted text links designed to convert leads and amplify your revenue streams.
Plus, we offer ongoing support to ensure you're well-equipped for success in your affiliate marketing endeavors.
And the best part? You can profit from any ThirstyAffiliates purchases made through your recommendations, making it a win-win situation for you and your fellow affiliate marketers.
Use ThirstyAffialites to Promote ThirstyAffialites!
Using ThirstyAffiliates' own affiliate link management software to amp up your affiliate marketing is a smart move. With ThirstyAffiliates, you've got everything you need to manage and optimize your affiliate links like a pro.
The cool part is, you can customize your links to make them look professional and trustworthy. No more dull and scary links – we're talking about links people will actually feel good about clicking.

Oh, and there's more! The software also keeps tabs on your links, like a personal link assistant. It shows you how well your links are doing, so you can figure out what's working and what's not. It's like insider info to supercharge your marketing game.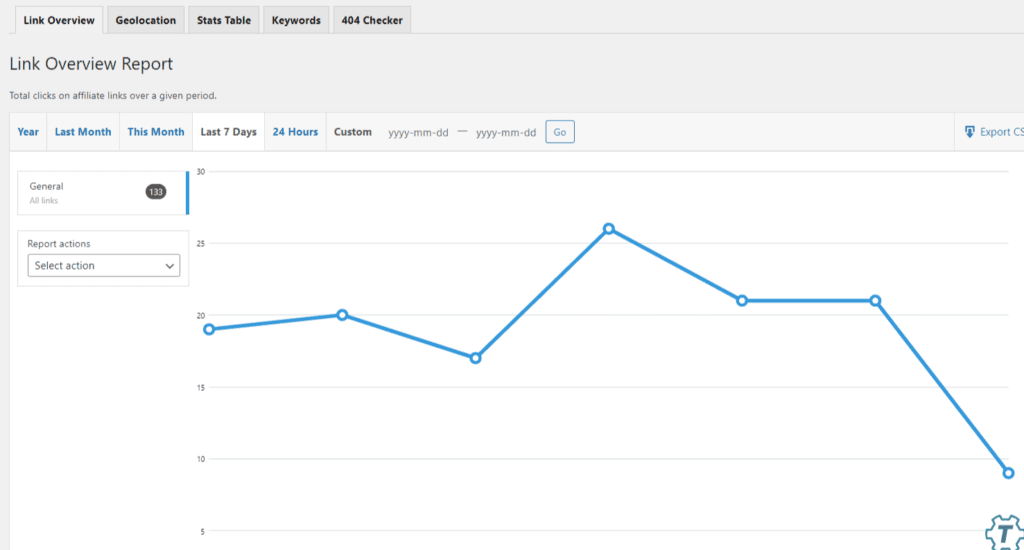 So why not let ThirstyAffiliates work its magic and give your affiliate marketing a real boost? Click the button below to get started!
Still Searching for that Perfect Partner?
Don't worry, we've got you covered. Explore our comprehensive Affiliate Program Directory, which features an extensive list of over 100 affiliate programs across a multitude of niches.
Our curated list is designed to help you find the perfect program that aligns with your interests and audience. Whether you're interested in fashion, captivated by photography, passionate about travel, or keen on software solutions, our directory offers something for everyone.
So go ahead, dive into our Affiliate Program Directory and take the first step towards finding your perfect affiliate partnership.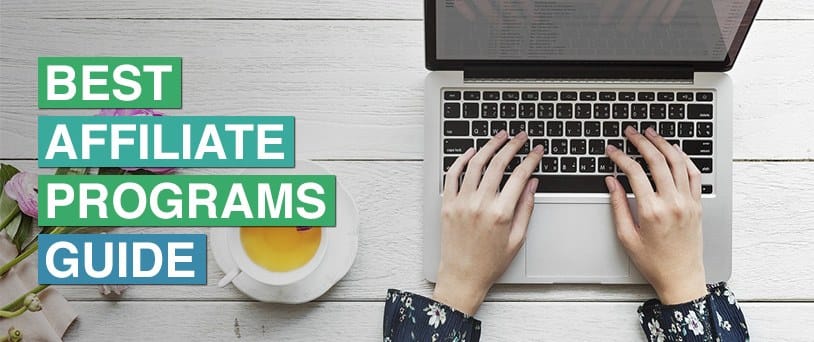 What are some of your favorite affiliate networks to work with? Share them with us in the comments below!
If you liked this article, be sure to follow us on Twitter, Instagram, Facebook, and LinkedIn! And don't forget to subscribe to our newsletter.