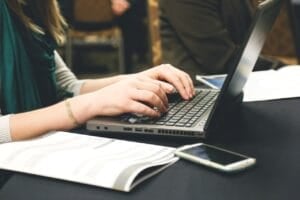 Are you thinking about writing product reviews for your blog? Do you want to create relevant content that creates a steady cash flow for you while also providing a wealth of information for your readers? If you answered yes to both, then what you need are product comparison posts.
Affiliate marketing is by far one of the most powerful ways to earn a decent income from blogging. But you can't expect to get people in a buying mood if you don't give them enough details to speed up the buying process.
This is why comparison reviews are indispensable. They put two products of the same type head-to-head and see how one measures up to the other. Essentially, they just look like one lengthy post containing two mini-reviews (and maybe a comparison chart).
Below is our step-by-step guide to writing an unbeatable blog post comparing two products:
First Step – Choose Products to Compare
There are two effective ways to approach this part. You can either think about what your readers will love, or you can target their 'pain points'. The first approach is all about appealing to their desires by introducing items or services they'll be interested in. It does not, however, offer a solution to existing problems, unlike the second approach.
Step Two – Research
Comparing products needs a lot of research. You need to know the pros and cons, features, warranty and more. Without proper research, you can't make accurate comparisons. Go over as many reviews you can find from verified buyers and take note of what they liked or didn't like.
Your research should reveal what aspects need to be mentioned. Jot down the features you can use for comparison. For example, smartphones can be reviewed on their battery performance, camera, design, and processor.
Step Three – Think of a Catchy Title
Blog posts with catchy titles do their own promotional work. The title is the first thing people see. If the title isn't interesting enough to make them want to open the post, that's a lot of potential commissions going out the window. Just make sure you don't lie or mislead your audience with clickbait titles.
Example of a catchy title: "Canon vs. Nikon: Comparing the Two Heavyweight Camera Makers"
Step Four – Write!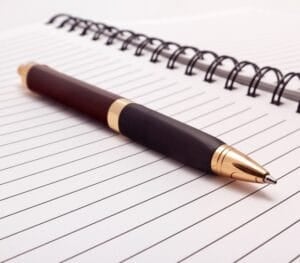 As if the research part wasn't hard enough, it's time to do the real grunt work: writing.
A big part of your comparative review depends on your writing style and how you present the data to your readers. Before starting with the actual comparison, give users a short introduction of what the post is about. You get bonus points from mentioning a short background of the manufacturer and the story behind the product.
The intro is just the skin layer. The next part is writing the meat and bones of your blog post– the actual comparative review. Your notes from step two are invaluable for this. To make the post stand out, it's not enough to just enumerate the features. Include a brief description of every extra feature the products have. At the end, discuss the pricing and customer support.
If the info you're sharing deserves to be highlighted, give them special effect by making them bolded or italicized. It's also good to include one or two user comments for reference purposes.
Also, don't underestimate the power of bullet points. They make your post look more neat and organized, and it's easier for your readers to go over the details this way.
Step Five – Use Call-to-Actions
A bit of science goes into creating subtle yet powerful call-to-action (CTA) phrases. The good news is that it's okay to be a little promotional with product review pages. If your comparison post is well-written, you'll earn the trust and respect of your readers. After that, it should be easy to convince them to do something (e.g. buy a product, visit a site, try a service, etc.).
You can use CTA phrases at the beginning, middle, and end of your product comparison post depending on its length. A good rule of thumb is to keep them at least 400 to 500 words apart so you don't overwhelm readers.
Final Step – Write a Great Closing Statement
Knowing how to end a post is a skill a lot of bloggers don't have. They can write a great intro and body, but their closing paragraph is often all over the place. Or worse, they don't have a closing. To leave an impression with your readers, write a summary of what they've just read and what their main takeaways are from each product.
Below is an example of a great closing statement taken from TrustedReviews:
Over to You
Writing blog posts comparing two products can be challenging and time-consuming. But as long as you stick to the structure above, you can make your post a one-stop solution for visitors and shoppers. Not only will you make plenty of sales from your affiliate program, but readers will also look to your blog for trusted product reviews!