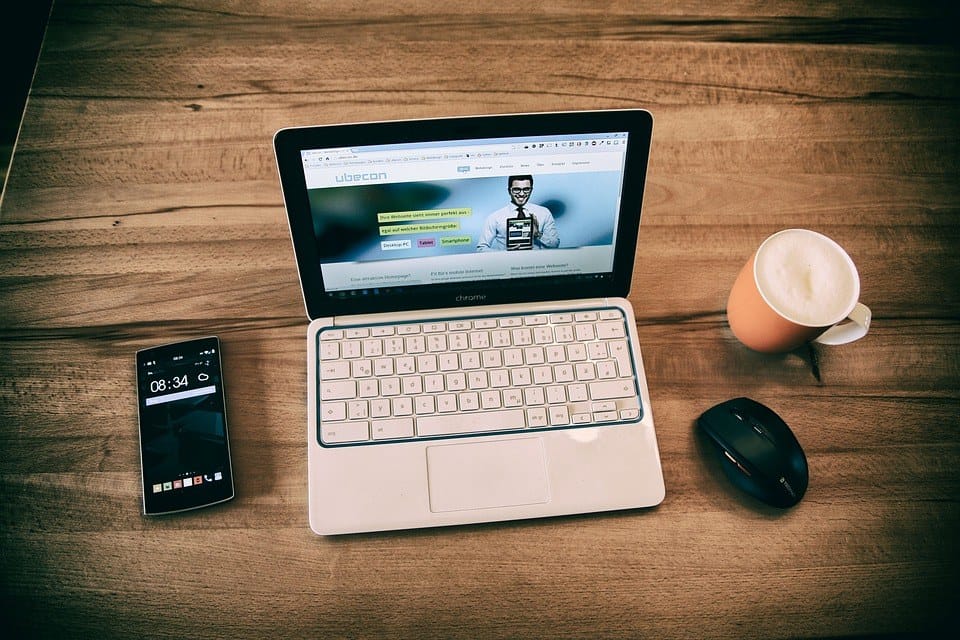 Today most online stores offer affiliate programs. That means if you have a website with content related to the items sold by an e-commerce website, chances are you can join that company's affiliate program and make some money promoting their products.
With most affiliate programs, you're required to register or apply. Once approved, you can begin to use affiliate links in your content to refer your audience members to the advertiser's products. If your visitor buys a product you recommended, you get a share of the sale.
Anyone can sign up for an affiliate program, but becoming a successful affiliate requires that you learn from experimentation and experience. And the only way to learn is to produce plenty of content.
In this post, we'll show you how to add affiliate products to your website through content creation. Let's get started!
How to Add Affiliate Products to Your Website Through Your Blog
You can promote affiliate links many different ways on your blog.
For instance, if your blog is about mobile phone related topics, your readers will likely be planning to buy a phone or considering buying one. In this case, you could promote an affiliate link for a phone by writing an in-depth review or placing attractive banner ads on your website.
Review Posts
Every buyer is on the hunt for a high-quality item that's worth what the manufacturer is asking. Hence, modern shoppers take time to do their research on the items they intend to buy.
That's why a review post that introduces merchandise with a personal touch is one of the most effective methods of promoting affiliate products. Following are a few points to keep in mind when putting together reviews.
When writing a review, remember that you are indeed writing a review, not a post intended only to market the affiliate product. An honest product review is likely to deliver a higher conversion rate than is a post obviously dedicated to product promotion alone.
Always give the advantages and disadvantages of all the products you review, and write with authority. Doing so demonstrates that you have adequate product knowledge and are confident in what you're writing.
Be sure to use a personal tone in your writing. After all, your visitors are looking for personal recommendations.
Use an author plugin like WP Review

to

boost traffic and authoritativeness through the use of star ratings.
Promotion via How-To Articles
The great thing about how-to content is that it catches a visitor in the stage of solving a problem — an ideal time to suggest a product that will solve that problem. Not only that, but this type of content tends to rank high on search engines.
To create a how-to article, you simple write a guide on how to use a product for solving a particular problem, then include affiliate links throughout. This method works really well for products that require instructions and those that are highly technical.
Native Banners
Native banners are an old tactic that still works quite well when it comes to promoting affiliate products. Just be sure to place your banners strategically to boost awareness without annoying your visitors.
Also, instead of linking your banners directly to the product, consider linking them to your review to provide added value.
Promoting Affiliate Links with Videos
Videos are an excellent way to deliver useful information to visitors while making money with affiliate marketing at the same time. Product review videos, how-to videos, and product unboxing reviews rank highly for product related terms on YouTube and similar sites.
Include product demonstrations alongside basic tutorials, and your videos will be a great tool for driving traffic back to your in-depth reviews. Video can also be a useful platform to build exposure while providing readers with the information they need.
You can get creative and use animations or screencasts to demonstrate how a product works, but amateur videos can be just as trustworthy if they're executed well.
Promotion through Social Media Campaigns
Social media campaigns work best when the focus is on the content rather than the offer itself. That is, promoting affiliate links directly on social media isn't as effective as promoting your content, such as blog posts or videos, that contain your affiliate links.
Using SEO
SEO is a crucial tool for promoting content. If you optimize your blog posts to rank well for solid search terms, the rewards in the form of organic traffic can be great.
However, be aware that organic search rankings may not be instant; it can take a while to rank for a search term, particularly a high traffic one. The key is use keywords as you create great, high quality content that people will naturally pay attention to. If others are paying attention, so will google.
Coupon Codes
Money saving is the biggest marketing incentive. People have been trained to believe that when an item is on sale, it's time to pounce on the offer.
"Item name + coupon" format searches are incredibly common. So if you can provide a great coupon deal along with a killer review, you'll be far ahead of your competition.
In Conclusion
There are hundreds of ways to promote affiliate links on your website. But, especially when you're just getting started, it's a good idea to stick to the tried-and-true methods as your efforts gain traction. To recap, remember these proven ways to promote your content:
Review posts, how-to articles, and native banners on your blog
Videos that link to your blog posts
Social media posts that link to your blog content
Search engine optimization (SEO)
Coupon codes
Have you tried any of these methods? Do you have any questions about how to add affiliate products to your website? Let us know in the comments section below!