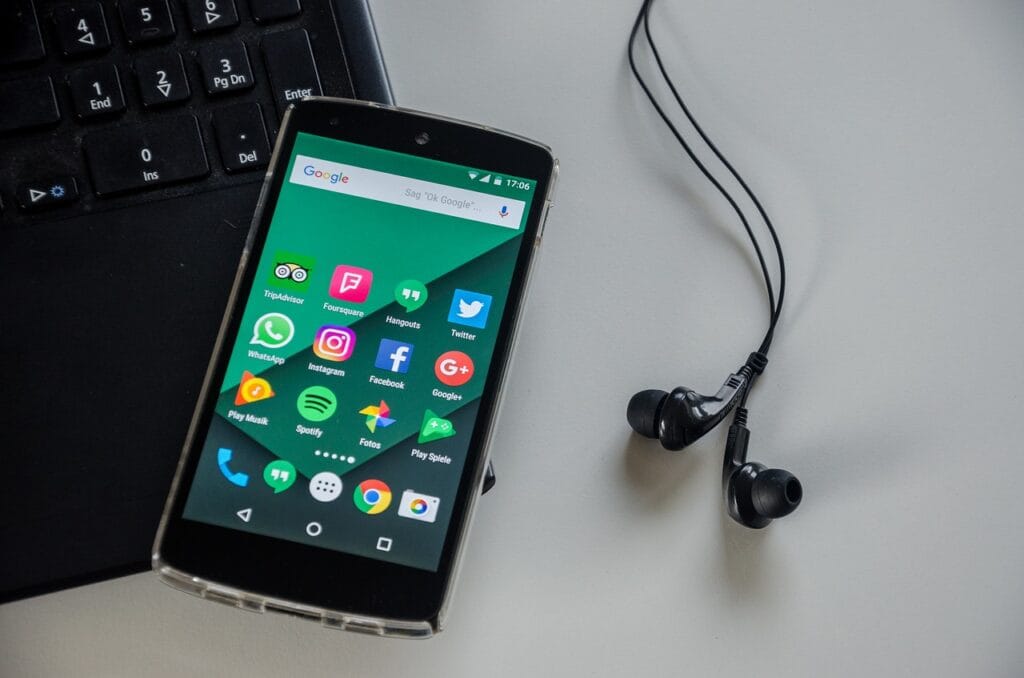 Affiliate marketing isn't anything new. In fact, one of the first online affiliate marketing programs, Amazon Associates, has been around since 1996. But with the new advances in technology and the rise of mobile devices, affiliate marketing has evolved.
As a tech blogger, you may have heard of fashion bloggers raking in loads of cash from affiliate programs. We know you want to achieve the same. After all, who doesn't want to earn money from sharing things they're passionate about?
In this article, we'll provide insights on how you can start practicing affiliate marketing to add some extra cash to your tech-enthusiast lifestyle. We'll cover the latest technology products you can promote, as well as ideas on how to promote them. Let's get started!
The Two Types of Protects in Affiliate Marketing
If you're thinking of going into affiliate marketing, you should know that there are two types of products you can promote: Physical and Digital.
Physical products are items that customers pay for and have delivered to their doorstep. They're material objects such as cell phone accessories, fitness gear, headphones, and cameras.
Digital goods may not have physical attributes, but they may still be sold, such as memberships, services, online courses, subscriptions, or e-books.
Note: Some products today may fall under both categories, especially with the latest advances in technology.
Suggested Products for Tech Bloggers
If you want to make a guaranteed income from your blogging efforts, it's important to promote products that are useful or trending. In this section, we'll provide you with some of our personal recommendations.
Physical Products
Drones
The age of drones has come. These ubiquitous flying machines are changing our everyday lives and their potential appears limitless. If you want to earn a decent passive income from creating tech-related content, you'll make a lot of money talking about drones.
Suggested affiliate programs: One Drone, Aerix Drones, Hobbytron.
Smartphones
Who can survive without a smartphone these days? According to Statista, the global sales revenue of smartphones in 2016 is 421.8 billion US dollars. Fortunately for tech bloggers, you can get in on the action through affiliate programs.
Suggested affiliate programs: Rakuten Affiliate Network and CJ Affiliate.
Gaming Rigs and Accessories
Performance-oriented gaming computers and components are among our generation's top-selling products. Computer enthusiasts won't hesitate to spend their money on drool-worthy rigs, just as long as you know what you're talking about and cover both the pros and cons.
Suggested affiliate programs: Amazon Affiliates, Newegg, BestBuy
For more inspiration on products you can promote, check out the following articles:
Digital Products
Web Hosting
Everyone who wants to own their own little piece of virtual property needs to find a reliable and safe web hosting platform. Many tech bloggers have already made a fortune by promoting web hosting services, and you can too! Some of the best right now are Bluehost and GoDaddy.
Social Media Management Tools
Digital marketers are always looking for ways to make their jobs easier, and there's no better tool that can help them with that than a social media manager. Examples of top-rated ones are Sprout Social, Hootsuite, Milanote, AgoraPulse, and Sendible.
The Different Ways to Promote on Your Blog
Write Product Reviews
If you can write well, address both the pros and cons of a product, and elaborate on its practical details, then you can leverage on product reviews. Don't be afraid to speak your mind freely and try not to sound overly promotional. Product reviews can be blog posts or videos so try both and see which generates more sales.
Create Sidebar Banners
Put your graphic design skills to good use with sidebar banners. The most common practice done by bloggers is to create banner ads of the best deals your readers can get their hands on. If you think the deal appeals to most of your readers, make it a banner ad.
Canva is a free design tool perfect for designing online banners, as well as social media graphics, animated flyers, email newsletters, and more.
Deal Roundups
Aside from displaying the hottest deal as a sidebar banner, consider writing an entire blog post with ALL the top deals from your affiliate programs. This is one of the most effective ways to get your readers to buy, especially if the products are on sale for a limited period.
There are many plug-ins that make it easier for you to use affiliate links. For instance, our ThirstyAffiliates AZON addon lets you search for and import affiliate links from Amazon, while our Geolocations addon lets you define alternate destinations based on the location of readers. These two are available when you install the ThirstyAffiliates plug-in.
The Best Time to Market
There are certain times of the year that are good for promoting certain products. As a tech blogger, it's your job to know when those moments are so you can create an effective content strategy.
New Technology Releases
One great way of planning your blog posts is to anticipate the release of new gadgets. Knowing when the latest gadgets are about to make an appearance can make the difference between a truckload of sales or another slow day for commissions.
For example, if a newer model of a smartphone just came out, make a blog post that compares it to older versions and make sure you get that content out fast. Being up-to-date on upcoming releases in the tech industry is something your readers will appreciate.
Reflect the Season
Another example of a strategy that should work well is to promote GoPro cameras, DSLRs, drones, portable speakers, and humidifiers when approaching summertime. In the same way, you can promote heating devices when it's about to get chilly.
For physical products, the best time to go all out with gadget reviews and deal roundups is Christmas season. This is when most people are in a buying mood, and you can start promoting as early as September!
The Wrap Up
We know you're itching to try your hand at affiliate marketing. Remember that whatever is worth doing is worth doing well, so don't be disappointed if things take a while to really kick-off. That's just how it is with affiliate marketing.
Do you have some tips of your own you'd like to share? Drop them in the comments below and, as always, happy blogging!
If you liked this article, be sure to follow us on Twitter, Instagram, Facebook, and LinkedIn! And don't forget to subscribe in the box below.