In the world of business, only the tough survive. It is as if no one is there to play nice (and they aren't: they are out to turn a profit just like you), and you will need to possess some qualities to be able to stand up for yourself and make your business a thriving one.
On the surface affiliate marketing looks easy enough: you just need a computer, the Internet, and a product from a merchant to promote. But in the long run, you will need more than that to succeed in the affiliate marketing business.
To be an affiliate marketer, you need to have a variety of skills. These skills will ensure that you do what you need to do to achieve your targets and goals and to succeed.
Affiliate marketing isn't just a get-rich-quick scheme: it is an actual business that needs dedication, time, and resources. You need to start from the ground up, by:
Researching your target audience
Researching your niche
Researching your product
Researching the various affiliate programs available to you to join
Researching their products and selecting those you want to promote
Creating your website
Sourcing for and creating your content
Testing your products so as to ascertain how well they will be received by your customers
Joining an affiliate program
First Steps
After you start, you have to work to maintain your business by finding a marketing strategy that works for you and sticking with it, getting your customers' emails, the list goes on. How does one deal with all that is involved in affiliate marketing?
As said earlier, there are many qualities that one has to possess to become a successful affiliate marketer. The two most important qualities you need, however, are guts and resilience.
Do you Have the Guts?
Guts. Such an ordinary looking word. Yet, this is what you will need if you are going to turn that affiliate marketing dream into a profitable reality. You need to have the guts, the courage, to go for what you want and to get it. You need to have what it takes to start things going, and not sitting idly by and dreaming.
Dreaming is fine, it's where the business ideas come from, but do you have the guts to take those ideas and turn them into a profitable affiliate marketing business?
You hear of the big names in affiliate marketing today, like Zac Johnson, Pat Flynn, Shoemoney and a host of others. They had ideas for making money as affiliate marketers, and they had the guts to go for what they wanted, ignoring the naysayers and staying true to their goals. Without guts, you won't start any affiliate business. You would be so focused on all that could go wrong that you become afraid and discouraged.
Without guts, you won't try new strategies with your affiliate business, or for the niche you really want. If you are brave enough, if you are courageous enough, anything is possible with your affiliate marketing business.
Are you Resilient?
Resilience means the positive ability of a person to bounce back, despite all the hard times and the bad moments. Every business has its ups and downs, and affiliate marketing isn't excluded.
Anything could happen, at any time.
You may not be getting as much traffic as you want, or you may not be getting traction with your audience. The product might not be as appealing to your audience as you thought it would be, or you are not getting the proper ratio of click-throughs to impressions. Your market strategy may not be working for you.
What do you do? Sit down and cry? Or bounce back and work?
Resilience is that quality that keeps you going even when it seems all is lost. Being resilient makes you an unstoppable force in the world if affiliate marketing because nothing can keep you down for long. With resilience, when something bad happens, you regroup, find the problem, create solutions, and forge on. You learn from your mistakes instead of drowning in them.
In the world of cutthroat affiliate business, only the resilient ones survive the longest, and with great stories to tell of good times, bad times, and success. Resilience doesn't, however, mean foolhardiness: you should know when you need to let things be and when to attack with vigour and fresh takes.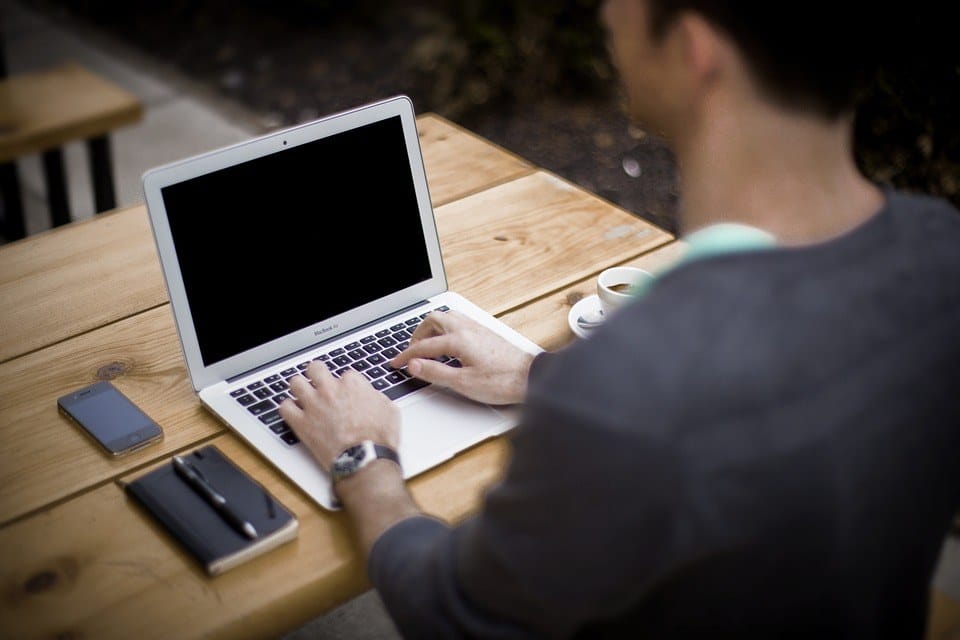 Guts and resilience will keep you on the move towards building a successful affiliate business.
With guts and resilience, any affiliate marketer is a strong affiliate marketer. When you finally become an affiliate manager you can add leadership to the list, but those two qualities are very important if you want to succeed in affiliate marketing.
There will be a lot to discourage you in different forms: it could be friends and family telling you not to do it; it could be that you think your niche is already full of affiliates as it is; it could be that you didn't think getting a custom website would be that expensive; the list goes on.
A successful affiliate marketer plans ahead, research well and is good at making budgets. Guts will make you forge ahead into that niche with hundreds of affiliates and carve your own sub-niche in it. Resilience will make you stay when everything goes wrong, and come out successful and satisfied in the end.