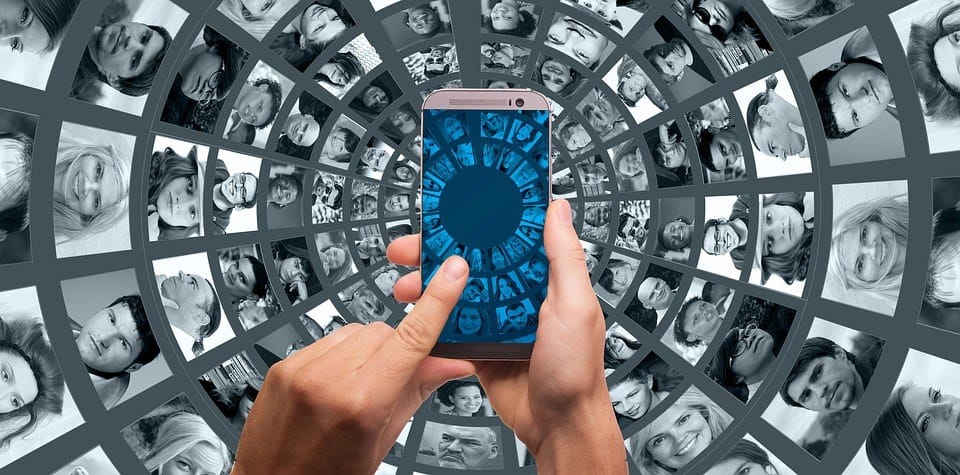 Have you started vlogging on your site yet?
Today we want to discuss using video blogging for affiliate marketing and why so many of us are using it.
Vlogging is the short form for video blogging. In the affiliate marketing world, it's the process of creating things like:
Product reviews
Unboxing videos
How-to videos
Other creative ways to show off products
You then place an affiliate link in the video description. Or, you can even a link back to your website with more information.
Many people now choose to become video bloggers over regular bloggers. And they use affiliate marketing to monetize their efforts. It can be a great alternative to writing reviews.
Casual Vlogging vs. Professional Vlogging: Which Is Right For You?
Video blogging is for everyone who interested in affiliate marketing using videos.
But, not everyone who makes a product review video is a video blogger. Hence we have a casual video blogger and a professional video blogger.
Which are you? Let us find out:
A casual video blogger is someone who creates content videos now and then. They may happen to add an affiliate link in their video.
Affiliate marketing is not the primary source of income for casual video bloggers. But they may use it now and then to increase their income from their videos.
A professional video blogger is someone who makes a living doing videos. Affiliate marketing is a primary way to monetize those videos.
Their product review videos will contain affiliate links or links back to their site.
You can use video blogging to increase your affiliate commissions. And conducting regular product reviews, how-to videos and more is a great way to do so.
How Much Money Can You Make From Video Blogging?
The amount of money you can make from video blogging depends on how much effort you put into it.
It can either be millions or nothing depending on your videos, the quality of your reviews and more.
If your video gets a lot of traffic from the search engines and if it ranks well on sites like Youtube then you'll likely earn more due to the increased traffic.
However, the real key is creating a video that is valuable in the eyes of the viewer. It has to be hyper relevant for them to want to sit through a few minutes of video.
You can also increase your income from video blogging if you feed viewers into a funnel. By capturing your viewer's email address you can continue the conversation. This is usually done by giving them something valuable in exchange for their email.
The general rules for making a profit from video blogging are:
Ensure you have delivered value
Deliver your value it to the right people
Funnel people back to your list to continue the conversation
Pros Of Vlogging
Rapid growth
Product review videos are eating up the internet. Studies show that most customers prefer to watch than to read about product reviews. This means that you will not only get millions of viewers but also you will increase your revenues.
Huge Audience
No need to repeat about the potential viewers out there. There are millions of people the world over who are watching product review videos in all niches. On the internet today, you will not miss a huge audience who are waiting to buy your affiliate product.
Low Competition
Unlike written blogging, few people are into video blogging. If you can create a high-quality videos about products you are many steps ahead.
Freedom
As video blogging is less saturated it offers you more freedom to choose which niche to venture into. You can also build a following on more than one site. There's plenty of potential for increasing your audience.
Loyal Audience
People who enjoy your product reviews will subscribe your channel. If you can get them back to your site via an offer, you'll also have their email. A loyal audience means that you have a ready market for product promotions.
Cons
Difficult to get Traffic
Often you have to rely on the search facilities of the site you are using (eg. Youtube) to get views. If your video ranks well, that can increase with direct search traffic from Google. But this depends on many factors. Not everything goes viral and often traffic is the hardest part of video blogging.
Content Creation
Content creation is the biggest problem for video bloggers. For you to get sustainable views you need to create consistent high quality videos. In general, only high quality, engaging and entertaining videos succeed. Regular blog writers can hire someone to write for you. But in video blogging you must be the producer.
So, Is Vlogging Worth Investing?
Without a shadow of a doubt, video blogging is worth venturing into. It can be a great way to increase your traffic, awareness and make money via direct affiliate offers.
To succeed, you need to create high-quality videos on a regular schedule.
Video blogging is not as saturated as other types of affiliate marketing. It's a great field to explore as long as you have the right content for the right audience.