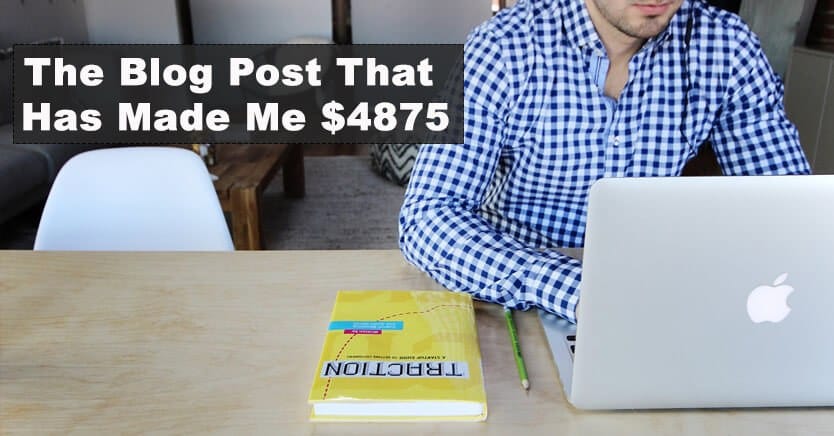 Back when I was writing a lot, I started maintaining a personal blog called Code My Own Road. It's a site for programmers like me who have started online businesses.
It was a way for me to straighten things out in my head and write about things that didn't fit elsewhere.
I used it to document my business journey and it has led me in many different directions.
Originally, when I was less experienced, I wrote about generic junk like "business tips" (whatever that is…). But after a while, I began talking about different business ideas I was trying. And specific software I was using. And what kind of hosting I was using.
At the time, since it was a small blog, I was using shared hosting with Bluehost. But as traffic grew it outgrew their standard plan so I started exploring what their "Pro" plan had to offer.
The "Pro" plan was an upgrade to their standard hosting service. Pitched at a level between their standard hosting and dedicated options.
Why Reviewing Is Powerful
I'd only recently discovered affiliate marketing and was keen to try my hand at using it.
At the time, the fad in affiliate marketing was to make excessively long, god-awful, yellow highlighter filled sales pages.
On these pages, you would use your amazing copy writing skills to "sell" the visitors on buying a product. That product would generally lead off to a cheap ebook or course on ClickBank.
The amount of work people would put into these landing pages was amazing. And to be honest, they worked.
But for some reason, I hated them.
Don't get me wrong, long sales pages have a place and I've since seen how they can be useful.
But damn, they are ugly and are generally a really horrible experience for the visitor.
The alternative was to do reviews.
Reviews are a great way to showcase a product without being "salesy". They can also be a lot more powerful than you might think.
As an affiliate, you can approach a product review from a few different perspectives:
1. Describing your first-hand use
2. Showing the customer the product and how to use it
3. Using the product (especially if it is a tool) in a tutorial/how-to
This gives you plenty of flexible ways to write about a product whilst making it beneficial.
Reviews also convert well because you are using a low-force technique that doesn't feel like a sales pitch.
My Review Post That Made All That Money
As I mentioned, I had only recently started with affiliate marketing.
One of the first places I was happy to discover had an affiliate program was my web host, Bluehost.
They were offering a nice payout of $65 per signup referred.
And given at the time I was considering a move to their "Pro" plan, I put two and two together.
I chose to write a review about the experience (the first type of product review: personal experience).
After a bit of investigation, I discovered there wasn't much competition (at the time) surrounding the keywords "Bluehost Pro Review" and "Bluehost Pro" aside from the company themselves.
I titled the post "Is upgrading to Bluehost Pro worth it?".
It took around 1-2 weeks to put together (due to needing enough data).
Once the article was complete, I placed a single affiliate link at the end of the post asking people to sign up and a couple more throughout the post.
Immediately after publishing it shot up the rankings and onto the first page of the SERPs which sent a rush of traffic to my site. Over time (and some effort on my part) it climbed up to the top 3.
I've made some tweaks to the post here and there over the years but all in all, I've barely touched it. As such, it's now lower down the rankings, but to date, this single blog post has made me $4875 in referrals and still delivers some today.
Harness The Power Of Reviews
Have I convinced you to give reviews a try?
As an affiliate, you can apply the reviews technique into any niche.
And, as mentioned, there are many different angles you can use to harness the power of reviews yourself.
Here are a few more options for creating review content:
1. Personal experience reviews of products (like my Bluehost Pro review)
2. Video reviews (including unboxing videos, talking head, screencasts, etc)
3. How-To/tutorial guides (show the product being used!)
4. Stories of others
5. Technical/feature write ups (go deep into the features!)
6. Product comparisons
What else can you add to this list?
Have you used reviews yourself? Tell us about your experiences and wins in the comments.