We are witnessing the growth of the Internet at the speed of light; it is only a matter of time before every single person is connected by the web. Nowadays, it represents the main medium for information and news. The Internet can also be described as a huge market where every kind of merchandise is being sold. Affiliate email marketing is one of the successful ways to improve sales and promote your business at the same time and has made selling services and products much easier than it used to be.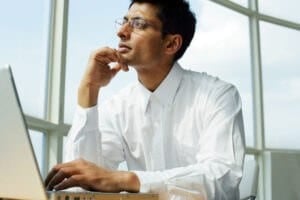 Benefits Of Having An Email List
Creating and building an email list is a very important step in affiliate marketing. To target certain types of customers you want to promote business to, you need to adapt the content according to their wants and needs. When people sign up for a mailing list, they expect to read about information and issues they have. Perhaps find a solution to their problem. It can be an email mini course, tips and tricks article or an update on your latest products, it will bring your customers closer to you.
People need to hear something good about a product a couple of times before they decide to buy it. One great way to explore this is through product reviews and comparison. Hence the importance of having multiple autoresponders to target different types of customers' needs and different occasions.
Email marketing is cost effective as well. Rather than splurging thousands of dollars on a billboard or a television ad, affiliate emails deliver when you want it, what you want it and how you want it.
How To Attract Sign Ups 
There are plenty of ways to attract customers to sign up on your email list. It is not difficult and not at all time-consuming. One great way is to build in a popup window to notify your customers to sign up to receive latest updates and promotion of your website. Another method is to entice their participation by dangling a contest or lucky draws. Unique content and reader appeal will generally result in higher search engine ratings too, which in turn should drive more traffic and conversions.
Social media like Facebook and Twitter are extremely helpful in generating new sign-ups to your email list. All you need is a witty short post with a mesmerising photo and the right hashtags.
If customers are genuinely interested in what you have to sell, they will remain on the email list for good. Beside having sales and promotions on your store, one great way to ensure that your customers stay loyal to you is to have great content in your emails. Interesting content will also leave your audience wanting more and drive them to sign up in order not to miss out when you publish new content.
Retaining Subscribers
Great presentations and promotions of products or services can bring you a large number of followers. It is important that you do not appear too aggressive and push them to sign up; they need to accept it voluntarily in order for affiliate marketing to be effective. You don't want unwilling participation anyways.
Customers notice when you care about them, they know if you are sincere and they want to be engaged. Send out surveys for product reviews, doing product comparisons and email courses are ways to keep your customers interested and coming back for more. That way they will be looking forward to receiving and reading all your emails.
It might seem a lot of work, however, the first step is to create multiple templates for your autoresponder and there are always online solutions to track and monitor whether it is effective. That way, you can find out what works for your audience and what doesn't through trial and error.
Once you have a strong list, cultivate it by interacting with your audience with freebies, surveys and quizzes. It is crucial maintaining helpful and friendly rapport with your email list. Neglect your audience on your email list and you will see people marking it as spam or requesting to sign out.
New Opportunities

Don't assume that affiliate marketing is.. well, just emailing a couple of advertisements. It can open doors of opportunities between you and your audience. Create captivating and interesting emails, not only to draw your current audience in but to make it irresistible for them not to forward to their family and friends as well. Great examples like hosting a refer-a-friend promotion, life hacks and tips and tricks, product comparisons in the current market. These are wonderful ways to attract new potential readers, luring them in and increasing your email list!
It may be an uphill task in the beginning when you are building your email list however, it is worth it when in the end, you will have a concrete list to market 24/7 365 days a year.