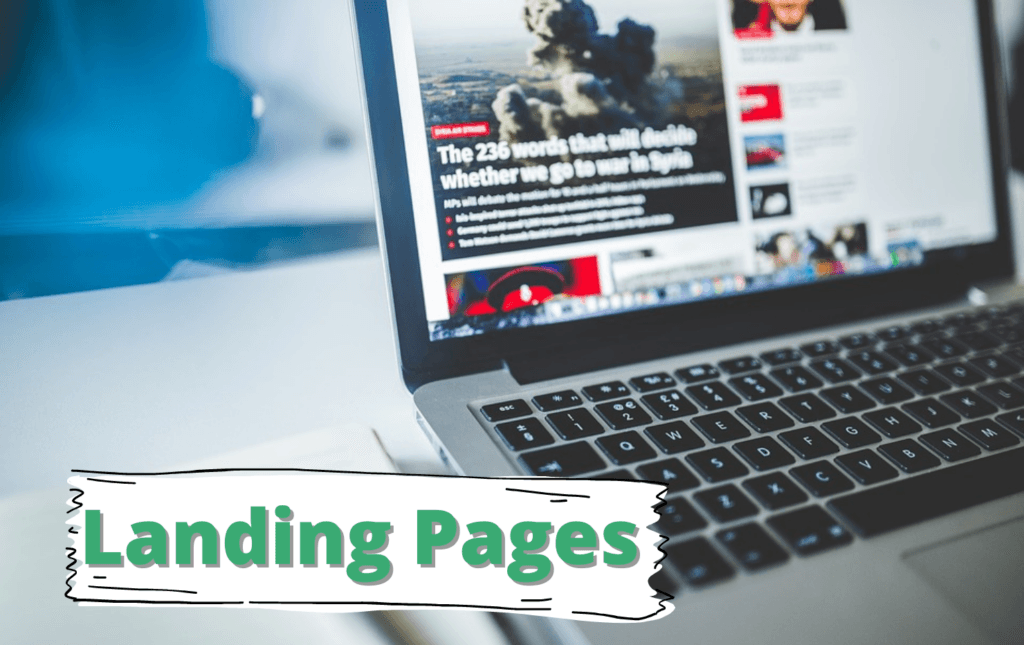 Landing pages are an essential tool in the modern marketing landscape. You need a landing page to lead your readers to take action based on what you have on your landing page.
You can use your landing page on your website to direct your potential buyers to take a step into purchasing your affiliate product hence you need a dedicated landing page that will convince your viewers to buy your product.
Unfortunately, most customers hate landing pages mostly because most of the landing pages take forever to load, does not have the information about the product advertised, has a mixture of goods that confuse the customer which one is which among other factors.
However, it is possible to make your landing page fascinating to your clients by making minor changes and create an impact on your affiliate marketing. The whole thing that should be on your mind when creating a landing page is your clients.
Load Super-Fast
If there is a page on your website that should have razor edge loading speed is your landing page. There is a direct relationship between the loading speed of your landing page and the sales volume of your affiliate products.
You should optimise the loading speed of your landing page because it is something that you can control to ensure that your customers do not get bored and irritated waiting for your landing page to load such that they can see your products and services.
By making sure that your landing page loads with a super-fast speed, you are likely to encourage your customers to visit and return to your website again and again.
Headers And Sub-heading
Headlines and subheadings have a paramount role in a landing page. It is through headlines and sub headings that your customers have an opportunity of knowing what goods and services you have to offer.
Not only does your headlines tell what you have to offer, but also you have a chance of encouraging your customers to enrol or buy your services. The best way to design your headlines is to communicate what you do in a simple and straightforward manner that your client will not fail to grasp it even if he were a child. Hence you should focus more on what you can for them.
You can also optimise this section to describe your products in bullet form the main features of your product or services and the benefits of using your wares. However, you should keep your headlines and subheadings short and to the point.
See here if you're looking for tools that will help you build landing pages.
Remove The Clutters
If you do not want to turn away your customers from visiting your landing page, then you must remove the clutter.
The landing page is not the right medium to give your visitors all the information so that they can take action for your product or service.
When designing your landing page, put yourself in the shoes of the user and think of the information that you would like to see on a landing page. On your landing page, keep only the necessary information that matters to the product or service that you are offering by removing the clutter and other elements that are likely to bore your visitors.
Use Pictures And Videos
If you want to easily attract and retain your customers to take their time to browse through your landing page, you can employ pictures and videos. The good thing about images and videos is that they help you to pass as much information as you want with fewer words. Also, pictures and videos contribute to making your landing page to have an appealing sense of the eye.
However, take caution not to put so many images and videos on your landing page because they are likely to reduce the loading speed of your landing page and that is not what you will want. Upload images and video files that are of a compact size as much as possible.
When you are making videos to use on your landing page, make a short video of fewer than 90 seconds that is brief and straight to the point. Also, do not make the video autoplay but let your customers choose whether they want to play the video or not.
Remember, to place a call to action button at the end of the image or video for easy access for your customers.
Contact Information
Ensure that your landing page has your business contact information like phone number, email and address for your visitors to see it.
Putting your contact information of on your landing page does not guarantee that your potential customers will call you, but it gives your clients a sense of security that in case they purchase a product from you and either it is defective, they are sure they can be able to reach you.
Also, to make your landing page more legit, add links to your business's terms and conditions and privacy policy pages. By including this information on your landing page, your clients are likely to get all they want to know about your affiliate business on one page.
Call To Action
The call to action section together with the headlines and subheadings, one of the crucial components of your landing page.
The call to action section tells your visitors what they are supposed to do and what you want. Hence you should ensure that your call to action is above the fold and clearly visible to your clients. The clients should be able to quickly see the call to action button without to scroll down to find it.
You should make your call to action section short and sharp as much as possible. For example, a simple "Click Here" is enough for a call to action button.
The main aim of a landing page is to make your customers sign up to your website. Hence you should design it to achieve this one goal only.