There are numerous ways of making money online. You can sell ads, take online surveys, write articles or sell products online – affiliate marketing – to mention just but a few. However, are you aware that you can also make a lot of money from promoting stuff on YouTube? That's right.
No doubt, YouTube is one of the most popular online platforms for sharing, uploading and downloading videos. Hence you can take advantage of this popularity that YouTube enjoys and earn some money with your affiliate program. One of the easiest methods available to make money online is by creating videos about your affiliate product and uploading them on YouTube.
Are you already an affiliate of some company? All that now you need to do is to make your own video promoting the product that you are selling and then uploading it on YouTube.
Are you not yet an affiliate to any company? Don't worry, you can search on the internet for businesses that need affiliate marketers, and you sign up today to a member company's website, and you are ready to go and start making money on youtube using your affiliate account.
Becoming A YouTube Partner
To be able to share your affiliate video on youtube, you need to become a partner withYouTube. To become a YouTube partner, all you need to do is make a video that will get a considerable number of viewers. You will know that you are getting a great many visitors when youtube will contact you and allow you to fill an application form to become a partner.
One you have become a partner, you can add your affiliate links and whenever your video viewers click on your link, be sure you will be paid if yours is a pay person click kind of affiliate marketing.
You can also create high-quality videos about your product and then add your affiliate link to your video. Ensure that the link you add to your video is relevant to the product that you are advertising. However, if you want to increase your income by using youtube affiliate marketing, do not just make one video and sit and relax, make as many videos as you can to increase your chances of increasing your earning.
Review Videos
There are millions of different videos on YouTube, and as an affiliate marketer, you can make some real money by using uploading great product review videos.
When you create a product review video for YouTube marketing, share your personal experience about the product you are selling – which means you must have personally used the product first – and be objective oriented in your video. Be honest and natural in your product review video so that you can win the confidence of the visitors so that they can buy your product.
You should make your product review video more affiliate friendly. You can do this by placing the affiliate link both in the text and video itself. By doing this, you make it easier for your viewer to see the relationship so that he/she can click on it and possibly purchase your product.
Your affiliate link can be in the form of a download URL, an introduction URL or only the home of the product vendor. However, do not forget to attach your affiliate ID such that in case a customer purchases the product, you will be paid your commission.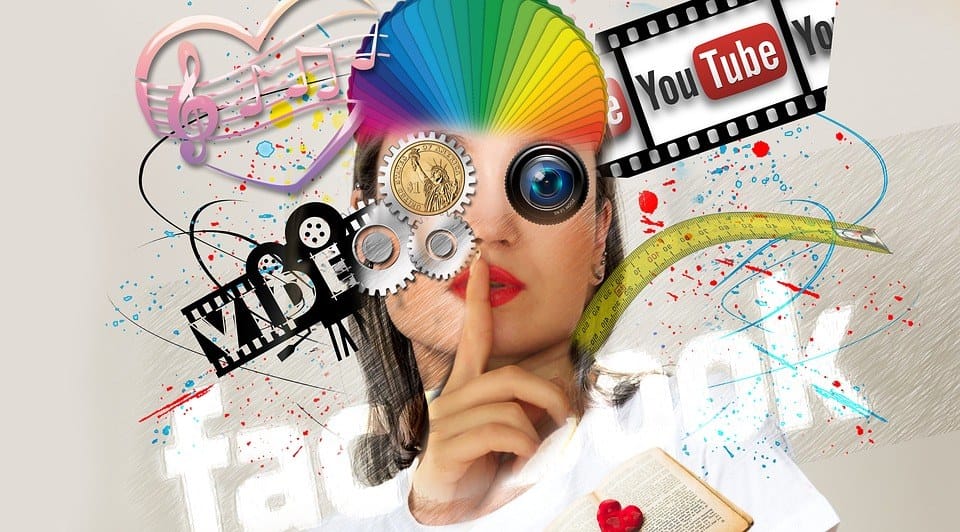 Use Short Affiliate Links With Tracking
Most of the affiliate links are long and horrible looking. You've probably see links in other Youtube descriptions that are nice and short and maybe even branded to the person's website, like theirwebsite.com/recommends/some-product.
This is done by using a link cloaker like ThirstyAffiliates. Essentially this is a plugin for your WordPress website that lets you redirect people via a URL on your own site over to an affiliate offer.
Along the way, you also get things like statistics tracking which can really help find out what offers are resonating with people.
Additionally, links that you've entered into tools like this are branded to your site so they look much more inviting for people to click.
Create An Affiliate Link For Your Product
There are thousands of products that you can promote on YouTube to make money. Creating a link to the affiliate product is important because this is what will earn you money.
You must differentiate between a product link and an affiliate link. If you decide to use a product link for your video, then you might not make any money from your sales because the product link will directly lead your customers to the vendors' site.
So when you decide to use youtube as your affiliate marketing tool, ensure that you create an affiliate link for the product. Only by adding an affiliate link will you be able to make money from your product promotion on YouTube.
Monetize Your Affiliate Videos
For you to earn money via your YouTube marketing as an affiliate, you must enable monetization of your video. Monetization means you allow YouTube to add ads to your video.
When you allow monetization of your video, you will not only be earning from your own product reviews but also from the other ads that will be appearing on your video.
That is not all, allowing monetization of your video will show that the material in your video is genuine and copyright free hence your video will be viewed by more visitors.
To increase your monetization, ensure that as many people as you can watch your product review video so that you can increase your income. There is only one way of making your video sell, deliver high-quality content in your video and see your YouTube sales swell.
Also, ensure that you keep contact with your product viewers by keeping in touch with them. Respond to their questions about the product, or even make more short clips that are related to the query. Connecting with your YouTube community will help you grow your sales and make more money than you even anticipated.