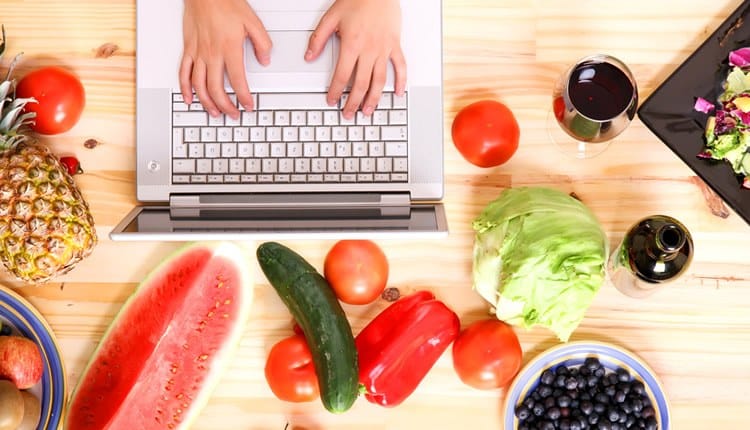 Food blogging means more than just taking a few pictures of the food you're about to eat and posting it on social media. There are folks out there who take food blogging seriously and some who've even made it their career. Sounds interesting, right? Eating good food while making money.
For those interested in making money while enjoying all sorts of food, affiliate marketing food is just the ticket. So how does it work?
Affiliate Marketing and Food Bloggers
Affiliate marketing food and related products is when you promote a food product or related item, such as a cooking utensil, from a third party by placing affiliate links or ads in your blog or vlog.
The advertiser of the product provides you with the affiliate link. Affiliate cookies are then dropped on your visitor's computer once they visit your site as well as the merchant's site. Once a visitor completes a sale, you earn a commission.
There are a a few ways a food blogger can go about affiliate marketing food and related products.
Pay Per Click (PPC)
Pay per click (or PPC) is the most basic and one of the most popular payment structures for affiliate marketing. With this structure, you're paid for each visitor you refer to the merchant's page whether they've made a purchase or not.
Pay Per Performance (PPP)
Pay per performance (or PPP) is one of the most lucrative payment structures in affiliate marketing. With this structure, you're paid only when an action is completed or when a visitor has made a purchase. Under this structure, you have Pay Per Sale (PPS) and Pay Per Lead (PPL).
Pay Per Sale – With this structure, you get paid after a sale is done. So when a visitor you've referred completes a purchase on the merchant's site, you are given a commission based on that sale.
Pay Per Lead – With this structure, a company (or merchant) is looking to grow or expand their business through generating leads. Your job as an affiliate is to help them expand their customer list. Once you successfully generate a lead, you get paid by the merchant.
Cost Per Thousand (CPM)
With the cost per thousand (CPM) payment structure, you are paid when an ad you've placed on your blog is viewed a certain number of times. The viewer isn't required to click on the ad for you to make a commission. However, to make a decent return with CPM, you do need a good amount of site traffic.
Where to Sign Up as a Food Blogger Affiliate
There are plenty of affiliate programs to sign up with in order to become an affiliate. As mentioned, as a food blogger, you can promote all kinds of things, from different food products to cooking utensils and other kitchenware. Here are a few places you can find those products:
Tips for Affiliate Marketing Food and Related Products as a Blogger
Now that you know where you can sign up to start affiliate marketing food and related products, what do you do next? Start taking pictures of food and call yourself a food blogger? Nope!
If you're serious about making a living as a food blogger, there are a few things to keep in mind as you get started.
Pick the right niche. While food is a niche itself, you should have a specific sub-niche in mind. Maybe you want to promote kitchen items or tools? Maybe you're interested in gourmet cooking and want to promote gourmet products? Picking a specific niche you're interested in will help you discover your audience and keep you inspired to keep moving forward.
Create plenty of high quality content. Pictures are a big part of food blogging, but it involves much more than that. It's important to create content that will attract people to your site. Whether it's recipes or reviews, this content should be creative, useful, original, and produced regularly.
Don't spam your blog. What we mean by that is, don't overload every piece of content with a ton of affiliate links. A few well-placed links that are highly visible will be effective and keep your content looking professional and appealing.
It Takes Patience
Although it is true that you can be an affiliate marketer without a blog or website, becoming a successful food blogger takes time and dedication. Your success depends on the affiliate marketing strategy you choose and your willingness to hang in there for the long haul. Most importantly, enjoy what you do. The success will follow.
If you'd like to learn more about getting started affiliate marketing food and related products, check out our series Affiliate Marketing 101.
If you liked this article, be sure to follow us on Twitter, Instagram, Facebook, and LinkedIn! And don't forget to subscribe in the box below.