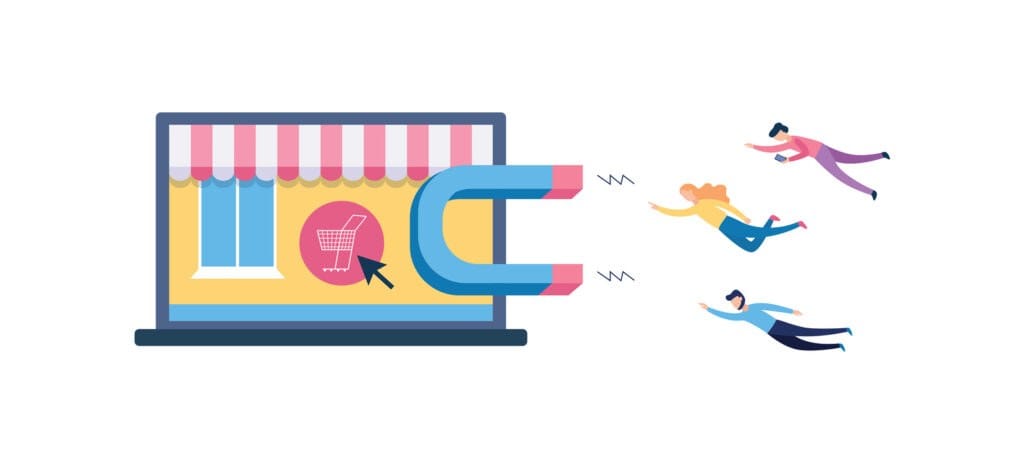 Affiliate marketing can be a profitable way to monetize your blog or other online content. However, it relies on your ability to generate traffic for affiliate marketing to work.
You've got to encourage visitors to click on your links and make purchases.
Fortunately, there are plenty of strategies you can use to bring people to your affiliate site. This is half the battle of earning an income as an affiliate marketer and should set you well on your way toward a healthy online revenue.
In this article, we'll briefly review the importance of generating traffic for affiliate marketing. Then we'll share six tips you can use to do it. Let's dive in!
Why Website Traffic Is Vital to Affiliate Marketing
Affiliate marketing is an arrangement in which publishers (such as bloggers or other digital content creators) promote products for brands. Those companies then give their partners a cut of the profits from any sales they produce.
As an affiliate marketer, it's nearly impossible to succeed unless you generate traffic for your website. You need to have visitors to promote products to before you can worry about landing sales and collecting your commissions.
6 Best Ways to Generate Traffic for Affiliate Marketing
Generating traffic is a top priority for most website owners. Fortunately, this means that many techniques have been developed to draw visitors in and introduce them to your content. Here are six top methods you can try.
1. Optimize Your Content for Search Engines
"Organic" traffic – visitors who find your site via a search engine such as Google – makes up 53 percent of total website traffic. Therefore, search engine optimization (SEO) is a smart strategy for drawing leads to your affiliate marketing site.
SEO is a multi-faceted technique that encompasses content creation, security, performance optimization, link building, and more. It can take quite a bit of practice to make the most of all of these aspects, but most newcomers to the strategy start with "on-page SEO".
On-page SEO refers to tactics you can use to improve your content – especially blog posts and other long-form written pieces – to make it more attractive to search engines. It should then rank higher on results pages, making it more likely that users will click on your headlines and visit your site.
The foundation of on-page SEO is keyword research and optimization. This practice involves learning what phrases your audience is searching the internet for and incorporating them into your posts. That way search engines know these phrases are relevant to those users.
There are many tools and resources available to help you with your SEO efforts. For example, Moz's Keyword Explorer can help you pin down the best terms and phrases to target. If your site is built with WordPress, you may also want to look into SEO plugins such as Yoast SEO or All In One SEO Pack.
2. Engage Your Audience on Social Media
Another great way to generate traffic for affiliate marketing is through social media. You can link back to your website from your profiles, and enable your followers and others who discover you on your preferred networks to find the central hub of your online presence – and your affiliate links.
In order to generate traffic for affiliate marketing via social media, it's beneficial to do some research and find out which platforms are most popular among your target audience. That way, you're less likely to waste time creating social content for Facebook when all your best leads are actually on Pinterest (just to give one example).
Beyond choosing the right platform, interacting with users is the next best thing you can do to grow your audience. You can respond to comments, follow people back, and like and re-post your followers' content – there are many ways to maintain an active presence on these sites.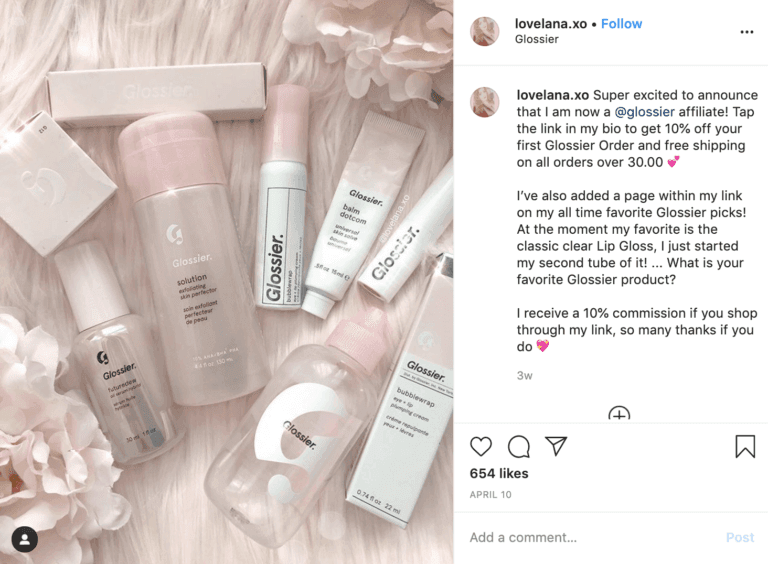 Since many social platforms – including Instagram – limit your ability to incorporate links in your posts, you may want to look into a link shortener. This can help make URLs more manageable for both you and your followers.
3. Send Out an Email Newsletter
It can be easy to overlook email as an outdated marketing channel. However, this is far from reality. In fact, many content marketers consider email newsletters key to their success.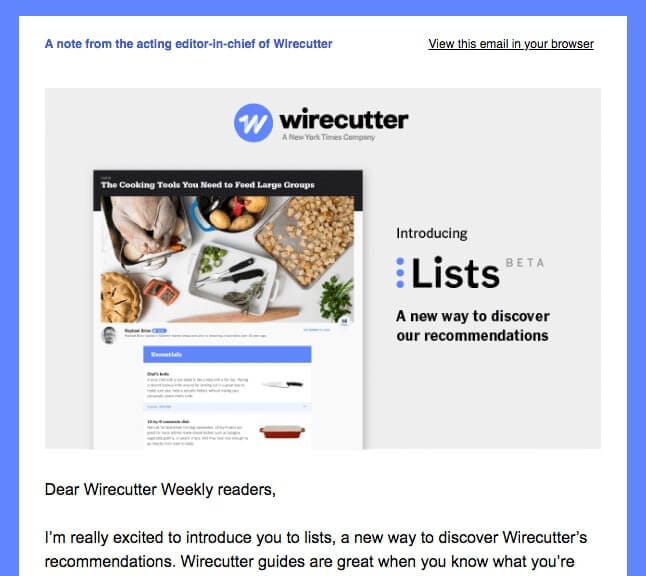 Email enables you to deliver updates on your latest content and affiliates' offers right to subscribers' inboxes. If you add some links back to your blog posts, you should start to see your traffic metrics grow.
Having a reliable email marketing platform is vital to this technique. There are several affordable ones to choose from, including Mailchimp, ActiveCampaign, and Constant Contact. Once you've picked a provider, you can work on building your subscriber list.
4. Write and Publish Guest Blog Posts
Guest blogging refers to the practice of publishing posts on other bloggers' sites. This enables you to expose your brand and content to new audiences, which could help drive more traffic your way.
Most bloggers will have a guest posting policy listed somewhere on their sites. If not, you can still reach out to see if a specific publisher is interested in partnering with you.
Note that it's best to focus primarily on other sites that are in your niche. This makes it more likely that your content will be relevant to the people reading the website you're hoping to publish on.
Also, it's often advantageous to offer guest posting opportunities on your own site too. Not only does this contribute to a spirit of collaboration among other publishers in your niche, but it can also bring loyal readers from other blogs to your site.
5. Invest in Advertising
Using ads to generate traffic for affiliate marketing can be tricky. There's a lot that goes into optimizing this type of promotion, and it involves a financial investment that might not pay off for you if visitors don't end up making purchases using your affiliate links.
With that being said, calculated risks can sometimes bring great rewards. If you have a large and loyal following already, it's a strong indication that you have something people want, and ads might be worth your time.
If this is applicable to you, you can look into joining a network such as Google Ads: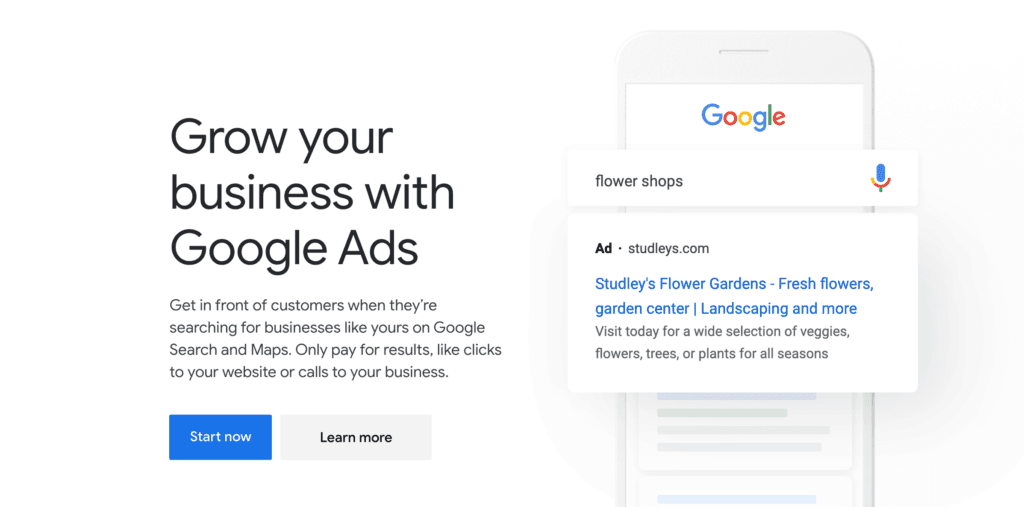 Joining Google Ads will also grant you access to Google Keyword Planner, which can help you optimize your ads to get better results.
6. Maintain an Active Presence in Your Industry
Last but certainly not least, it's important to be active in online communities related to your industry. Guest blogging and interacting with other accounts on social media are excellent starting points.
However, you can also join forums, Facebook groups, and other virtual spaces where you can meet people who are interested in your niche. These platforms provide opportunities for you to subtly promote your content, and establish your credibility as a thought leader in your field.
Some simple online searches should lead you in the right direction. However, don't forget platforms such as Meetup, or even in-person conferences related to your industry.
Conclusion
Without website traffic, you'll likely struggle to make an income as an affiliate marketer. It takes some effort to get your name out there and attract visitors who might click on your links and help you earn commissions.
In this post, we discussed six ways you can draw more traffic to your affiliate marketing site:
Optimize your content for search engines.
Engage your audience on social media.
Send out an email newsletter.
Write and publish guest blog posts.
Invest in advertising.
Maintain an active presence in your industry.
Do you have any questions about how to generate traffic for affiliate marketing? Leave them for us in the comments section below!