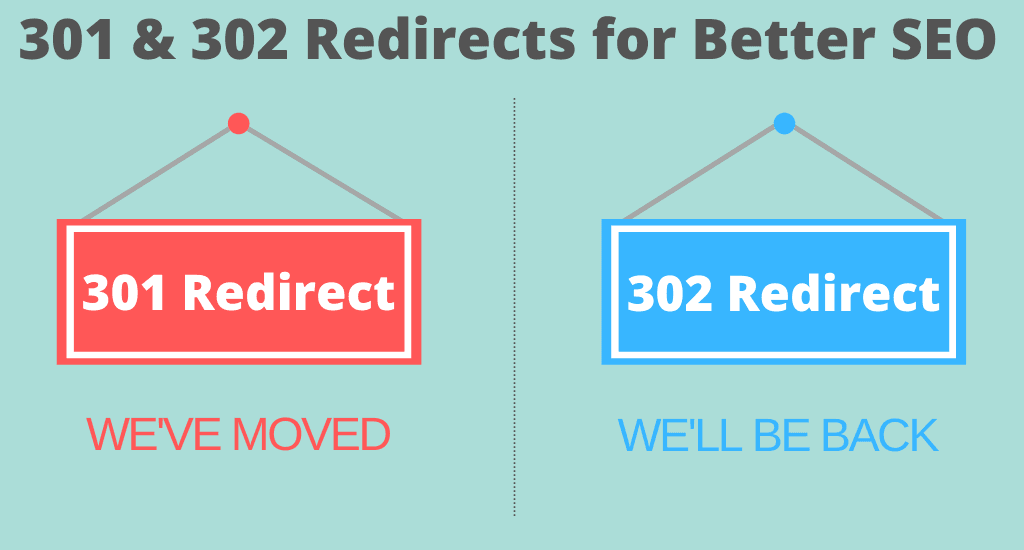 Redirects are a regular part of online life. Whether you're moving domains or re-organizing your site, 301 and 302 redirects can be lifesavers. However, when used inappropriately, they can also have unexpected effects on your search engine optimization (SEO).
Fortunately, there are ways to mitigate these effects. By familiarizing yourself with each type of redirect and knowing when to use them, you can minimize their SEO impact on your website.
In this article, we'll give you an introduction to redirects and how to use them on your WordPress site. Then, we'll cover the differences between 301 and 302 redirects and how each can affect your SEO. Let's get started!
An Introduction to Redirects
Redirects are a helpful tool for managing your website. Essentially, creating one is like setting up a forwarding address for a web page. For example, you could implement a redirect to send all traffic attempting to access Page A to Page B instead.
This is useful for a number of situations. Often, redirects are a method of circumventing broken links. However, they're also vital for bigger tasks like migrating your entire website to a new domain. You might occasionally use redirects to more effectively share your affiliate links as well.
If you find yourself in need of a redirect, there are a few methods available for setting one up. The first method involves accessing your WordPress site's .htaccess file, which requires the use of a File Transfer Protocol (FTP) client such as FileZilla: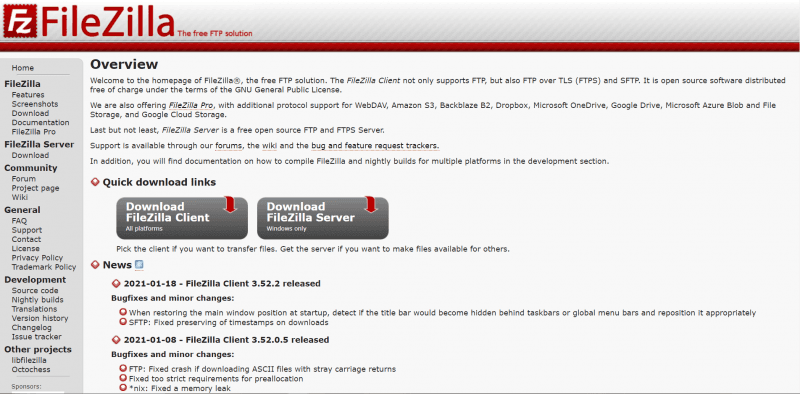 If you're using this method, you'll likely want to be fairly comfortable with adding code to your site's files. This will help prevent any accidents that could damage your site.
Alternatively, you can make use of a plugin instead. A popular option is the Redirection plugin by John Godley.
A plugin enables you to easily create and manage your redirects without a high level of technical skill. It can also be a more efficient method than having to routinely open your .htaccess file to keep an eye on your redirects.
Another option is to choose a hosting solution that also allows you to manage redirects. WP Engine is an excellent option and one we use here at ThirstyAffiliates.
Whichever method you choose, you should be aware that there are two distinct types of redirects in common use: 301s and 302s. Each has different uses, and in turn, different potential impacts on your SEO.
How 301 and 302 Redirects Affect SEO (2 Ways)
It's important to know which type of redirect you need to achieve your goals and what impact it can have on your site before you start the process of setting it up. In particular, redirects can affect your pages' SEO if not used properly. Here's what you need to know on how to make the most of them.
1. 301 Redirects
Let's start with 301 redirects. These should only be used for permanent moves. Some examples include shifting to an entirely new domain name or fixing a broken link. If you think you might want to undo the change in the future, don't use a 301 redirect.
If you don't use a redirect and move a page to another address, your visitors will be greeted by the dreaded 404 error screen:

Try to avoid this at all costs. Not only will it frustrate your visitors, but it can also harm your SEO.
However, even the proper use of a 301 redirect can cause a temporary dip in your SEO. This is because search engines might need some time to catch on to the change and transfer the authority of the original page to the new one. However, after you've transferred your page's data to the new URL, there should be little to no lasting SEO impact.
If you're moving domains, you might want to use a Coming Soon page on your new site until it's ready for visitors. You might also want to implement a change of address in Google Search Console during this process. Note that general redirects not related to a new domain won't typically require this level of attention.
2. 302 Redirects
By contrast, 302 redirects should be used for any temporary moves. Possible scenarios include making updates to a page or conducting tests on your site. Any situation where you plan on bringing the original URL back into use should incorporate a 302 redirect.
302 redirects tell search engines that the move is temporary. This means that your original page will retain its ranking. Unlike with 301 redirects, your page's authority will not be passed on to the new address.
If at any point you've decided that the move is permanent, you should switch the redirect over to a 301 as soon as possible. Failing to do so can result in some significant damage to your SEO since the data from the original page will not be transferred over.
When you're undertaking this process, you might want to strengthen your SEO before you begin. A plugin such as All in One SEO can help with this.
Paired with choosing the right redirect for the specific scenario, plugins like All in One SEO can help you keep your web presence strong.
Conclusion
Redirects aren't uncommon, especially as your website grows and you find yourself having to update old content. Knowing how 301 and 302 redirects can impact your SEO can better equip you to create a highly visible site.
In this article, we covered how two types of redirects can affect your SEO:
301 redirects, which may cause a temporary decline in your rankings while search engines catch on to the change.
302 redirects, which can damage your rankings if used incorrectly.
Do you have any questions about how these redirects can impact your SEO? Let us know in the comments section below!
If you liked this article, be sure to follow us on Twitter, Instagram, Facebook, and LinkedIn! And don't forget to subscribe in the box below.