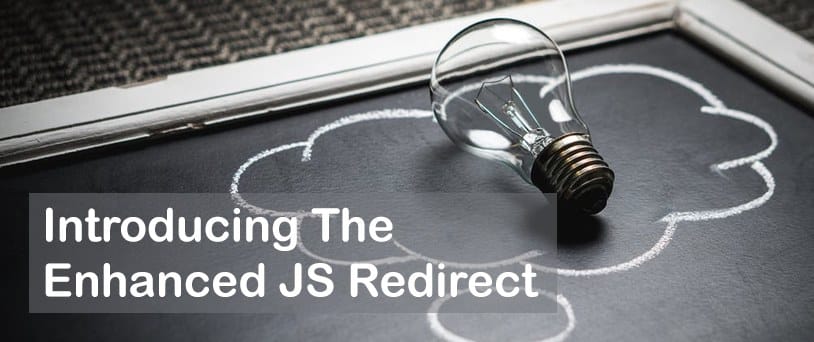 In ThirstyAffiliates 3.3.0 we introduced a brand new feature called the Enhanced JS Redirect, which is now the default redirection type in ThirstyAffiliates for new users.
There's a couple of reasons why we wanted to build this:
Security – The confidence of our users is paramount for us as a link cloaker. And one of the primary reasons people use link cloakers is to avoid commission theft. This new Enhanced JS Redirect type is the most secure redirect type ever.
Statistics – Affiliates live and breathe statistics, and we want to ensure that we calculate your click statistics as accurately as possible.
As you'll see in the explainer video, both of these are covered with the new Enhanced JS Redirect type better than ever before. It's the most secure and reliable link redirect type we have.
Explainer Video
What If Javascript Is Disabled?
So you might be wondering what happens if the visitor has JavaScript turned off in their browser.
Well, we've thought about this a lot.
Firstly, you have to understand that according to statistics, only 0.2% of people visit websites with JavaScript disabled, and this has been stable since 2010. It's a very small fraction of visitors indeed.
Second, we have ensured the technology has fallbacks.
If JavaScript is disabled (for whatever reason), ThirstyAffiliates automatically falls back to server-side redirection. So, unless the link you're redirecting to is dead (something easily picked up in our Automatic 404 Checker reports in Pro), you should never experience a bad redirect.
What If I'm Using HTAccess Redirects (Pro Feature)
If you're a Pro user and you have enabled HTAccess redirects, you can rest assured that we treat that redirect type as priority #1.
When you enable the HTAccess redirect method, you're primarily after one thing: speed.
Because the HTAccess redirection doesn't spin up WordPress or even PHP at all on your server, it remains the fastest redirection option we provide.
The fallback in situations where HTAccess redirections are not available for a particular link (such as geolocated links) is the Enhanced JS Redirection method (if it is enabled).
Why Use This Over The Old Method?
To be clear, there's nothing wrong with the old method. But we believe in innovation and staying ahead of the curve.
The Enhanced JS Redirect type is the best of the best.
So if you want:
Better security
Faster redirects
More accurate statistics
Then you should consider swapping your sites over to the Enhanced JS Redirect method. You can find it in ThirstyAffiliates > Settings.
When Does It Still Use The Old Method?
The old method is still used for direct visits on the link or clicks on your link that happen elsewhere. If you've shared your cloaked link in emails or PDFs or anything like that, these will use the server-side redirection method.
The only other time the server-side redirection method will be used is when the JavaScript-based redirect fails for whatever reason. We coded this new feature defensively so that there would always be fallbacks if it should fail.
Should I Switch My Existing Sites Over?
When implementing this we took a backwards compatible/defensive approach. Existing websites are not automatically switched over.
We do suggest you give it a go, though, because it is a far superior redirection technology.
We hope you enjoy the new feature. It's all part of our commitment to continually developing the technology in ThirstyAffiliates so we can deliver the best affiliate marketing tool on the market.
Have specific questions about it? Contact our friendly support team (free users should use the forum, paid users please submit a ticket).
If you've already tried Enhanced JS Redirects, please let us know in the comments! We'd love to hear from you.