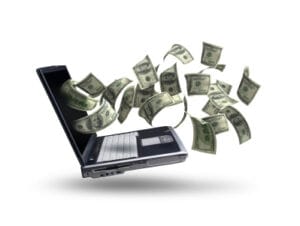 When you first start out in affiliate marketing it's a fairly basic process.
Step one is finding a product you'd like to promote. This is easy enough, many people find something they want to promote on networks like Amazon or Clickbank.
The second step is setting up their affiliate account, getting approval and finally getting the link itself.
Lastly, you place the link on your site. It might be that you simple link to it a few times in an article, or you may even goto the length of setting up a banner ad.
Like I said, it's a fairly simple process and part of the reason why affiliate marketing is such an attractive option for bloggers to monetize their websites with.
The problem comes when you want to start scaling this monetization method.
Software To Control Your Affiliate Links
When you need to roll out a monetization method on your blog it's something you need to have a systematic approach for. Afterall, you spent your precious time building up an audience and building trust with your audience, you don't want to dissolve that overnight.
Affiliate marketing on the surface seems like an easy enough thing to roll out across a blog, but going back through your articles could be quite painful especially if you've written quite a number of them.
Advertising banners aren't as effective as affiliate marketing because they're not as targeted and don't come across like personalised recommendations.
This is where affiliate marketing really shines, monetizing on blogs.
To monetize an existing blog effectively with affiliate marketing you really do need to use software to control your affiliate links and this is for a number of reasons:
Affiliate networks can change their link structure overnight, and without software to control these links you would need to go back through each post to find where you posted that link and change it. With software like ThirstyAffiliates it's easy to make these kinds of changes.
Going through all your existing posts to add affiliate links on certain keywords can be painful. Our tool can help you setup links and automatically link them with particular phrases to take the pain out of this chore.
Monetizing with affiliate links effectively means you need to make your links look natural like you are recommending the product personally. You can do this with the auto linking features mentioned in number 2, it's harder to do this without a software tool like this.
Managing large numbers of links effectively is essential to a good affiliate marketing campaign on your blog. Unless you're just promoting one or two products (which will be quite rare) then a software tool will help keep track of all these links.
Without a software tool like ThirstyAffiliates there's no way to tell how effective your campaigns are besides seeing what is sold. You may end up promoting the wrong items, if you can analyze your links and see which products are selling more with less clicks you can start promoting those items more often than products that have a lower conversion rate.
You can shorten you affiliate links and disguise the affiliate tracking code in your link by using a tool like ThirstyAffiliates. Without cloaking your links like this you're vulnerable to losing commissions by malicious scripts that replace your tracking id.
Monetizing your blog without software to control your affiliate links is doable, but it's much more difficult and you will lose a lot of time that could be better spent building your audience and improving your website.
As far as monetizing blogs, affiliate marketing is certainly a great way to achieve more effective monetization than straight up ads, but you still need to approach it in a systematic way using proper software to organise your efforts.