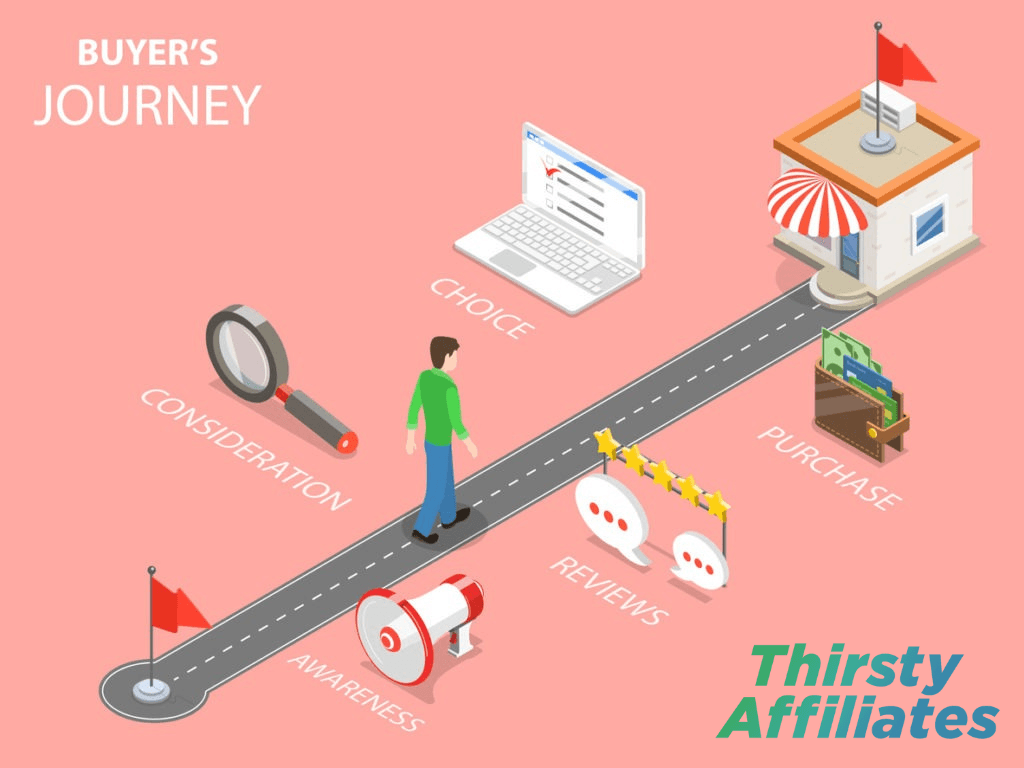 Modern buyers are more aware of what they need and want. Traditional sales practices are no longer cutting it, so you'll need to customize your content to ensure successful conversions.
Fortunately, you can use various strategies to tailor your content for every stage of the buyer's journey. By considering customer personas, needs, and reservations, you can convince them to convert and remain loyal to your brand.
In this guide, we'll examine the three different stages of the buyer's journey. We'll also discuss some techniques to create content that converts for each step. Let's get started!
Why You Should Create Content for Every Stage of the Buyer's Journey
Every buyer follows a process before they make a purchase. First, they become aware of your product or service. Then, they consider their options. Finally, they decide whether to make a purchase. During these different stages, the content you create should appeal to the customer and lead them to the next step.
If you fail to create content specific for each buyer journey stage, it could cause a disconnect and potentially lead to missed sales. You may turn away new customers or lose your existing ones.

Almost every business has the goal of future expansion. To achieve this aim, you'll need to penetrate different markets and attract new customers. During the awareness stage, potential buyers will need a little push. However, if you can successfully nurture these leads, they are more likely to make larger purchases.
Once you have the attention of new customers, it's time to keep them. Your content should convince them that your business will address their pain points. During the consideration stage, you should also consider engaging directly with your users. Doing so enables you to get feedback and ensure you are catering to their needs.
Finally, cultivating a relationship with your customers adds value and can ensure longevity. As such, converting users into loyal customers during their buyer journeys can generate profits in the long run.
How to Create Content for Every Stage of the Buyer's Journey (3 Stages)
Now that you understand how important the buyer's journey is, let's look at content strategies for every stage of the process.
Stage 1: Awareness
During this stage, the buyer acknowledges they have a problem and they need to solve it. However, they may not be aware of available solutions. As such, they are looking for products or services to understand their position better.
Before you start creating content, you should consider constructing a buyer persona. It can help you understand the problems and personality of your ideal customer and tailor both your products and content accordingly. During this process, you can utilize client template tools to organize your ideas, like Hubspot's Buyer Persona tool: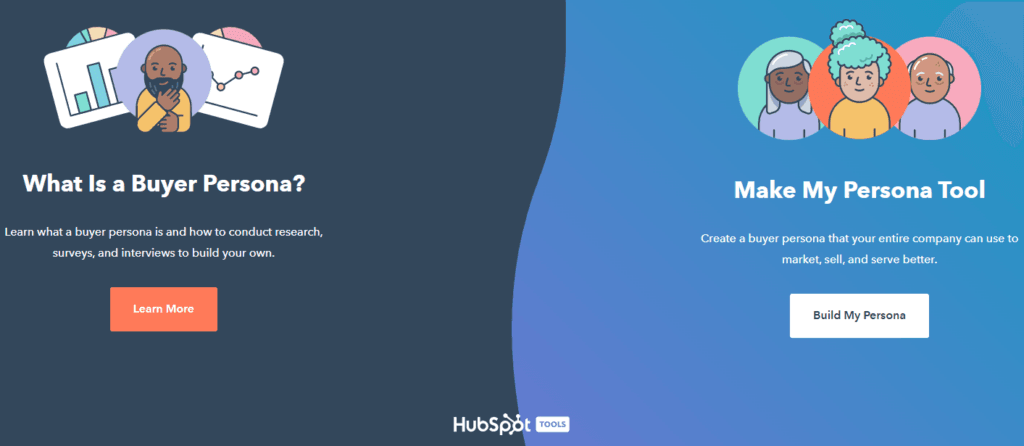 Then, you can start introducing your products and services with targeted content. During this stage of the buyer's journey, you want to explain your business and how it differs from the competition. As such, you may like to create text such as:
Short blog posts
How-to videos
Introductory posts on social media
Infographics
Educational webinars
Whichever content you choose, you want to keep things simple. Provide details, but try not to overwhelm readers with complicated terms or walls of text. Otherwise, you risk turning away potential customers.
Stage 2: Consideration
Once the customer reaches the second stage of the buyer's journey, they already know your business and its products. Now they are looking for specific solutions to their problems.
You may like to create some of the following content:
You should consider going into greater detail with this content. Customers might be comparing your products or recommendations with your competition. As such, you may need to work harder to sell during this stage of the buyer's journey.
For example, you could write an entire post highlighting one feature of your product in detail. You can also show how it interrelates with other products or platforms.
You should also consider engaging with your customers during this stage. By doing so, you can address any reservations that come up.
For example, you can utilize a comments section and reply quickly to any queries. Alternatively, you could integrate a live chat feature to reach your customers instantly.
Stage 3: Decision
After comprehensive research, the buyer has settled on the best approach for their problem. They have evaluated available methods and selected one that suits them best. Their next course of action is to search for vendors and find a reasonable price point before making a final decision.
Since the buyer is ready to make a purchase, you need to convince them why you are the best option compared to your competition. Customers will be looking for evidence and social proof from other users. You could provide product demos or highlight user-generated content showing how real people utilize your business.
In addition, up to 94% of people are more likely to choose a business if it has positive reviews. As such, many companies display testimonials on their home and product pages:

You can encourage your users to leave reviews with powerful calls to action (CTAs). These are clear and action-based statements that compel your readers to do particular things. You can also use them to entice customers to purchase your products.
For example, we use an orange button CTA on our homepage:
Once you create your CTAs, you can track their conversions with our link tracking tools. They can show you which elements are converting users and which ones still need adjustments.
Conclusion
Customers today have access to more information and options than ever. As such, you should consider aligning your content to fit their needs and each stage of their buying journeys. Otherwise, you risk losing out on conversions and sales.
To recap, here are some content strategies for every stage of the buyer's journey:
Awareness: Focus on creating short and informational content that is shareable across social media networks.
Consideration: Show how your products and services differ from the competition with highlighted features and benefits.
Decision: Back up your credibility with customer reviews and testimonials.
Do you have any questions about creating content for the buyer's journey? Let us know in the comments section below!
If you liked this article, be sure to follow us on Twitter, Instagram, Facebook, and LinkedIn! And don't forget to subscribe to our newsletter.