If you're searching for the top affiliate programs or niches to try in 2019 and you haven't found one yet, don't worry.
You're not the only one.
It's a tough task.
Especially when you consider this …
Over 80% of brands offer affiliate marketing programs that'll help you make money online.
Grrrrreat …
You have unlimited options.
For many of you, that's the problem.
You're overwhelmed with too many choices.
You're forced to spend weeks or months just digging through search results and online reviews before you feel like you found the one that'll work for you.
You don't really want to keep spending all your time researching program after program after program, do you?
It's even exhausting to think about!
And frankly, it's made discovering the best affiliate programs a big challenge.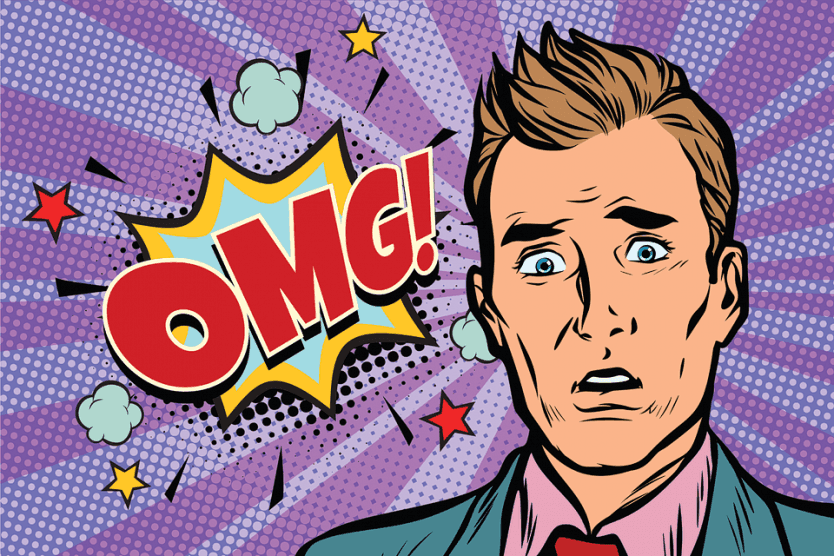 Have you already begun the brave quest to uncover an amazing affiliate program?
I bet you'll instantly notice how some companies and affiliate niches will pay you higher commission than others.
That's not the only common obstacle that'll stand in your way of making money online.
Here are three more challenges you'll run into:
Some company's affiliate programs will advertise strict rules that don't align with your financial goals and needs.
On the other hand, the majority of niches will simply be irrelevant to your interests.
Lastly, if you've already amassed a sizable online audience to market affiliate products to, the pressure and struggle to find an appropriate product can become all-consuming.
When searching for any affiliate program, what it all really boils down to is this:
You'd really hate to make the wrong choice.
Plus, you know that you want to make as much money as possible for all the effort you're going to put into building this new side hustle of yours.
To avoid wasting your precious time and energy, there's a simple solution to avoid all the hassle.
Do you want to know the secret to quickly find the top paying affiliate programs?
Keep reading and I'll tell you.
The Secret To Finding The Internet's Top Paying Affiliate Programs
The key to discovering the highest paying affiliate programs is simpler than you think — and you can do it in record-breaking time, too.
All you have to do is look for niches that offer products and services at high prices.
Your affiliate commission is based on a percentage of sales, remember?
Quite literally, selling more expensive items works in your favor and will give you an automatic advantage to making a good profit.
You can generate a lot of cash this way even if you don't have a ton of buyers.
In fact, you don't need a lot of website traffic, social media followers, or clicks to be successful.
Your commission percentage can be small — but if you're marketing high ticket items, then you'll be celebrating every sale you make!
High Ticket Affiliate Products You Can Sell
If you're looking to sell products that'll make you great money and give you the best ROI…
Try your luck with jewelry or expensive headphones, for example.
There's also a big market for designer clothes, watches, handbags, wallets, etc.
Selling art online will make you good money, too.
In fact, one of the top paying affiliate programs in the home decor niche will pay you 30% commission for selling someone else's original artwork (40% if it's your own artwork).
That's crazy good commission!
In fact, home decor is shaping up to be one of the most profitable niches for making money online in the next decade.
If you want to succeed with affiliate marketing, it's a niche that deserves your serious attention.
Before I reveal to you 3 reasons why you should join a home decor affiliate program in 2019 …
Let me show you a few of the niche's top paying affiliate programs listed below (in no particular order of value).
Whether you're an experienced affiliate marketer or you're just now considering how to start making money online, you can be successful with any of the following six companies.
6 Profitable Affiliate Programs In Home Decor
1. One Kings Lane
Products: Name-brand and vintage furniture, lighting, rugs, and more.
Commission: 5%
Payment Threshold & Terms: $50 minimum in sales; you'll receive payment on the 20th day of every month.
Cookie Duration: 14 Days
Cost to Join: Free
Discover more about One Kings Lane's affiliate program here.
2. Designer Living
Products: Bed and bath products, indoor and outdoor furniture, and apparel.
Commission: 12%
Payment Threshold & Terms: $25 minimum in sales; you'll receive payment on the 1st or 15th of every month.
Cookie Duration: 30 Days
Cost To Join: Free
Discover more about Designer Living's affiliate program here.
3. Displate
Products: Metal wall posters with original art prints made of steel.
Commission: 30% for affiliates in the Art Agent Program; 40% for artists who join as an affiliate.
Payment Threshold & Terms: $50 minimum in sales; you'll receive payment 45 days after requesting it.
Cookie Duration: 30 Days
Cost To Join: Free
Discover more about Displate's affiliate program here.
4. Fine Art America
Products: Paintings and other artwork printed on various product items.
Commission: 15%
Payment Threshold & Terms: $50 minimum in sales; you'll receive payment on the 20th of every month.
Cookie Duration: 60 Days
Cost To Join: Free or get a Premium account for $30/year.
Discover more about Fine Art America's affiliate program here.
5. Home Living Style
Products: Home furnishings, bathroom vanities, clocks, and more.
Commission: 8%
Payment Threshold & Terms: $50 minimum in sales; you'll receive payment on the 20th of every month.
Cookie Duration: 90 Days
Cost To Join: Free
Discover more about Home Living Style's affiliate program here.
6. Wayfair
Products: Rugs, bed and bath, lighting, and a lot more.
Commission: 7%
Payment Threshold & Terms: $50 minimum in sales; you'll receive payment on the 20th of every month.
Cookie Duration: 7 Days
Cost To Join: Free
Discover more about Wayfair's affiliate program here.
. . .
To continue your journey to making money online, we'll now explore the 3 main reasons why home decor affiliate marketing programs will dominate in 2019 — and ultimately, why you should join one.
By knowing this information, you can decorate your wallet with a lot more green, too, if you know what I mean.
Cha-ching.
Ready to gain some knowledge and more money?
Make sure you keep reading.
You'll learn exactly why home decor is about to take the affiliate marketing world by storm.
3 Reasons Affiliate Marketers Will Profit From Selling Home Decor Products
Reason #1: Decorations Will Be In Big Demand For The Next Decade
The global real estate market is growing which means the market for home decor is, too.
Big time.
The major contributor to this economic growth?
People's desire to live in a bigger city, i.e., urbanization.
You see, in 2019 and well into the next several decades, people will continue to move away from tiny towns and lonely countrysides in order to live and thrive in larger communities and metropolitan cities.
The trend makes perfect sense.
Urban cities offer people an unrivaled proximity to amenities, socialization, and better access to jobs, shopping, grocery stores, hospitals, schools, entertainment, and more.
Simply put, people want to improve their livelihood which is easier to do when you don't live out in the sticks.
Ready for some mind-blowing stats that will impact you as an affiliate marketer?
Let's get to it then …
Currently, over half the world's population lives in a large city.
By the year 2030, the United Nations projects this figure to reach an astonishing 61%.
This translates into 1.1 billion people who will move into a new residence of some kind.
In the words of Keanu Reeves… "Woah."
What does this mean for you as an affiliate marketer?
There's going to be a gigantic, new market of buyers you can tap into.
And it'll be pretty easy to sell to them.
Here's why…
Whether it be someone's new home, office, or commercial building, one fact reigns true:
Those 1.1 billion people will want to buy decorations for their new abode.
This insight presents bloggers and other affiliate marketers an enormous opportunity to capitalize on if they're in the home decor niche.
In fact, you should grab an umbrella.
The new market of over 1 billion people is going to bring a rainstorm of money to the people who pay close attention to the stats and take appropriate action.
The proof is evident.
The numbers don't lie.
Some of the best affiliate programs in 2019 and for the next decade will be in home decor.
However, urbanization isn't the only contributing factor to this prediction.
The amount of people who shop online is something else you shouldn't overlook.
Reason #2: The Internet Is A Rapidly Growing Marketplace
This is hard to believe…
But it's true…
There are 3.5 billion people who still don't have access to the internet in 2018.
Sounds crazy, right?
This statistic, however, is rapidly changing.
Thanks to cheaper smartphone infrastructure and data plans worldwide, a big new wave of people is able to surf the internet 24/7 — and they're using it to shop online.
On the flip side, a majority of the 4.1 billion people who are currently connected to the web already prefer e-commerce over visiting a physical store.
It's great news for those of us who sell things online.
But why exactly do most people prefer clicks to bricks?
It's fast.
It's super convenient.
You can read product reviews before purchasing anything.
You have the option to browse and buy things while you work, cook, lounge, etc.
You can also compare store offerings and quickly find the best deals available.
Basically, most people would rather shop online because it makes life easy.
There's actually another great reason why buying things online is gaining popularity:
E-commerce eliminates everything people dislike about shopping at a physical store.
You don't have to leave your house or office to buy something.
You can avoid car traffic on the road.
There's no standing and waiting in long checkout lines.
There's no engagement with pushy salespeople.
In some cases, you can avoid getting trampled to death (we're looking at you, Black Friday).
There are literally dozens of reasons why people prefer to shop online.
Luckily, for affiliate marketers…
This phenomenal trend shows no signs of stopping.
See for yourself.
Let's break down this incline so you can uncover a promising truth that too many affiliate marketers are overlooking.
In 2019, out of 4.1 billion internet users, it's estimated 1.79 billion people will buy goods and services online.
By the time 2021 arrives, there will be an extra 350 million more digital shoppers bringing the total to 2.14 billion online buyers.
If you're already an affiliate marketer, you should be licking your chops right now.
Can you read between the lines?
As favoritism for e-commerce increases, more and more companies will be forced to sell their goods and services online.
They'll also need high-performance digital storefronts to stay competitive.
So to make the online shift effective, businesses will have to rely heavily on internet marketing strategies, like affiliate marketing.
It's a wise move, too, especially considering that over 16% of all online purchases are made possible through an affiliate.
Yeah, you read that number right.
Out of every 100 purchases made online, 16 are generated by an affiliate (people like you!).
It's soon becoming as effective as paid search and SEO.
Amazing isn't it?
Because the future is bright for online shopping, there's a big bright future for bloggers and affiliate marketers, too.
Anyone who's looking to get started in the "make money online" scene should take the chance.
Especially if you're in a more lucrative market that sells high ticket items, like home decor.
Fortunately for you, buying these types of products online is also gaining full steam ahead.
Reason #3: Interest In Buying Home Decor Online Is Quickly Rising
In 2019, the opportunity to make larger sums of affiliate money is staring you in the face.
Go ahead. Take a look.
That's a graph from Google Trends. It's showing you two things.
The first one is obvious.
More people are searching for how to buy home decor on Amazon, one of the world's largest online retailers and e-commerce platforms.
But wait …
That's not the key takeaway you should be paying attention to.
Instead, the single most important information the data shows you is this:
More people intend to buy home decor online.
Here's more evidence:
In a span of ten years, you can clearly witness the growth of interest in home decor online.
It keeps getting higher and higher every year.
Even though most home decor products aren't cheap, people are obviously becoming a lot more willing to buy these types of expensive products online with a digital shopping cart.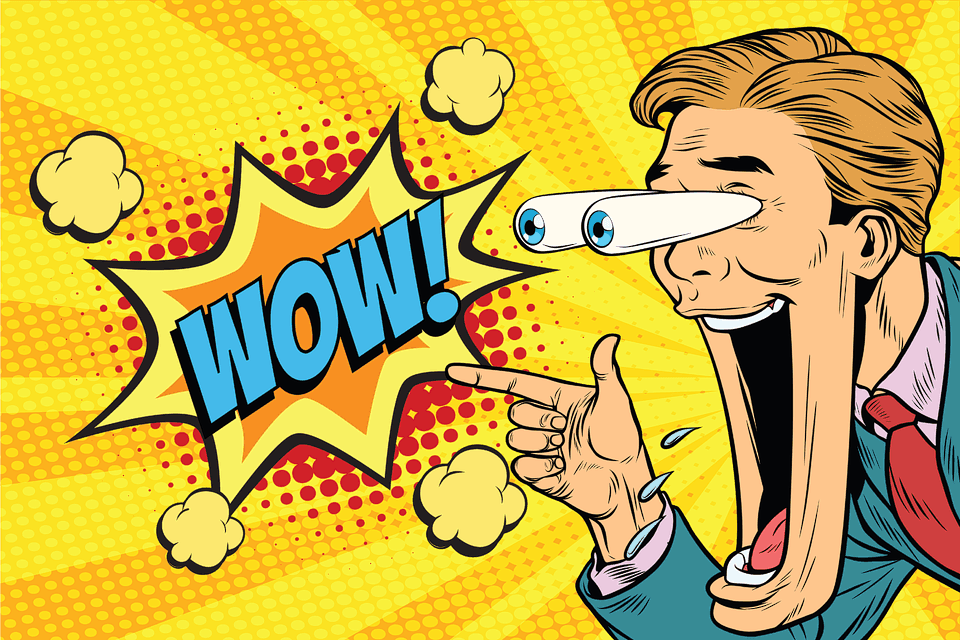 So what's causing this change?
As the process of buying online, shipping, and especially the return of items becomes easier and more dependable, people's trust in the process of e-commerce has increased.
Friendlier return policies and guaranteed warranties are also diminishing a buyer's risk when they shop online.
In turn, people are buying more expensive items from the internet, like home decor products that cost hundreds or thousands of dollars.
The best part?
You guessed it.
These types of purchases can make you big money as an affiliate or blogger.
Some nice fat stacks.
It's not hard to believe when you find out the average person spends over $8,000 on furniture — and that's just for an apartment.
Indeed, the internet is becoming a successful marketplace for selling big-ticket items.
Check out these promising projections that will also blow your mind…
You see that blue line that's going up?
Here's what it means:
In 2019, selling furniture and other home decor products will account for 13.4% of all online sales.
By the year 2022, you can expect 14.3% of all online sales to be furniture and home decor, nearly a $300 billion market.
That's obviously a lot of cash.
Final Takeaway On How To Find The Best Affiliate Programs In 2019 (And Beyond)…
The market's demand for home decor will explode as urbanization, technology, and online shopping continue to catch up with the growing crowd of customers who want to buy these types of products online.
Translation…
For at least the next decade, the home decor niche will provide you with some of the best affiliate programs to try so you can become a more profitable online marketer.
Suffice to say, it really pays to pay attention to these types of things.
Do you want a big slice of the affiliate money pie for yourself?
It's simple.
Stop spending weeks researching hundreds of low paying affiliate niches and products that'll waste your time, and do this instead:
Join an affiliate marketing program in the home decor niche right now.
It's a legitimate way to make money online in 2019.
And of course, the biggest benefit of knowing this secret is…
You now have an easy opportunity to earn bigger affiliate payouts — exactly what you crave.
Have you had success working in the home decor industry? Tell us about it in the comments section!