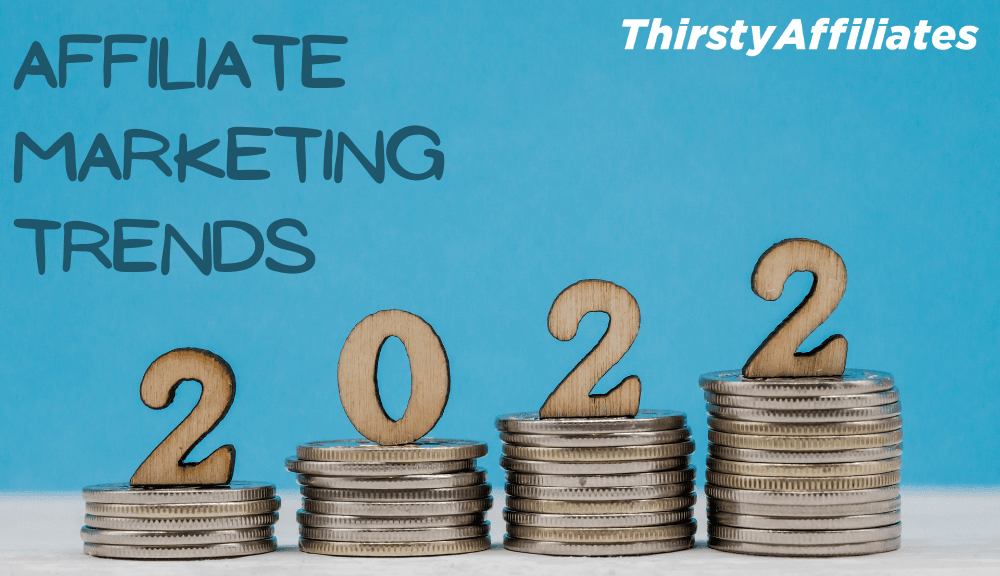 To be successful in affiliate marketing, it's vital to stay engaged with changes in the market. This year is likely to bring more changes than most.
Last year didn't go how people expected. The year 2021 was a catalyst for many industry changes across the world – affiliate marketing being no exception.
In this article, we're going to look at a few up-and-coming trends and what 2022 has in store for affiliate marketing.
New Social Media Forms such as TikTok and Instagram Reels
TikTok and Instagram Reels have taken the world by storm over the past year. These new forms of social media have completely transformed the market.
The idea behind both TikTok and Instagram Reels is, you're not just exposed to your friends' posts, but you're exposed to a global platform outside of your friends and "followings".
With some of the most eye-catching content getting millions of views, these new affiliate marketing trends offer a great opportunity to reach a much larger audience.
Now, affiliate marketers can tap into a market that was otherwise impossible to gain access to without a substantial marketing budget or a large, pre-existing number of social followers.
Although there is no way to place affiliate links directly on TikTok content (yet), affiliates are able to use landing pages and links in their bios.

These forms of social media show no signs of slowing down. As an affiliate, it's important to understand them and how they can benefit your marketing campaign strategy.
Cookie-less Trends (and What is Happening to Cookies?)
Cookies are important. After all, they tell a merchant whether a purchase should or shouldn't be assigned to a particular affiliate.
Cookies are a line of text in the form of a small file generated automatically when you visit a website. Websites use cookies to identify your computer (and therefore you) when you come back to the site.
The beauty of the cookies is in their storage. They lighten the server load by storing directly on the user's computer, which allows for easy recollection. Cookies also allow websites to record vital information about each user to customize the user experience on subsequent visits.
This year, many search engines, including Safari and Firefox, have already removed cookies from their browsers – Chrome is not far behind. Apple has also made Identifier for Advertisers (IDFA) changes to their app, which means tracking is limited.
What does this have to do with affiliate marketing?
When online publishers place affiliate links into their website content, those links redirect to an affiliate network's ad servers, dropping a third-party cookie in the process. Now that some browsers block third-party tracking cookies, the network loses the ability to attribute the sale to the publisher (you).
You may want to contact your account manager and ask what they're doing to combat the loss of third-party cookies. Also, be sure to ask how these changes will affect you when trying to track conversions accurately.
The industry is already responding to the loss of cookies. Soon, we'll see new tracking methods for advertisers and networks. Networks want the best for their clients, which means coming up with a solution to the problem – fast.
Utilize Influencer Marketing
Over the past few years, influencer marketing has seen a huge increase in activity and revenue. According to Influencer Marketing Hub, the influencer marketing industry has grown to $9.7B in 2021 and is expected to continue in 2022.
Trust continues to be a key factor in a customer's purchasing process. Smaller influencers often have the advantage over macro and large organizations when it comes to establishing trust. We have seen big brands move more of their budgets toward influencers with a smaller following but higher engagement and strong relationships with their users.
Why is this important?
Do you have a few hundred or thousand followers or high traffic to your site? Congratulations, you're an influencer! And influencers don't have to wait until brands approach them before they can start monetizing their followings.
As more influencers become aware of their power, you'll see more of them taking fate into their own hands. A great combination would be to run a brand partnership while simultaneously running affiliate marketing programs.
The Importance of App Tracking and Cross-Device Tracking
Affiliates should check that the affiliate program they are running allows for app tracking and even cross-device tracking.
Last year, purchases made through apps saw an increase of 54%. With over $120 billion spent via apps in 2021, these figures are expected to increase in 2022. App tracking and cross-device tracking are no longer just a nice perk merchants offer to their affiliates – they're a must!
App tracking is when a user purchases a product or service via an app that the affiliate can track and claim as their own. If app tracking is not built into the affiliate program, affiliates could lose out on revenue.
Cross-device tracking is when the same user can track across two or more devices – i.e. mobile and desktop. Often, a user will research the product on one device and make the purchase on another. This is important for affiliates because you want to be assigned that commission, regardless of what device the purchase was made on.
When picking an affiliate program in 2022, put app tracking and cross-device tracking high in your priorities. Not doing this could lead to losing out on a commission that should be assigned to you.
New Industries Boom in 2022 
Although many small businesses have suffered during the lockdown, we have also seen some businesses grow like never before. Companies such as Video Communications, Zoom, and Amazon have had their share prices hit all-time highs during the pandemic.
Consumer A.I. stock predicting software like Pattern Alpha is an exciting new trend in 2022. Pattern Alpha A.I. technology detects the best price patterns in real-time and provides price analyses with 80% accuracy for many stock charts. (They also have an affiliate program if you're interested.)
Summary
The year 2021 disrupted the world in many ways, changing how we work, how we live, and how we purchase products.
These new affiliate marketing trends are going to change many aspects of the industry this year. As an affiliate, you must stay up to date and understand how to implement these trends into your affiliate marketing strategy.
Affiliate marketing has a bright future ahead, so good luck!
If you liked this post, be sure to follow us on Twitter, Instagram, Facebook, and LinkedIn!