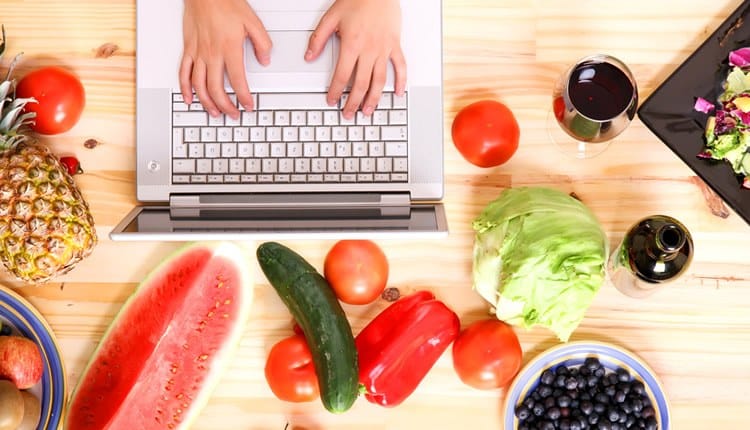 These days a lot of people are claiming to be "food bloggers" after they took a picture of the food they eat and post it to social media. But little do they know that there are others out there who take food blogging seriously and some even made it their career. Sounds interesting, right? Eating good food while making money but how does one do that?
For those who are interested in making money while enjoying all sorts of food, becoming an affiliate marketer can help you in so many ways.
Affiliate Marketing and Food Bloggers
You may not be completely aware but affiliate marketing has been around for many years but it took a different turn when internet came into the picture. Remember those Avon ladies who go out of their way to promote products? How about those Tupperware parties that your mom used to attend? That was basic affiliate marketing back in the day. The internet changed the game for many affiliates and a whole new trend in this industry was born.
Affiliate marketing for food bloggers means you sell or promoting a product as provided by a third party. A link will be given to you that you can use on your post. Affiliate cookies are then dropped on your visitor's computer once they visit your site as well as the merchant's. Once a sale has been made through you, you are then given a commission.
There are a few ways in which a food blogger can get paid as an affiliate. This gives you the option on how you would like to get paid.
Pay Per Click – is the most basic marketing programs and among the most popular ways of earning money online. This is done when an affiliate gets paid for each visitor that they refer to the merchant's page whether they have made a purchase or not.
There is also Pay Per Performance which is one of the most lucrative in terms of affiliate marketing. The affiliate is paid only when an action is completed or when a visitor has made a purchase. Under this type of marketing, you have Pay Per Sale and Pay Per Lead.
Pay Per Sale – the affiliate gets paid after a sale is done. So when a visitor that you have referred completes a purchase on the merchant's site, you are given a commission or percentage based on that sale.
Pay Per Lead – this is when companies (or merchant) are looking to grow or expand their business through generating leads. The affiliate's job is promoting the company and helps them expand their customer list. Once the affiliate is successful at promoting, he or she is then paid by the merchant.
Where to Sign Up as a Food Blogger Affiliate?
There are plenty of affiliate programs to sign up to in order to become an affiliate. As a food blogger, you can definitely promote anything you like ranging from different food products, utensils, etc. Here's where you can find them:
Be a Successful Food Blogger
Now that you know where you can sign up as an affiliate, what can you do next? Do you have to take pictures of food and call yourself a food blogger now? Not likely.
If you are serious about making a living out of being a food blogger then you must also remember to implement these in your blog:
Pick the right niche – of course, food is a niche but do you have a specific food or group of food in mind? Maybe you want to promote kitchen items or tools? Picking the right niche will help you get the audience you need so you must be careful in doing so. Take time and research what you really want to promote, this will give you a better idea on what product to promote, which ones have lesser competition and what products are the best to sell.
Your content matters – just because you have a food blog that doesn't mean you will only post pictures for people to see. Content is king and by king I mean creating a content that will attract people to your site. The content you post must be creative, interesting/insightful/thought provoking content and most of all, original. Once you have a ready content to post, place the link that was given to you by your affiliate program. Integrating them in your post is how you make money. That is why you need to regularly create content that contain these links. It's your best chance of getting commissions.
Don't spam your blog – yes you want to make money and you want to do it fast. What do you do? Place links in your content everywhere! While that sounds great, it is NOT the best way to go. Yes you need these links to be seen or clicked by people but don't underestimate the value of aesthetics in your blog. Take time to balance user experience and monetization. Don't spam your blog with these links as this can erode the trust between you and your visitor. Placing these links in the right content as well as ad banners where they are supposed to be will make your blog look more professional and clean.
It Takes Patience
Although it is true that you can be an affiliate marketer without a blog or website but just like any work, being a food blogger affiliate takes time. It will require you to invest time and effort in order for it to work. Keep in mind that being an affiliate gives you the chance to earn real money so hard work will eventually pay off. Your success lies within the affiliate marketing strategy you choose and remember, this is for the long run. Enjoy what you do and the rest will follow.