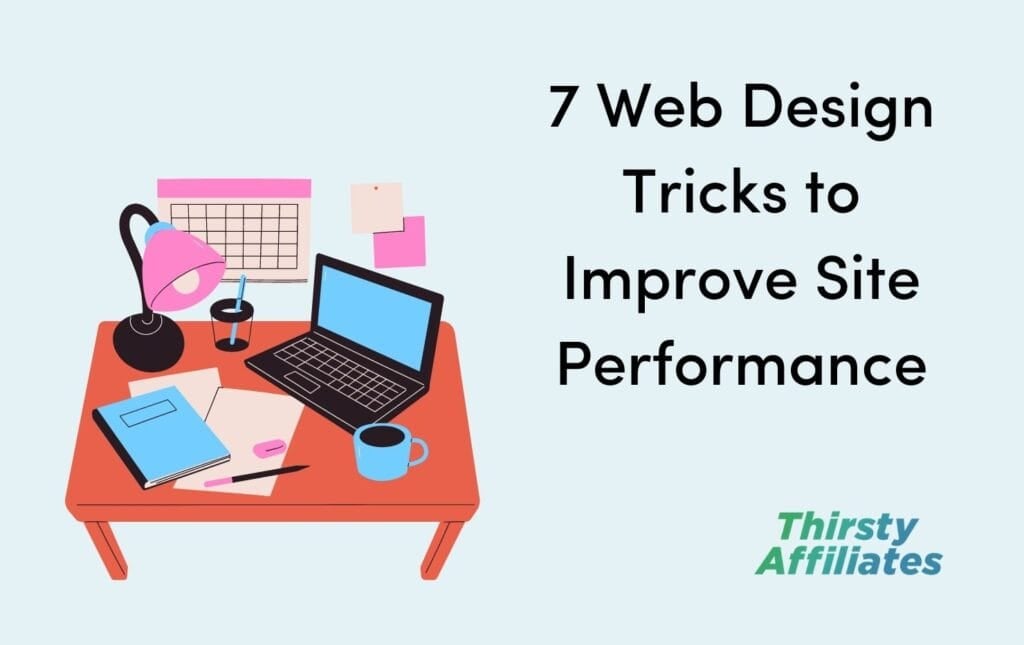 An active online presence is crucial to running a successful business in today's day and age. An integrated marketing plan that includes a great web design true to your brand is integral to running a successful business.
But what is good web design? It isn't just a good-looking website. Simply using elements such as color palettes, images, graphics that are attractive in a generic sense isn't enough. You need a website that tells the world exactly who you are and why it needs you.
In this article, we'll list seven ways web design can help increase your website's overall performance. Let's get to it!
1. Your First Impression May Be Your Last Impression
More and more websites are created to attract, engage, inform, or persuade users. As of today, there are over 1.9 billion websites. As you can imagine, the competition is intense. It is getting increasingly difficult to grab and hold anyone's attention for a sustained period. Therefore, paying attention to website design and development is not optional.
Web design could be the first touchpoint of your brand with your audience. It's your virtual elevator pitch. Except you don't have more than a few seconds to impress your audience. A responsive website design will decide whether or not your audience considers you worthy of their attention.
A web design that is not appealing to your audience is one way to ensure they will likely not engage with your business in the future. You have one chance to impress your audience.
On the other hand, a suitable web design will not only interest your audience but will keep them coming back for more. It means they will stay on your website and consume your content, which may even lead to purchase. Even if they don't buy on their first visit, they'll likely remember your brand for future purchases.
2. Web Design Can Affect Your SEO
How content is presented on your website can contribute to your search engine optimization (SEO). SEO is an integral part of digital marketing, and it's a pretty good reason to pay attention to how you design your website. SEO can make a significant difference to your business productivity. So look into web design from that perspective.
Simply put, you need to have an SEO-friendly website, and your design services have a role to play. You'll want to make sure to address issues such as broken links, crawling, and slow loading speed.
An SEO-friendly website positively impacts indexing and crawling. Needless to say, an SEO-rich website appears higher on Google search results, enhancing your website's chance of being discovered by your target audience. In addition, a web design that integrates SEO will ensure your website gives you optimum results.
One thing you can do is build a responsive website. Apart from that, ensure optimum loading time and readability. Further, it is a good idea to make sure your audience finds it easy to navigate across your website. The right web development services agency can help integrate these aspects into your web design.
3. Good Web Design Exercises Trust
The aspect of trust-building may come as a surprise, but good web design can certainly navigate your audiences toward trusting your brand. Yes, building trust is a crucial element of marketing. So start doing that at the get-go by helping your audience do precisely that with the help of web design.
Charted in the survey below is what your audience may value as part of their experience on your website: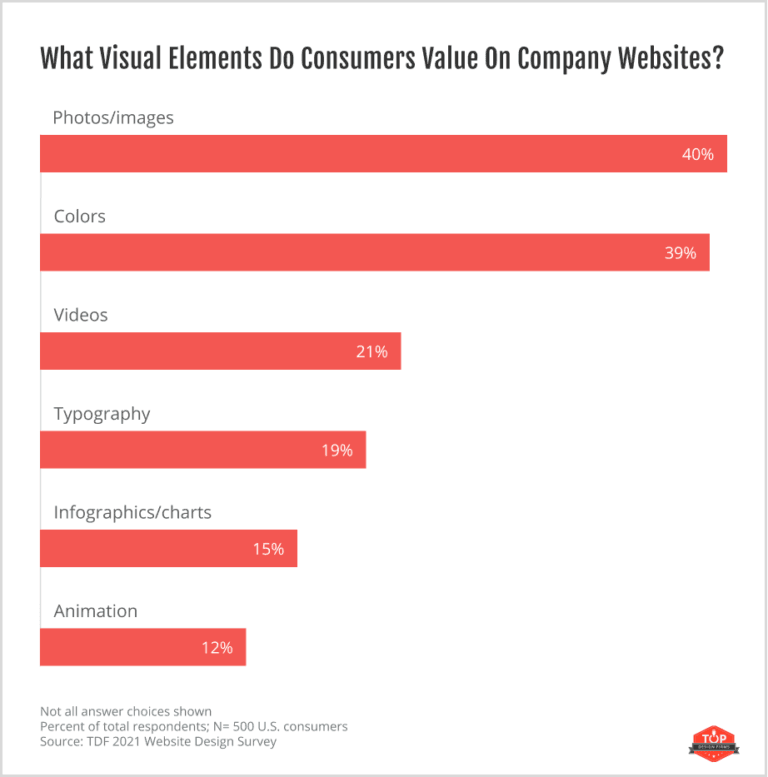 4. Paves the Road to Positive Customer Experience
A website that does not look and feel suitable for your audience will likely give them the impression that you don't care enough about their experience. Maybe your website is outdated or isn't mobile-friendly. This has your audience cringing, wondering if they want to invest more time in a brand that doesn't care enough.
On the other hand, a well-designed website is undoubtedly going to make your audience feel looked after. Therefore, you need an intelligent web design that makes your audience feel understood and valued.
5. Familiarity is Key to Good Relationships
Your website is the face of your brand, and it is an opportunity to build familiarity between your brand and your audience. Familiarity instills a lasting bond between them. Having a consistent web design will help your audience build that.
Make sure you help them understand what it is exactly that your brand wants to convey and how you want it conveyed. You want to offer your audience a consistent web design experience through your website.
It is also a great way to ensure that your audience will engage with your brand. Not once, but repeatedly. In a world where change is the only constant, your audience will value the familiarity and consistency of your website. It assures them that you will deliver on your promise, and once they know that, they will return for more.
6. Stay Ahead of the Curve (or Someone Else Will)
There is no dearth of competitors, no matter what business or service you offer. This means if you're not ahead of the curve, someone is likely passing you. Staying current with changing times is one of the most important aspects of a good business.
In addition, a good web design offers you the chance to acquaint the audience with your brand and build a lasting relationship with them. Without a good website, you are at a disadvantage.
Why? Because by not representing your business well (or at all), you are practically inviting competitors to take away what's yours. If your audience doesn't know who you are, what you offer, and why they should choose you over other competitors, you will likely lose them. Even though you may have superior products or services to provide to your audiences, you will lose them.
7. Improve Your Reach with Mobile-Friendly Web Design
Connectivity is an increasingly important aspect of marketing. Having a mobile-friendly web design multiplies your chances of establishing a connection with your audience and vice versa.
As more and more users rely on mobile phones for information, communication, work, and so much more, a mobile-friendly website opens up an excellent opportunity for your brand to stay connected, relevant, and relatable.
Conclusion: Let Web Design Do the Work for You
Knowing the importance of web design for your business can turn out to be a game-changer if you follow these simple guidelines. A good web design is a great way to win over and retain your audience.
But more importantly, it also helps your audience make decisions about your brand. It would help to have a well-established web presence, no matter which segment you operate in.
Therefore, a great web design that is most suitable for your business is an indispensable part of your business marketing strategy. Reach out to the right web development services agency to help increase your business productivity.
If you liked this post, be sure to follow us on Twitter, Instagram, Facebook, Pinterest, and LinkedIn! And don't forget to subscribe to our newsletter!