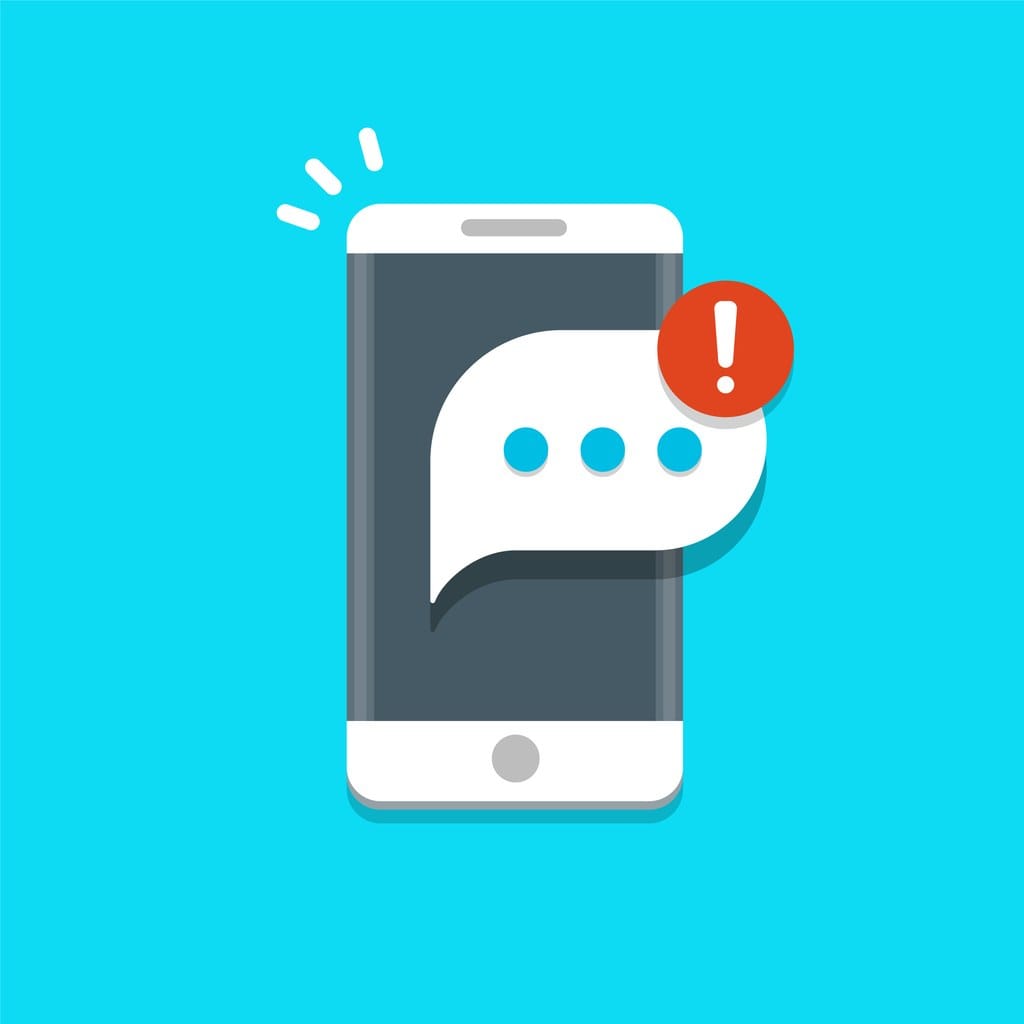 As an affiliate marketer, there are many channels available for promoting links and driving sales in order to earn commissions. However, it's easy for your audience to delete emails without reading them or scroll past your social media posts. If you're looking for a way to grab shoppers' attention, you may want to consider SMS marketing.
By using an SMS application, you can create personalized, segmented campaigns and send them directly to your audience's smartphones. Even if your subscribers are in the habit of deleting marketing emails, a text message is much more difficult to ignore.
In this post, we'll discuss what SMS marketing is and why it might be the secret to boosting your affiliate revenue. We'll then explore three tools that you can use to create SMS marketing campaigns. Let's get started!
An Introduction to SMS Marketing (and Why It's Valuable to Affiliates)
SMS marketing is the process of sending marketing communications via text message. Such campaigns are commonly used to communicate time-sensitive updates, discounts, and other promotional messages to people who have agreed to get them from your business.
SMS is often overlooked by affiliate marketers in favor of other channels, particularly email marketing. However, most people already receive dozens of marketing emails every single day. With inboxes overflowing, you may struggle to convince customers to open your messages, even if they've subscribed to your mailing list.
According to Gartner, the average open rate for emails is only around 20%. On the other hand, SMS open rates are estimated to be as high as 98%. This means your affiliate text message campaigns have a much greater chance of driving conversions compared to other channels.
Many security-conscious internet users are also wary of clicking on links in emails. However, SMS communication often feels more personal. This may explain why the average CTR for SMS is 19.3%, compared to 2.5% for email marketing.
As an affiliate marketer, your click-through rate (CTR) controls your revenue. By sharing your affiliate links via SMS in addition to (or instead of) email, you may be able to take advantage of higher subscriber engagement and increase your income.
To really drive click-throughs, you may want to consider combining SMS marketing with link cloaking. This practice is where you replace an unfamiliar affiliate URL with a shorter, neater link that has your own branding.
Link cloaking can increase the perceived trustworthiness of your affiliate links. When combined with the high open and click-through rates of SMS marketing, this approach can deliver a significant return on investment (ROI).
The Best SMS Marketing Providers of 2021 (3 Top Applications)
SMS marketing isn't as widely used as some other methods, especially email. However, there are plenty of tools that can help you run successful SMS campaigns. Here are three of our favorites.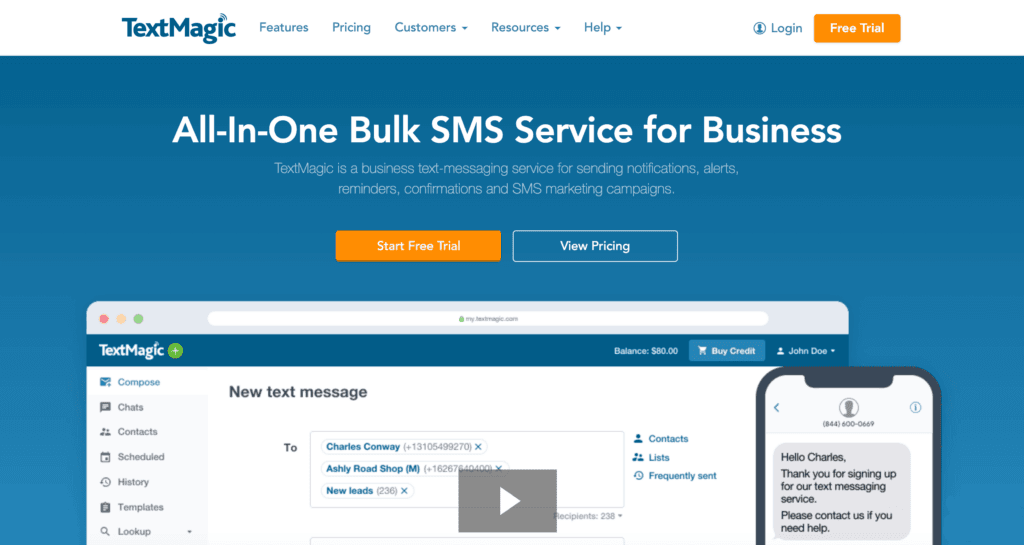 TextMagic is a bulk SMS platform you can use to send messages to over 1,000 mobile networks across more than 200 countries. You can also create templates for recurring messages and set up automated responses. This minimizes the amount of work required to run a successful campaign.
TextMagic has a scheduling feature that lets you set up your campaigns in advance, or target multiple time zones. This platform can also help you create and distribute surveys to drive subscriber engagement.
If you already have your own application or website, then TextMagic offers a range of ready-made SMS Application Programming Interface (API) scripts for Java, PHP, Ruby, Python, and Perl. This enables you to send and receive text messages and check your reports directly from your website or web app.
TextMagic operates using a pay-as-you-go model, so you only pay for the messages you send. Prices start at $0.04 per SMS.
EZ Texting is an intuitive, user-friendly web application you can use to send SMS marketing campaigns. You can also use it to grow your marketing list by creating a signup keyword paired with a textable number.
You've probably seen this signup keyword strategy in action. For example, you may have encountered a call to action (CTA) along the lines of "Text SUBSCRIBE to 000-000-000 to get a 15% off coupon."
In this scenario, you're opting into the advertiser's SMS list, and giving them permission to send you marketing messages. This is a hugely popular technique, so by creating your own signup keyword you may be able to attract lots of new subscribers. On top of that, this platform also provides web signup forms you can use to convert email subscribers and site visitors into SMS recipients.
EZ Texting offers a range of plans for between $24 and $374 per month. You can also enroll in an annual subscription with prices starting at $228.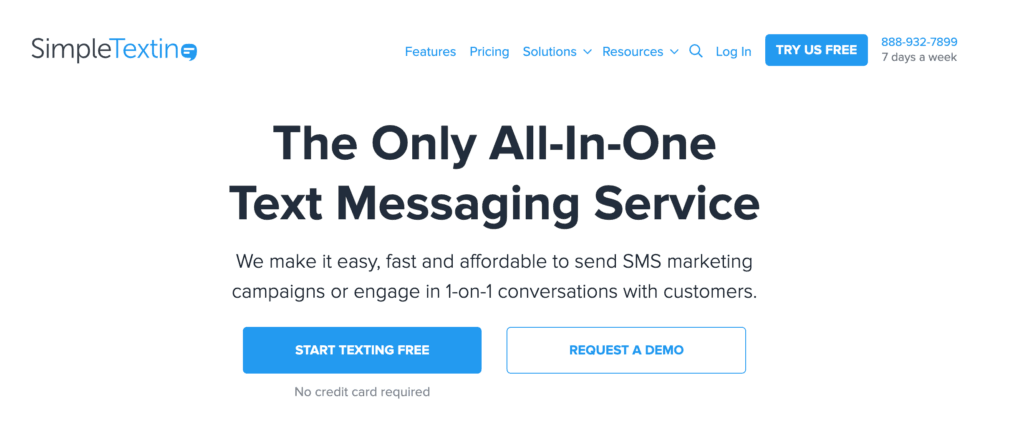 A third option is to use SimpleTexting to onboard new prospects. This includes creating a signup keyword that customers can use to opt into your marketing messages. Whenever someone subscribes, this platform can send them an autoresponder confirmation.
Regardless of the medium, marketing campaigns tend to be more successful when they're personalized. To help drive conversions, SimpleTexting supports segmentation and custom fields you can use to tailor every SMS to its recipient.
You can use this personalization in combination with SimpleTexting's drip campaign features. This enables you to create a persuasive and effective SMS campaign funnel that drives each contact toward performing the desired outcome, such as purchasing a product or requesting more information.
SimpleTexting also has a range of applications you can use to perform additional marketing activities. This includes running surveys, polls, and sweepstakes. You can use these extra tools to keep your subscribers engaged, and help drive your open and click-through rates.
Once you've launched your campaigns, you can evaluate their success using SimpleTexting's built-in analytics. Its dashboard displays detailed information about each campaign including delivery rates, CTRs, the number of new subscribers gained, and whether anyone has unsubscribed.
SimpleTexting subscriptions range from $25 to $625 per month. Annual subscriptions are also available.
Conclusion
Just because your audience has subscribed to your email list doesn't necessarily mean they'll open any of your campaigns. If you're going to drive conversions, you may want to think outside the box and explore the world of SMS marketing.
If you're unsure where to start looking for an SMS marketing application, check out any of the three choices we recommended in this post:
TextMagic. An all-in-one text messaging service with built-in automation, scheduling, and reporting.
EZ Texting. A beginner-friendly web application that boasts a helpful and intuitive user interface (UI).
SimpleTexting. An SMS service that's great for sending personalized and segmented text message campaigns.
Do you have any questions about any of the SMS applications we mentioned? Let's go over them in the comments section below!
If you liked this post, be sure to follow us on Twitter, Instagram, Facebook, and LinkedIn! And don't forget to subscribe in the box below.