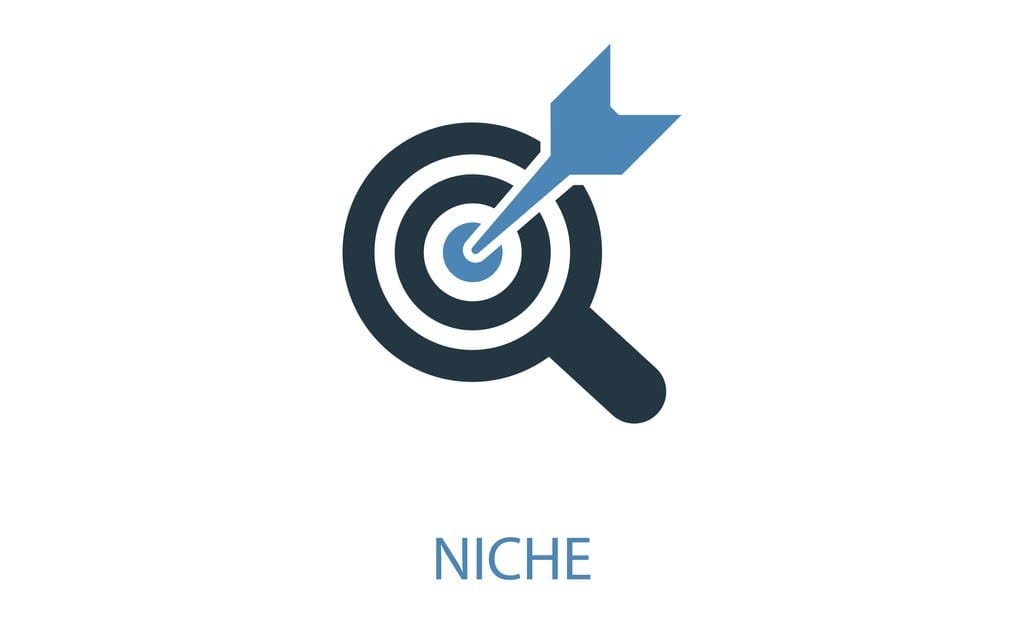 Niche sites are websites whose content and products are designed to address a specific group of people (a "niche market" or "target audience"). Affiliate marketers have been using niche sites to corner niche markets and sell products for years.
But knowing how to build affiliate marketing niche sites that are of high enough quality to turn a profit is critical. Over the years, many people have created extremely low quality, spammy niche sites filled with poorly written filler content that is of no use to site visitors.
Search engines like Google have cracked down on these types of sites. The fortunate side effect of this crackdown has been the emergence of high quality niche sites with solid backlinks and useful information – exactly the sort of site you should create!
AdSense vs Affiliate Niche Sites
There are two popular types of niche sites online today: AdSense niche sites and affiliate niche sites.
AdSense niche sites are sites that work with Google Adsense specifically. With them, you build content around a set of keywords. Google AdSense places ads related to those keywords on your site. Then, you earn a commission when someone clicks on one of these ads.
Affiliate niche sites, which we're talking about in this post, are sites that generate income through affiliate marketing. With affiliate marketing, you build your content around links to products for which you are an affiliate.
Depending on the arrangement you have with the advertiser, you earn a commission each time someone clicks on a link from your site and completes a desired action. This action can be things like purchasing a product, providing an email address, or signing up for an email newsletter.
How to Build Affiliate Marketing Niche Sites
#1 Determine your product
First, you need to decide which product or products you want to sell. There are so many out there, the choices are endless. Check out this blog post on great places to find affiliate products to sell. Look them over, and pick the product or products that best fit within your niche.
Be sure to keep your range small. You don't want to promote yoga mats on a niche site for kitchenware.
Once you've settled on a product or two, you can start working on setting up your site.
#2 Get a Domain & Web Host
Once you've settled on your products, it's time to get a domain and web host. Buying a domain name is pretty easy, as long as you work with a reputable domain name seller.
Since you're just starting out, we recommend going with a company that provides both domain and hosting services.
Bluehost is a great option. Along with hosting and domain services, they offer website design and maintenance, as well as marketing and SEO services. Bluehost also includes a free domain name and SSL Certificate for a year with every hosting package.
#4 Get a Cool Theme
There's no need to pay for a custom-made website with a custom-made theme. WordPress has tons of templates you can use for free or for as little as $24 per year. Just make sure you choose a theme that suits your niche in style and format.
#5 Create Some Awesome Content
Now that you have the structure of your niche site set up, you need to add some solid SEO content. Try not to bombard your site with content. You don't need to post three articles a day, every day.
More importantly, make sure your content is well-researched and well-written (or created). Then post it on your niche site at intervals, such as three times per week or every other day. As time goes on, you should be able to post as little as twice or even once per week.
Check out our article on the best types of content for affiliate marketing to get some great ideas on where to start.
#6 Build Up Your Backlinks
Now that you've got some content in place, it's time to do some link prospecting to help your niche site land on page one of the search engine results pages (SERPs).
It's important that you take the time to earn your backlinks manually. Purchasing links can be a risky business, because these types of links may be fake or stolen, and using them could get your site banned from search indexes.
To get started with your backlinking strategy, have a look at our post on link prospecting.
Conclusion
You can build affiliate marketing niche sites in just a few hours, provided you've prepared and done your research in advance. From there, you can continue to build and tweak things as your affiliate marketing business grows and becomes more profitable.
The most important thing is to stay committed. Keep producing great content, and stay the course. In the long run, the passive income is worth it!
Do you have any questions about how to build niche sites for affiliate marketing? Let us know in the comments!