Making the decision in choosing what platform to create your first affiliate site is a serious one because it could affect how things go for you in the future. Before you start trying to create a website, you should be honest with yourself and know why you are creating a website or blog. Is it for serious affiliate marketing, or is it for a recreational hobby? Also, what is your budget for building a website? You need to have a rough idea of what everything would cost you and set money aside for creating your website.
Once you have the above settled, you can agonise over what platform to create your first affiliate site on. Should you use WordPress.com or WordPress.org? What is even the difference between the two? Well, the two are different in what you can and cannot do with them, basically; and for your affiliate marketing site, you should go with a WordPress.org site. If you still aren't convinced, read on.
What To Know About WordPress.org
It is free and very easy to use. If you must, you can pay a web developer to set it up for you to your specifications. If not, you can set it up yourself, as there are tutorials that can help you to do it on your own.
The website is exclusively yours, and so is the data. With a WordPress.org site, everything on it is yours, and no one can shut down your site for contravention of the WordPress terms of service (unless you are doing something illegal).
You can install plugins on the WordPress.org site and use them freely. There are literally plugins for everything, from SEO for your website to spam protection. You can get any plugin you want and install on your website.
You can get your customised themes and upload them on your WordPress.org site. Themes and background colours of your choice can be installed on your site, without any reparations from anyone.
You can monetize your site using ads from third-party ad networks like Google AdSense and BuySellAds. Your monetization methods are actually unlimited. As long as it is not illegal, you can adapt many different ways of making money on your site.
You can fully make use of Google Analytics and tracking software on a WordPress.org site.
However…
You need to pay for web hosting. The monthly fee for web hosting depends on how much traffic you get or how big your site has grown. It is assumed that the bigger your site grows, the more profit you are making, so you should be able to afford for web hosting every month.
You need to update your website manually, but this is very easy to do: you just need one click, and your site has the latest versions and all the updates it needs to keep functioning as it should.
You need to manually backup your data. This is not a problem, as there are plugins that you can install to do this automatically at scheduled periods.
There is no spam protection until you enable a software provided by WordPress called Akismet, which prevents spam.
All in all, WordPress.org is looking pretty good.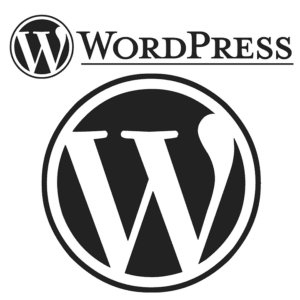 What To Know About WordPress.com
WordPress.com is also free, but there is a limit: it is free only for 3GB of space. Once you exceed that, you will have to pay an annual fee for more space, and the amount differs based on how much space you want.
Your data is backed up automatically.
Does not need web hosting services: WordPress is already hosting it. Which is what makes it free for users.
Because WordPress.com is free, WordPress places ads on your website or blog. To stop them from placing ads on your site, you will have to pay a fee every year for them to stay off.
Selling ads on WordPress.com is not allowed. There is a feature they call Ad Control, which you can apply for (it's free) if your site is getting up to 25,000 impressions a month. With Ad Control, you can sell ads, but you will evenly split the profit with WordPress.com.
You cannot use or install plugins on a WordPress.com site. If you just have to get some plugins, you will have to pay a large amount of money to get their WordPress.com VIP program, which would allow you to use plugins.
You cannot upload any custom themes you want. You will be required to use their themes and templates, which everyone else will be using, or pay a fee to deal an exclusive theme.
You cannot use any analytics or tracking software on your WordPress.com site, only what they provide you with, which would be their built-in analytics and tracking software.
WordPress.com maintains control of your site. They can shut down your site if it contravenes any of their terms of service, and you will also lose your data forever, without the option of reclaiming it (despite the automatic backups).
WordPress.org is the site to use if you are, or want to be, an affiliate marketer. The costs for web hosting are far less than those of whatever you may have to pay for to make your WordPress.com site more suitable for affiliate marketing.
A WordPress.com site is mainly suited for people who don't need a domain name, are not particular about the design, themes, color of the site, and do not plan to monetize their site by using Google AdSense, BuySellAds, or any other ad networks.
Both sites will need tech support. For that, we suggest WP Tech Support. This team of WordPress gurus will be available 24/7 to answer any and all troubleshooting questions you have.
If you really want to go into affiliate marketing, it would be advisable to get a WordPress.org website. Once you have your budget settled, creating your site with WordPress.org is not difficult. You can move on to other things, like researching your target audience, looking at market trends, finding out the perfect niche for you, and getting affiliate programs to join, products to promote.
If you liked this post, be sure to follow us on Twitter, Instagram, Facebook, Pinterest, and LinkedIn! And don't forget to subscribe in the box below.