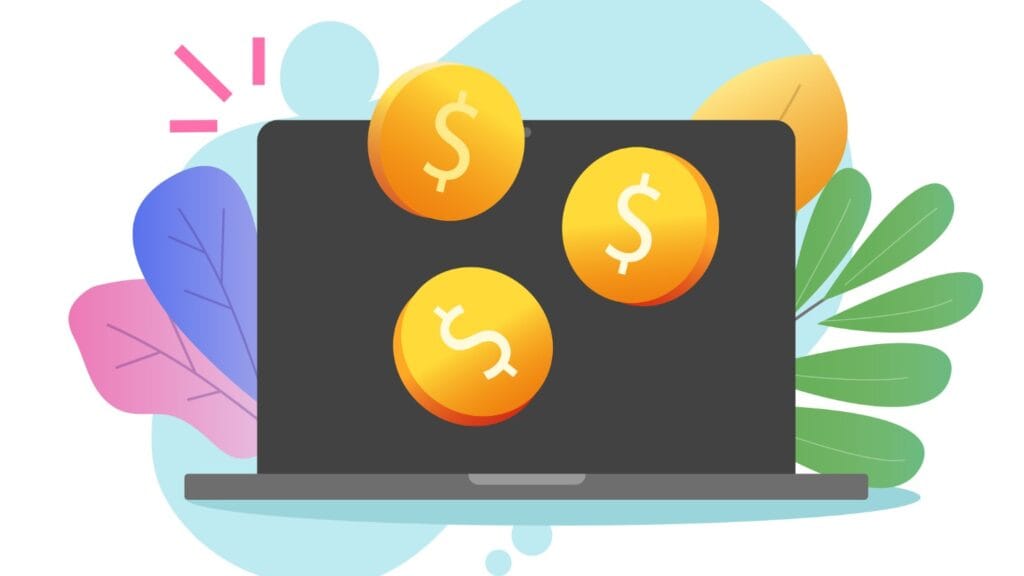 There are tons of affiliate programs out there always in need of new affiliates to promote their products, meaning there's no shortage of opportunities for online business owners to generate passive income.
However, how can online entrepreneurs figure out which affiliate programs are worth taking the time to apply for and participate in?
In this post, we'll give you a few tips on how you can identify worthwhile affiliate programs and some common characteristics they have. Let's dig in!
Are you ready to start an online business? Create a bustling affiliate website with ThirstyAffiliates!
Find Products That Your Customers Are Interested In
Whether you've had your affiliate website for a while now, or you're in the building phase of your site, you need to make sure you know the type of customers you're trying to reach. Monitor your customers, their activities, and interests. That way you can give your audience what they want.
If you know your viewers are looking for great CRM tools, make sure you have a few affiliate links for CRM systems. If your audience is in the market for excellent graphic design software, make sure to join programs that will give you links to great design tools.
Seek Out Programs That People You Know Are Involved In
One of the first and potentially easiest ways to pinpoint affiliate programs that are worth your time is to look for those programs that your friends and fellow affiliate marketers are involved in.
Scan your social media platforms or the websites of fellow affiliate marketers and pay attention to what they're promoting or what products and services they're talking about. This will help you identify high quality programs, but will also identify those programs whose requirements you might have a chance of meeting.
Look At Reviews
Have you run into an affiliate program for a product or service that you've never personally used? If you want to find out if the affiliate program is worth it, look for reviews. Great places to start are on social media and on popular customer review sites. Finding out how other people feel about the program should help you make the decision whether to pursue an opportunity.
Speaking of reviews, looking at reviews of the actual product or service you're looking to promote is also essential. You always want to offer quality products to your website visitors. Recommending products that are not helpful or have a large amount of very low reviews could cause your site visitors to lose trust in you.
Search For Products And Services You Already Use
Another way to find worthwhile affiliate programs is to seek out affiliate programs for products and services you are currently using or are already a fan of. After all, there's nothing better than being compensated for using and promoting a product you love.
Not only that, but promoting a product you love is easier. You know the product inside and out. And you can confidently highlight features that are important to you because those same features will likely appeal to others, as well.
Make a list of businesses you actively follow or purchase from, and go through each website to check for an affiliate program. Chances are the majority of them will have affiliate programs in place.
Consider Affiliate Commission Rates And Sales
One way to determine whether an affiliate program is worth the work you plan to put into it is to pay attention to the program's commission rates and sales. You want to work with programs that pay well and have products or services that will actively sell.
Many programs out there may have high commission rates, but their products may not be as easy to sell as others. On the other hand, some programs offer lower rates, but their products are in high demand. Keeping this equation in the back of your mind will help you work smarter and not harder.
Seek Out Support
Finding an affiliate program with a support network is extremely important. If there's ever a time when you run into an issue with a link, need guidance on a promotion, or just aren't sure how to get started, an affiliate program that has a support system in place is beyond valuable.
Before you sign up for any affiliate program, make sure that they offer some sort of support team and that there's more than one way to get in touch with them. This is one surefire way to bolster your chances of success as an affiliate.
Seek Out Competing Products
Let's say you've already signed up for a few affiliate programs, and you've brought in a small amount of income. One way to boost your income is to look for products that would be considered competitors to products you're already an affiliate for. Then sign up for those affiliate programs.
By doing this, you can create more content for your affiliate websites, such as product comparisons, how-to articles, tutorial videos, and more, to promote multiple services at the same time — giving all of your links even more exposure. It's a win-win.
Achieve success by creating an affiliate business with ThirstyAffiliates!
Final Thoughts
There are many affiliate programs out there, but that doesn't mean that every program is worth your while. Keep our tips above in mind, and there's a good chance you'll be able to sift through the not-so-great programs so you can put your time and energy into cultivating the programs that are going to work for you. And that means more income for you in the long run!
What are some characteristics you look for in an ideal affiliate program? Tell us in the comments!