One of the advantages of the internet is its ability to connect you with people around the world who have similar interests. While your work has the potential to reach countless fans, popularity can come with a price tag. For example, site maintenance and content creation usually require monetary support.
Fortunately, you can leverage the content you're already creating to gain that support. If you monetize your ideas through various online channels, you can fund your work, improve your skills, and see real-world returns on your investment.
In this article, we'll introduce you to the process and benefits of monetization. Then we'll take you through three practical ways to monetize your ideas online. Let's dive right in!
An Introduction to Monetizing Your Ideas Online
Monetization involves turning the work you're already doing into revenue. It can take on many different forms, including advertisements, sponsorships, or even audience donations. This can help you make a living doing what you love and give you the resources you'll need to improve your content.
You can also monetize your content on multiple platforms, such as sharing affiliate links on YouTube. However, while third-party channels can be lucrative, we recommend monetizing your ideas directly from your WordPress site. This gives you more control over your work, including the freedom to use plugins and themes.
If you're just getting started with monetization, you might want to consider trying out a few of the following methods. Every audience is different, so some strategies may work better with your viewers.
How to Monetize Your Ideas Online (3 Ways)
Now, let's look at three effective ways to start making money with your content.
1. Consider Becoming an Affiliate Marketer
Affiliate marketing is a process through which a content creator is paid to advertise someone else's product or service with a unique link. If viewers make a purchase through that link, the affiliate marketer gets a commission. Here's an example of this technique in action via The Luxe Minimalist:
In many ways, affiliate marketing is a more indirect path to monetization. While you'll probably need to use your personality, skills, and content to succeed, at the end of the day, you're supporting someone else's product in exchange for a commission.
A significant benefit of affiliate marketing is the large number of programs to choose from. You can spend some time shopping around to find a product that fits your brand. Getting started can also be a surprisingly obtainable goal, especially if you have an established catalog of content.
By the same token, affiliate marketing can also help you expand your niche with related organizations and provide your viewers with products they're interested in. Tracking your success with various items can even give you more insight into your audience.
If you're interested in affiliate marketing, we recommend looking into link cloaking. As long as you're transparently acknowledging your affiliate relationships, link cloaking can be an effective way to earn viewers' trust, boost sales, and avoid long, clunky URLs that might look like spam.
2. Add Premium Content to Your Site
Premium content is work that you produce and make available to your audience for a fee. This might include more frequent updates of the content you're already creating. You could also try experimenting with different approaches, such as answering audience questions or expanding the topics you normally cover.
If you're not quite ready to commit to a wholly premium site, you can always start by offering some premium options in addition to your free content. This approach can give you some insight into how viable premium content is for your business.
Another option is applying a tiered system, with higher-paying members getting access to more of your work. Charging yearly or monthly fees can also be a smart approach, which gives members a chance to trial your content before committing to a full year.
Premium content can be a flexible way to monetize your ideas. It can be adjusted as necessary to fit your audience's interests, providing them with more of what they came for while also further developing your ideas.
If you're looking for a membership solution for your WordPress site that will help you do all of this and more, we recommend MemberPress: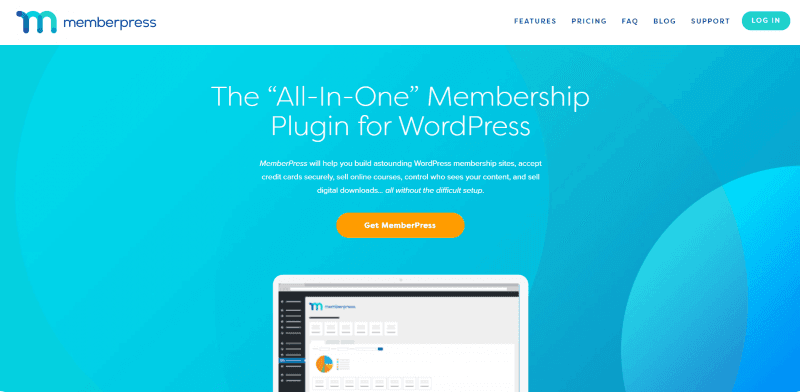 This all-in-one solution makes tiered organization simple. It also comes with some powerful features, such as an online course creation and management tool, content printing, and marketing tools.
3. Expand Your Range With Merchandising
Merchandising might be the most tried-and-true monetization strategy out there. You can make physical products, such as putting by your logo on shirts and mugs, or electronic items, such as ebooks and one-on-one coaching meetings. While there are some costs involved in the process, merchandising can be an effective way to generate profit.
For example, consider the site Defunctland: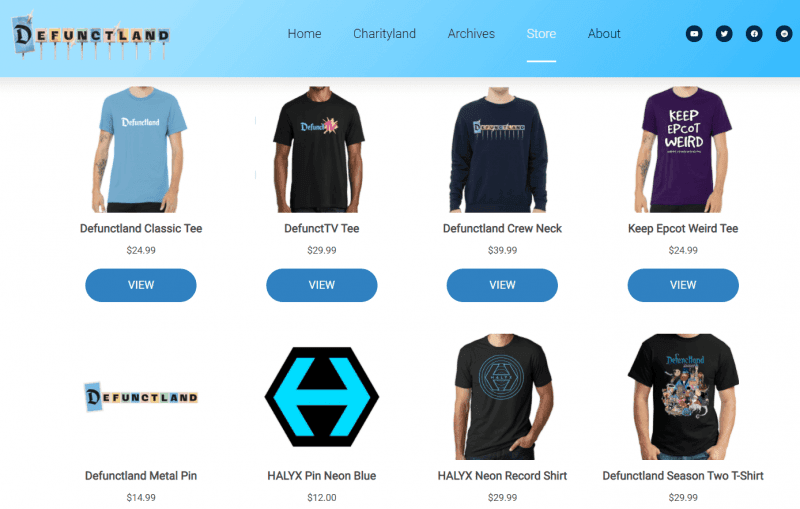 Defunctland produces videos related to the theme park and entertainment experience. It has merchandised this work in the form of t-shirts with its brand logo and products that include references to its videos.
Merchandising is a relatively straightforward way to profit from your ideas. You earn income from those who buy your products. As a bonus, fans who use your items around others might act as an organic way to spread your branding through word of mouth.
However, merchandising requires a strategic approach and requires the right tools to be successful. To do this, we recommend WooCommerce for your WordPress site. It's a free, easy way to get started with ecommerce yet, still powerful enough to scale up as your business grows.
Conclusion
Whether you started your site as a hobby or a side-hustle, monetization can be a valuable tool. It can help you effectively profit from your work while sharing your ideas online. By strategically employing these methods, you can start generating revenue from your content.
In this article, we covered three ways to monetize your ideas online:
Get involved with affiliate marketing.
Consider adding tiers for premium content.
Take advantage of merchandising opportunities.
What's your favorite way to monetize your ideas and content online? Let us know in the comments section below!
If you liked this article, be sure to follow us on Twitter, Instagram, Facebook, and LinkedIn! And don't forget to subscribe in the box below.