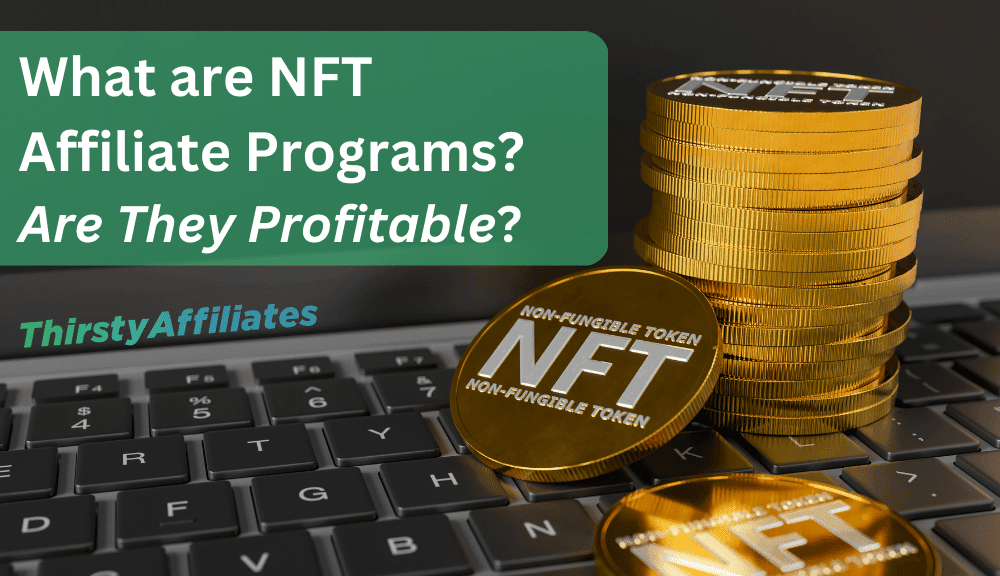 Non-fungible tokens (NFTs) are a digital currency that enables people to own assets online. An NFT affiliate program allows individuals to earn a commission from selling NFTs, which can even be paid via cryptocurrency.
These programs are generally profitable when you have a good understanding of the NFT market and you're able to promote your products effectively.
In this article, we'll introduce NFTs and give some examples of what they are. Then, we'll look into NFT affiliate programs and discuss how profitable they can be. Let's get started!
An Introduction to NFTs
An NFT is a type of digital asset that is unique, meaning that it cannot be replicated. Each one is contained in the blockchain and represents a real-world object such as art, music, or videos.
NFTs can also represent digital property, like domain names, images, GIFs, and avatars. One famous example of an NFT is Twitter CEO Jack Dorsey's first tweet, which sold for almost $3 million:

To put it simply, traditional currency is "fungible" or "replaceable", while NFTs are not. For instance, one $100 bill can be traded for another, but an NFT is one-of-a-kind. It cannot be exchanged for a comparable object because of its uniqueness.
The NFT market has been expanding since its creation in 2014. In fact, in 2021, the NFT market value grew to $41 billion. That means there's a lot of earning potential within this unique niche.
Can NFT Affiliate Marketing Be Profitable?
On a practical level, affiliate marketing and NFTs work well together because an NFT functions just like any other good. You can help a company sell a product and earn a commission for your efforts.
The profitability of any NFT affiliate marketing program will depend on its specific commission rates, size, and many other factors. As with any other program, it will also hinge on your affiliate marketing abilities. Still, NFT affiliate marketing can be especially lucrative, which is often the case with emerging markets.
Along with the tokens themselves, NFT marketing has been on the rise in recent years. According to Chainalysis, the number of NFT buyers and sellers has gone up every quarter since 2020.
Since NFTs are still very new, there aren't currently a lot of affiliate marketing programs for them. Fortunately, though, you can find them if you know where to look. Most are run on cryptocurrency platforms.
Regardless of the type of product you're marketing, traditional affiliate best practices still apply. That means you'll want to make sure your affiliate URLs are user-friendly.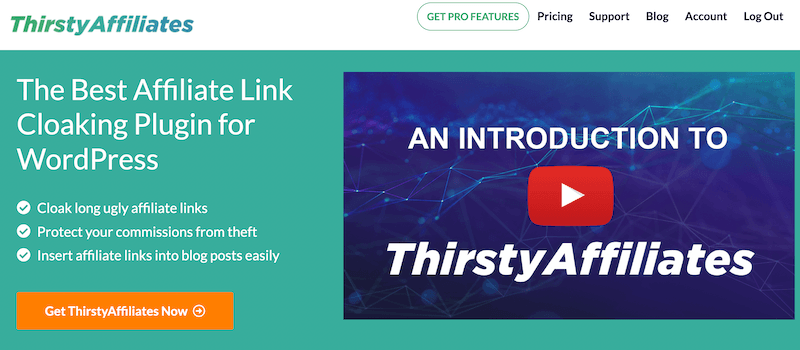 To shorten long and unsightly affiliate links for promoting NFTs, you can try ThirstyAffiliates. Using our plugin, you can automatically link keywords and cloak long affiliate URLs. You can then post them in your blog posts, social media profiles, and websites with ease.
Top 4 NFT Affiliate Programs
As we mentioned, NFT affiliate programs can be hard to find. Here are 4 quality options to help kick-start your search.
1. Cypto.com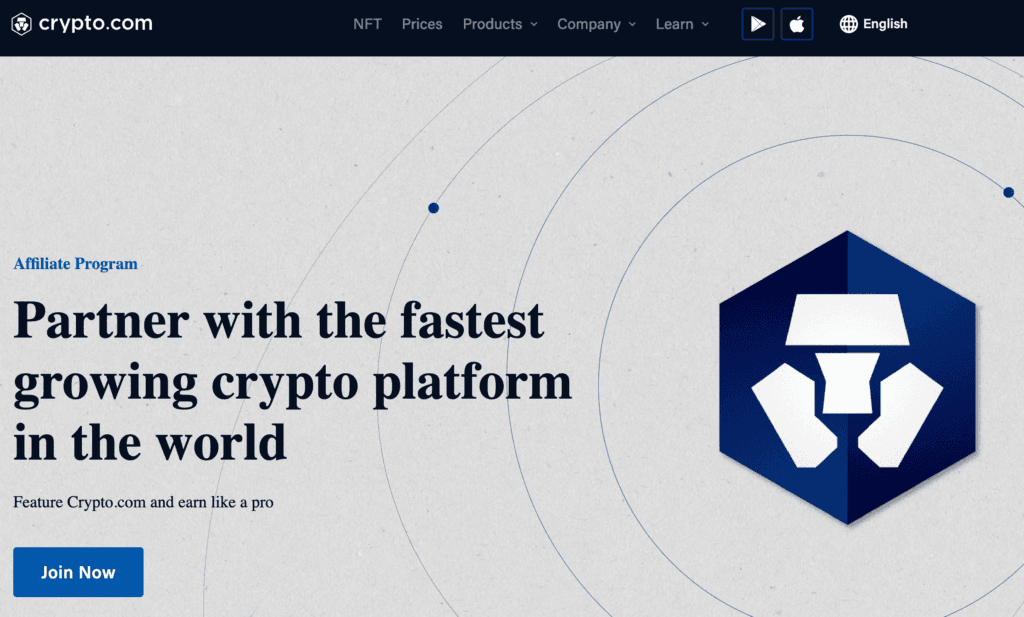 Crypto.com offers one of the leading NFT affiliate programs. It has a large market for NFTs, where traders can own games, art, music, and more. Additionally, members can sort NFTs through numerous filters and receive newsletter updates with the most recent items.
Its hybrid commission model allows you to choose between long-term and one-time payments. The commission rate is 10%, which can be paid out in cryptocurrency or cash.

Binance is another highly popular option for NFT affiliates. Its platform allows you to monetize your traffic and earn crypto commissions through its expansive investing platform.
When you use Binance, you'll have access to a wide pool of cryptos, products, and financial tools. You're also able to earn commissions and rewards through NFT categories such as sports and esports, tickets, gaming, and art. This program's commission rate is a generous 20%, which can be paid out via cryptocurrency.
3. AI Art Shop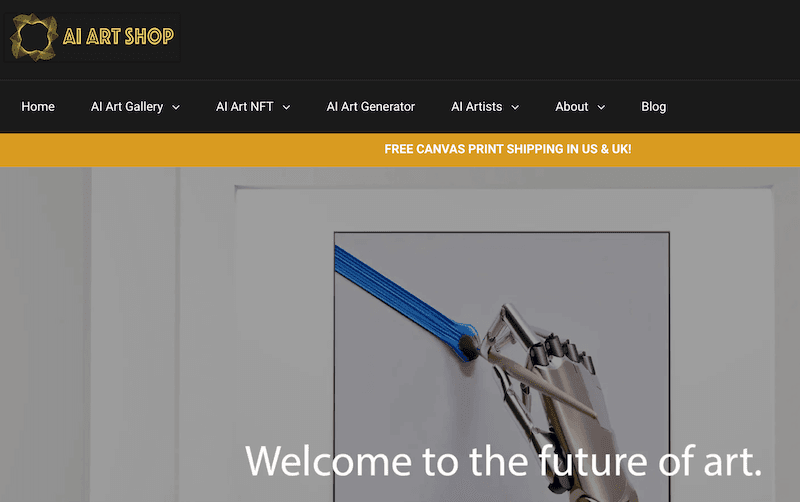 AI Art Shop is a site that offers artwork created by Artificial Intelligence (AI). Users are able to trade the extensive availability of artwork created by the platform's algorithm.
The affiliate program it runs is through GoAffPro, which provides the technical stage for the program. You'll also have access to an advanced dashboard that permits you to track your performance, payouts, and referral links. Commission rates are up to 15% and are paid out in cryptocurrency.
4. MintNFTs.co
MintNFTs.co is a minting marketplace and platform that aims to simplify the collecting and trading process for NFTs. It allows users to mint their material and manage their NFTs.
The platform offers three types of plans, which cost $1,000, $500, or $100. With a commission rate of 50%, this means you can earn up to $500 per referral.
Conclusion
Since NFTs are so new, they can be confusing to navigate. However, once you have a better grasp of the topic, you can leverage your affiliate marketing skills to make money promoting these digital assets. Plus, NFTs are part of an emerging market, so they have a lot of profit potential if you're an early adopter.
To recap, here are the top 4 NFT affiliate programs:
Do you have any questions about NFT affiliate marketing? Let us know in the comments section!
If you liked this post, be sure to follow us on Twitter, Instagram, Facebook, Pinterest, and LinkedIn! And don't forget to subscribe in the box below.