Do you consider yourself an online fashionista? Are you constantly blogging on your latest wardrobe trends? Wouldn't it be great if your favorite brands actually paid you to shop at their stores?
Then we have good news for you!
Affiliate marketing is a lucrative way to monetize your blog. And by partnering with top-paying fashion affiliate programs, you can earn a little extra spending money simply by promoting products you love and are already talking about on your blog.
In this article, we'll go over the specifics of what a fashion affiliate program is and how to navigate the several different niches to choose one that will best benefit your affiliate marketing efforts. Then, we'll introduce nine of the highest-paying affiliate programs in the fashion industry that will earn massive commissions. Let's get started!
What is a Fashion Affiliate Program?
A fashion affiliate program is a platform set up by a company, manufacturer, or merchant that sells the fashion products you want to talk about. They provide you with special links called "affiliate links" that you will use in your blog (and other marketing materials) to promote their products.
By linking to their site using an affiliate link, you can earn a commission on the sales of those products. In other words, when you post an affiliate link on your blog or website, every visitor who clicks that link and follows through with a sale will then earn you a commission.
Some affiliate programs may allow you instant access so you can start posting and earning money right away. Others may require that you have a certain amount of readers, followers, or viewers before you can gain full access.
In any case, the most important thing to do is research the best affiliate programs and find one that fits within your niche.
Finding Your Fashion Niche
Once you decide that joining a fashion affiliate marketing can benefit your blog, you'll want to carefully consider the types of products you want to promote. Affiliate marketing will work best for you when there's a close alignment between your audience members and the products you're suggesting to them.
So it's important to understand your niche. Niches are like carved-out sections of a market. For example, while your broader niche might be fashion, if you write about athletic shoes, that would be considered your sub-niche.
Sub-niches are where you want to be. That's because it's much easier to create content and target individuals within a specific sub-niche. Once you have your sub-niche dialed in, you can begin searching for fashion affiliate programs that provide access to relevant products.
Top Fashion Affiliate Programs With High Commissions
There are many great fashion affiliate programs you can join that are trustworthy and pay high commission rates. Here are nine of our favorites:
1. RewardStyle
RewardStyle is actually an affiliate network, or a group, consisting of several affiliate programs. These kinds of networks serve as a link between affiliate marketers and affiliate programs. When you join an affiliate network, you also have access to all the affiliate programs in that network.
While it can be one of the tougher programs to get into, RewardStyle offers commissions much higher than most other affiliate programs in the fashion niche.
2. Shopstyle Collective
Unlike RewardStyle, Shopstyle Collective is an easy affiliate network to join, as long as you have a solid website or blog. What's great about Shopstyle Collective is, it's one of the very few affiliate networks that pay out commissions per click. That means you don't have to complete a sale to get your commission — you just need clicks.
3. Impact Radius
Impact Radius is another affiliate network that offers good commission rates, though not as high as others. At a flat rate of 4% per sale, they come in quite a bit lower than most of the other affiliate programs on our list.
However, Impact Radius offers direct access to a host of global brands, has a suite of great automated tools, and features all kinds of other bells and whistles that make working with the program a pleasure.
4. Skimlinks
Skimlinks is another affiliate network that offers affiliate marketers high commissions on a pay-per-sale rate. Though not all fashion-based, Skimlinks gives affiliates access to 48,500 affiliate programs. They also negotiate special rates with merchants, which can be as much as 2X the usual rates.
5. Nordstrom
A big name in the fashion industry, Nordstrom's affiliate program is just as big on their commissions, with a rate between 2% and 20% per sale. The company also offers a lot of support to affiliates and provides fresh creative regularly.
6. Zaful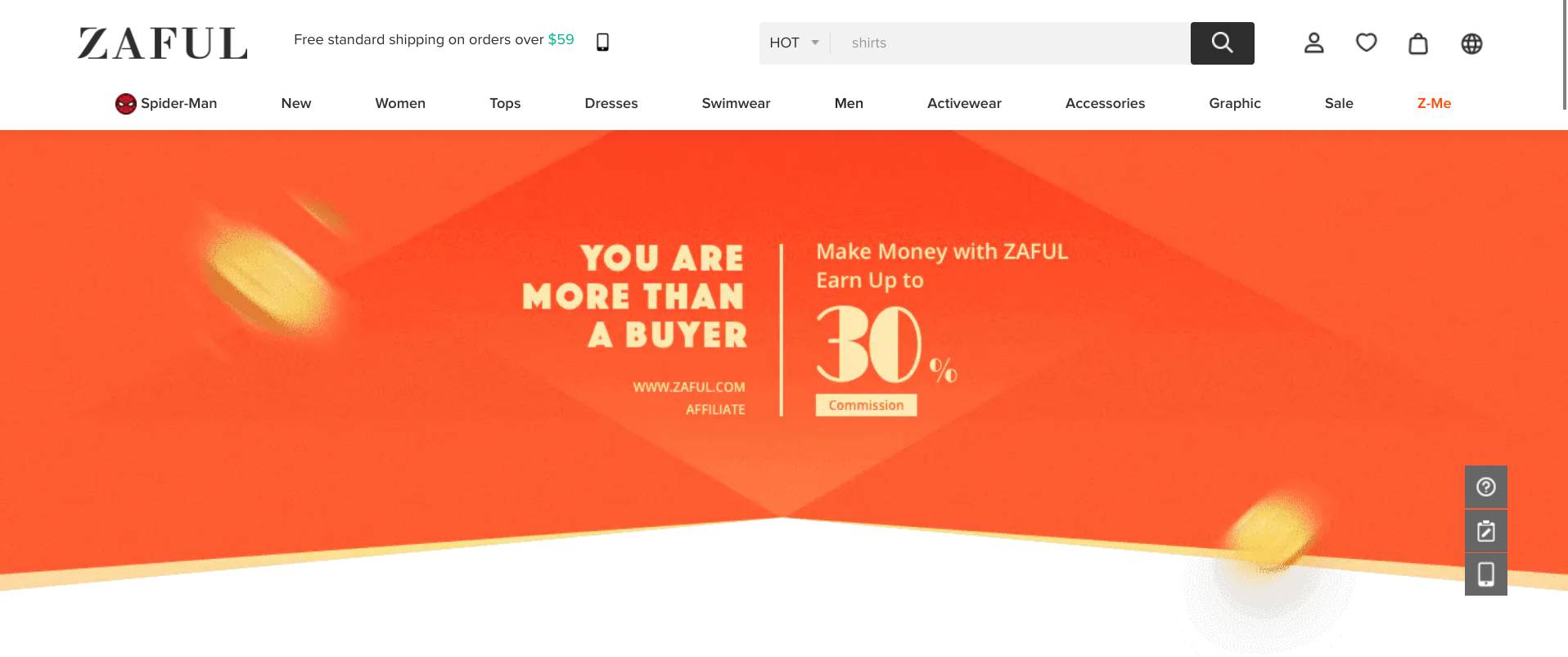 The Zaful fashion affiliate program is growing in popularity for its great fashion accessories and very generous payouts. With commission rates of 15% – 30%, Zaful offers one of the highest for fashion affiliates. Their links also have a cookie length of 60 days. That means your affiliate links can stay on your site for 60 days before expiring.
7. Newchic
Newchic offers its affiliates a very generous commission rate between 10% and 50% on every sale. At the time of this writing, all new affiliates get an 18% commission for the first month. Newchic also has a great free-product program and, like Zaful, they feature a cookie length of 60 days on their links.
8. J.McLaughlin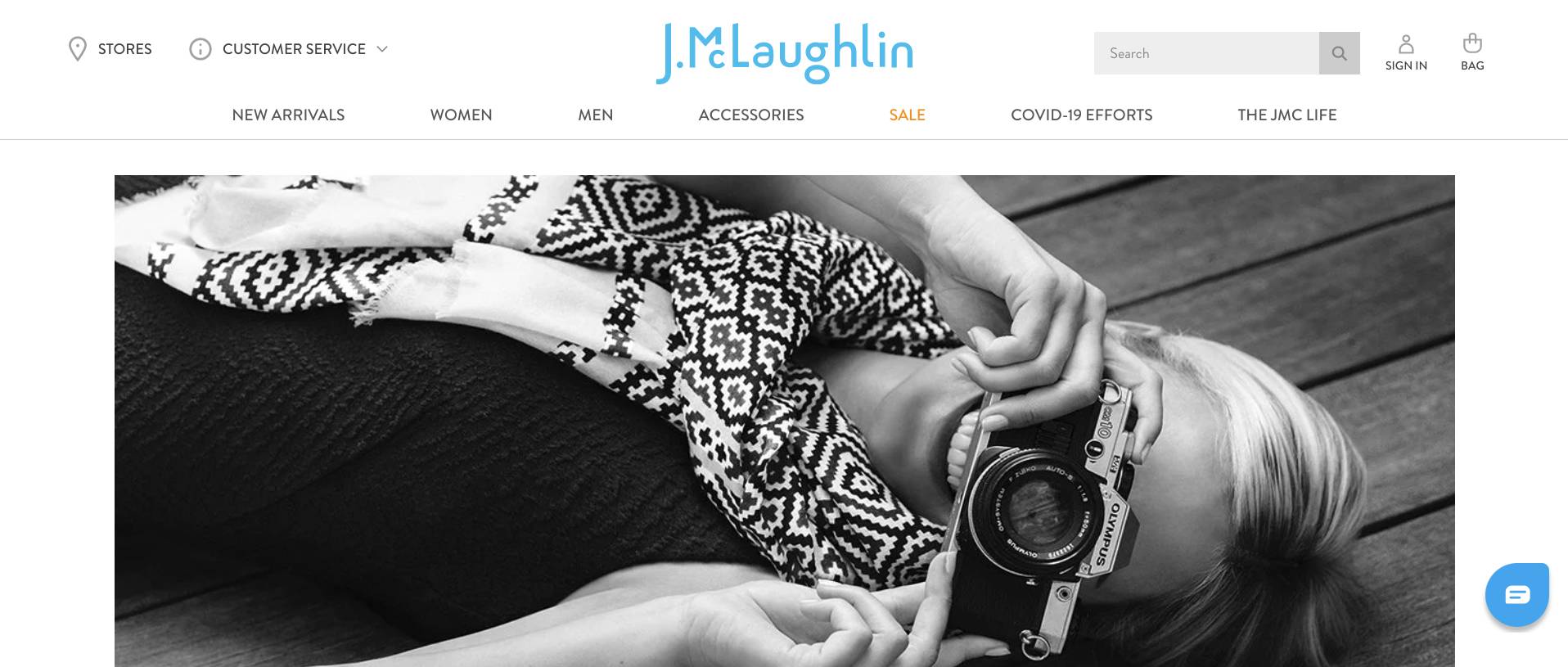 This fashion affiliate program pays a commission rate of 15% per sale, and its links have a cookie duration of 30 days. J.McLaughlin also has a user-friendly website with an affiliate program that is simple and easy to understand, making it a great choice for beginners.
9. ModCloth
Starting at 5%, ModCloth's commission rate is on the lower side of our list. However, the company offers a stellar affiliate program with lots of support. According to the website, affiliate applications are reviewed within 48 hours, and you can start earning as soon as your application is approved.
The Takeaway
There you have it, your list of nine fashion affiliate programs that pay high commissions. While some of them are pretty tough to join, don't let that stop you from trying. Fashion affiliate marketing can be very lucrative, and it's well worth the effort.
Do you know of any other high-paying fashion affiliate programs not mentioned on our list? Let us know in the comments section!
If you liked this article, be sure to follow us on Twitter, Instagram, Facebook, and LinkedIn! And don't forget to subscribe in the box below.