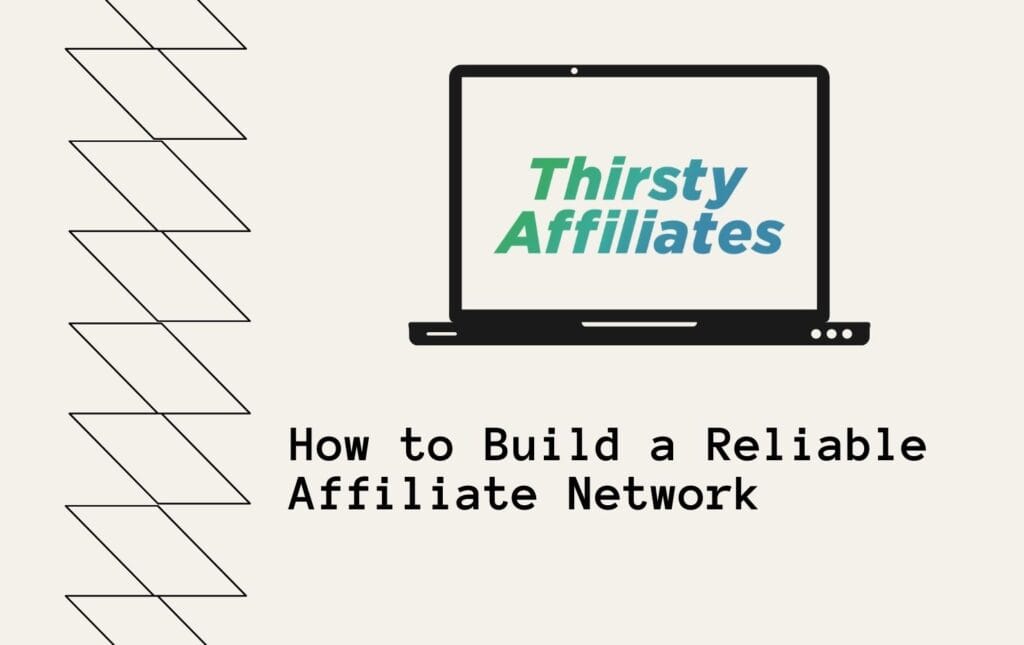 Effective marketing is one of the most crucial aspects of running any successful business, and reaching your target audience is a major piece of the puzzle. You can grow your audience by hiring a marketing firm or throwing tons of money into advertising, but this doesn't always pay off.
One of the most reliable and effective ways to reach a wider audience is to build an affiliate network. It's a low-cost, low-maintenance strategy that can provide benefits well into the future.
In this post, we'll look at what it takes to build a reliable affiliate network. We'll examine the best ways to attract the right affiliates, discuss how to seek them out on your own, and explain to maintain a productive relationship. Let's get started!
An Introduction to Affiliate Networks (And Why You Should Build One)

Affiliate marketing involves establishing a relationship between a brand and an individual (an affiliate) who can help generate sales in return for a commission. This strategy can work for many types and sizes of businesses, whether it's for traditional products or membership sites.
One of the most attractive benefits for business owners is that affiliate marketing is an inexpensive, low-risk strategy. You only need to pay affiliates once a sale has been made. An effective affiliate network will also give your business invaluable access to its most relevant audiences. The perfect affiliates will be authority figures in your industry who are followed and trusted by your potential customers.
There are existing affiliate networks that will act as an intermediary between businesses and affiliates. However, there are some key benefits to building your own network instead.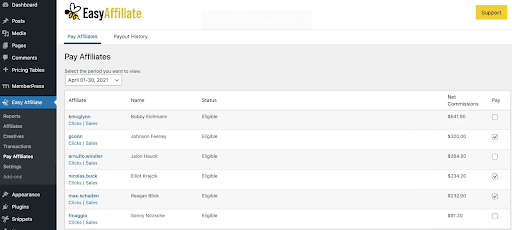 For example, you'll have greater control over your affiliate program if you create it yourself. This means you'll be able to build stronger relationships with your affiliates over time, and can earn higher profits by working directly with them.

How to Build a Reliable Affiliate Network (4 Tips)

Once you've created an established brand and have a quality product to sell, these tips can set you on the path to creating a rock-solid affiliate network.
1. Build a Robust Affiliate Program

To make the most of your affiliate program, you'll need to partner with effective affiliates. This requires building an attractive affiliate plan. For example, a program that clearly outlines commission rates and product information is more likely to appeal to affiliates than one that hides important information.
Setting fair commission rates is another important part of a quality affiliate program. To do this, you'll need to consider the standard rate in your industry and balance it with your budget. You can also consider offering bonuses or incentives to high-performing affiliates as a way to keep your base rates lower.
Organizing and maintaining a strong affiliate program is made much easier with tools like Easy Affiliate. This plugin can integrate payments, track commissions, perform fraud detection, and much more:
Another powerful tool you can use is our own ThirstyAffiliates, which is ideal for cloaking and managing affiliate links on your blog. It can also provide click-tracking, which is something that will prove especially useful as cookies are phased out.
Finally, a strong affiliate program is highly visible. The easier it is for potential affiliates to find information on your program, the more likely they are to get in touch. Easy-to-see links on your website and social media profiles are a great way to improve program visibility.
2. Seek Out Your Ideal Affiliates

Not all affiliates are created equal. You may have to go looking for the perfect partners with relevant audiences that can lend credibility to your brand. There are many ways to go about seeking affiliates, but you'll want to look for authorities in your field, whether they're product reviewers or any other type of content creator.
For example, a company selling workout supplements may want to seek out partners with fitness accounts on social media. This is exactly what supplement company 1st Phorm has done on Instagram. A search for #iam1stphorm on the platform will yield over two million posts by affiliates of the company.
The best affiliate accounts for this type of company are targeted directly at fitness enthusiasts, and some of them have hundreds of thousands of followers. The simple post below from a 1st Phorm affiliate will reach a massive audience: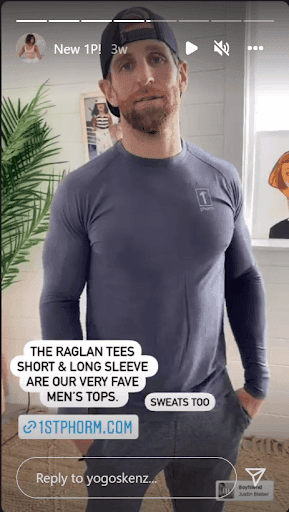 You can try searching for hashtags related to your industry, to see what kind of content is already out there and who you could work with.
In addition to searching for keywords on social media sites like Instagram and Twitter, searching forums related to your industry is a good tactic. There are online communities for just about everything, and this can work to your advantage.
3. Simplify Your Affiliate Marketing Process

The easier it is to be an affiliate of your brand, the more affiliates will be inclined to continue promoting your product in the future. This also makes things easier on your end: relationships with long-term affiliates mean less time spent finding new partners.
One way to streamline your affiliate marketing process is to provide creative and promotional material. This can be in the form of tutorials, graphics, hashtags, pre-written posts, or anything else that is informative, attractive, and easily shareable.
Another way to simplify the process for your affiliates is to provide them with shortened affiliate links. You can see how Amazon uses shortened links at the bottom of this YouTube video description:
Shortened links are much easier for affiliates to share than long, messy URLs, and they're easier for brands to manage as well. A tool like Pretty Links can shorten links, as well perform a range of other helpful tasks.
4. Establish Clear Communication

It's important to set clear expectations for your affiliate network, and maintain regular communication if you're to get the most out of your marketing partners. Presenting clear marketing guidelines is a great way to start off on the right foot.
If there is anything prohibited in the promotion of your products, like certain keywords or claims, you'll want to make this clear right away. It's also good practice to notify your affiliates of any changes to products, promotions, or marketing strategies.
One of the best ways to stay in touch with affiliates is simply by using email. It's a tried-and-true channel of communication that virtually everyone has access to, meaning you can centralize your communications.
Conclusion
A reliable affiliate network is a powerful force. It has the potential to increase your audience and grow your brand, and it costs very little to set up. For any business interested in staying competitive without spending a fortune, setting up an affiliate network is a must.
To recap, let's take another look at the ways you can build a reliable affiliate network:
Build a robust affiliate program to interest the right types of affiliates for your business.
Seek out affiliates with relevant audiences that will add credibility to your brand.
Simplify the process to retain high-quality affiliates and boost their performance.
Establish clear communication and expectations to ensure a long lasting, positive relationship.
Do you have any questions about building an affiliate network? Let us know in the comments section below!
If you liked this post, be sure to follow us on Twitter, Instagram, Facebook, Pinterest, and LinkedIn! And don't forget to subscribe in the box below.