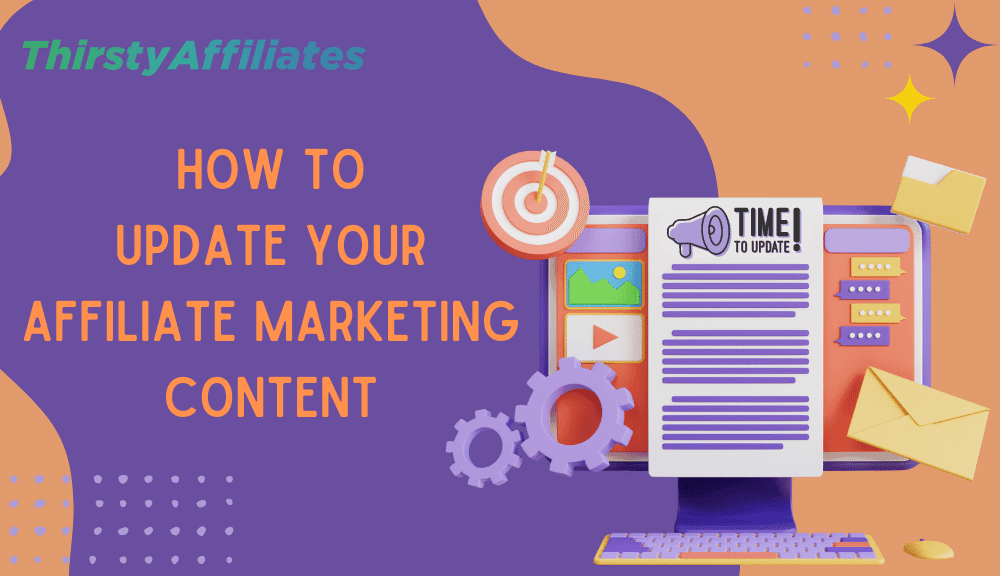 For affiliate marketers, publishing quality content on a consistent basis is a must. However, the more you do it, the harder it is to come up with new topic ideas.
What do you do when your well of creativity seems to be running dry?
An effective strategy is to revisit and repurpose old content. Updates give you the chance to refresh previously published material in new and improved ways. Meanwhile, you'll also produce a steady stream of relevant content for your site with minimal time and effort.
In this article, we'll discuss the benefits of repurposing and upgrading your affiliate marketing content. Then, we'll walk you through the 5 steps it takes to do so. Let's get started!
The Benefits of Updating Your Marketing Content
Keeping your affiliate marketing content updated and relevant is essential for driving conversions. For starters, it gives you a chance to check in on old posts and revise them to include new information. Given how quickly technology and trends change these days, it's not uncommon for websites to become outdated.
Repurposing old content can boost your site's search engine optimization (SEO) as well. Google prefers content that is fresh. Plus, having multiple related pieces shows your authority on the subject they cover. This tells both visitors and crawlers that your site is relevant to that topic.
Updates are also a smart way to capitalize on high-performing content. If you have a very popular blog post, it stands to reason that your readers would be interested in more information on the topic it covers. You can expand that article into an eBook to sell on your site.
Put simply, upgrading and repurposing content is a way to breathe new life into work you've already done. In addition to the previous example, there are many other ways you can go about this. You might supplement written content with video tutorials, for instance.
You can also create infographics, downloadable worksheets, or even free samples. Changing the format adds variety to your content. If you choose to charge for access to your upgrades, they can also provide a nice little revenue boost.
Repurposing and upgrading content is a creative way to keep your marketing strategies fresh and relevant. Plus, since you don't have to put in as much effort brainstorming new ideas, it tends to be less time-consuming than creating pieces from scratch.
How to Update Affiliate Marketing Content (In 5 Steps)
If you're new to content updates, don't worry. We'll walk you through the 5 simple steps you can take to repurpose a piece of affiliate marketing content.
Step 1: Identify a High-Converting Piece
The first step is identifying content worth resurfacing. In order to make the most of this process, you'll want to focus on pieces that have proven track records.
To do this, it's best to make a list of some of your best-performing posts or other content. One method for doing so is using a tool such as BuzzSumo:

Simply type your domain name in the search bar. BuzzSumo will then produce a list of top-performing articles based on backlinks and social network engagement.
Another option is to implement user behavior tracking tools such as Google Analytics. This platform enables you to gain insight into posts with strong metrics such as inbound links, traffic, and session length.
To further narrow down the selection, you may want to consider timely or trending topics. Public interest ebbs and flows, so a subject you wrote about three years ago may suddenly become popular again.
Step 2: Choose a New Format
As we mentioned, there are a variety of formats you can use to upgrade your marketing content. Some popular options include:
Video tutorials
Downloadable checklists
Worksheets
E-books
Infographics
Case studies
The new format you choose will likely depend on what makes the most sense for the old content. For example, if you have a series of informative blog posts, you may be able to combine them into an effective eBook.
On the other hand, a popular how-to post may work better as a video tutorial series. Articles with lots of statistics and detailed data translate well into visually interesting, easy-to-read infographics.
You'll also want to consider your marketing goals. If you're trying to build out your email list, for instance, you may benefit from offering free downloadable worksheets to new subscribers.
Another factor to consider is whether there are any formats your affiliate site is currently lacking. Perhaps you want to incorporate more visual content, in which case an infographic or video may be best.
Step 3: Create Your Upgraded Content
Once you've decided what your upgraded piece will be about and what form it will take, you can start creating it. This process will obviously vary from case to case, as producing a video is very different from writing an e-book.
However, there are a few tips that apply across the board. As a general rule of thumb, make sure to:
Optimize your content for SEO
Add your affiliate links
Use high-quality graphics and imagery
To create new graphics for upgraded content, you might consider a tool such as Canva: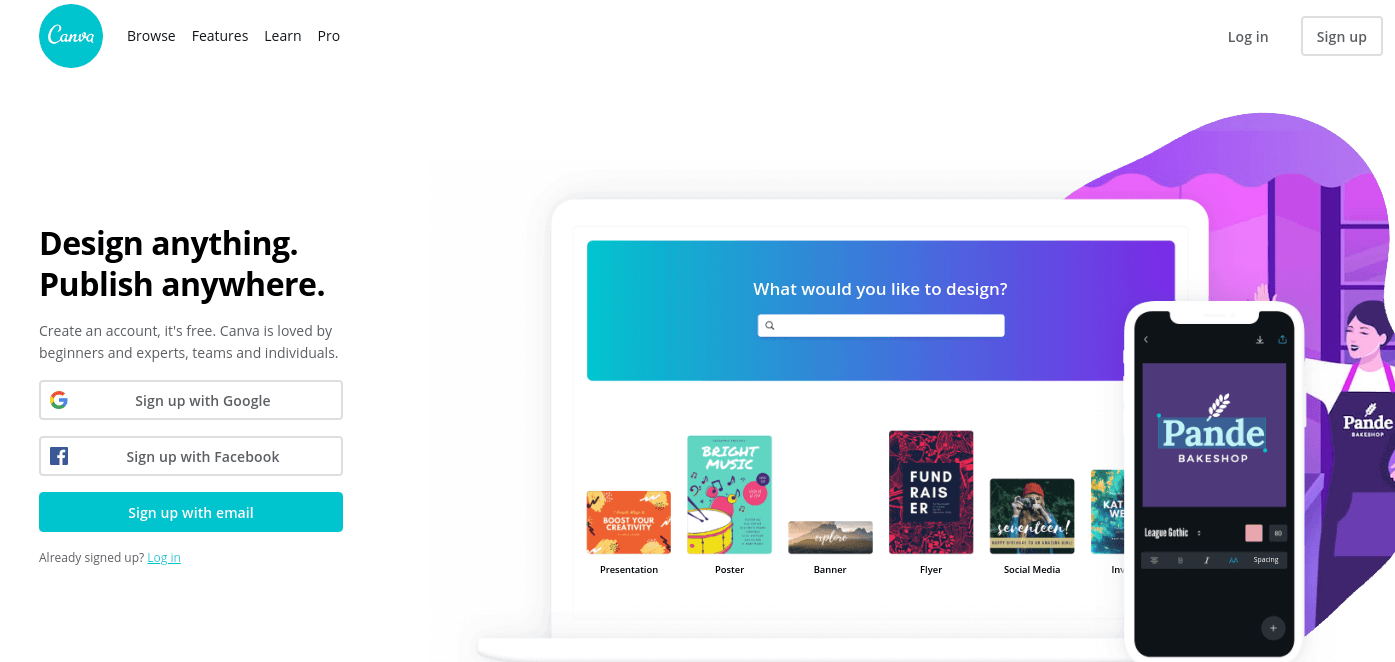 This platform is free and easy to use. It includes templates for a variety of purposes, including infographics, eBook covers, and worksheets. Plus, you can create and save your own templates to make upgrading marketing content in the future quicker and easier.
Step 4: Add Your New Resource to Your Site
There are a variety of ways to add upgraded content to your site. You might create a whole new category for eBooks or videos, for example. Alternatively, you may want to incorporate them into relevant existing posts: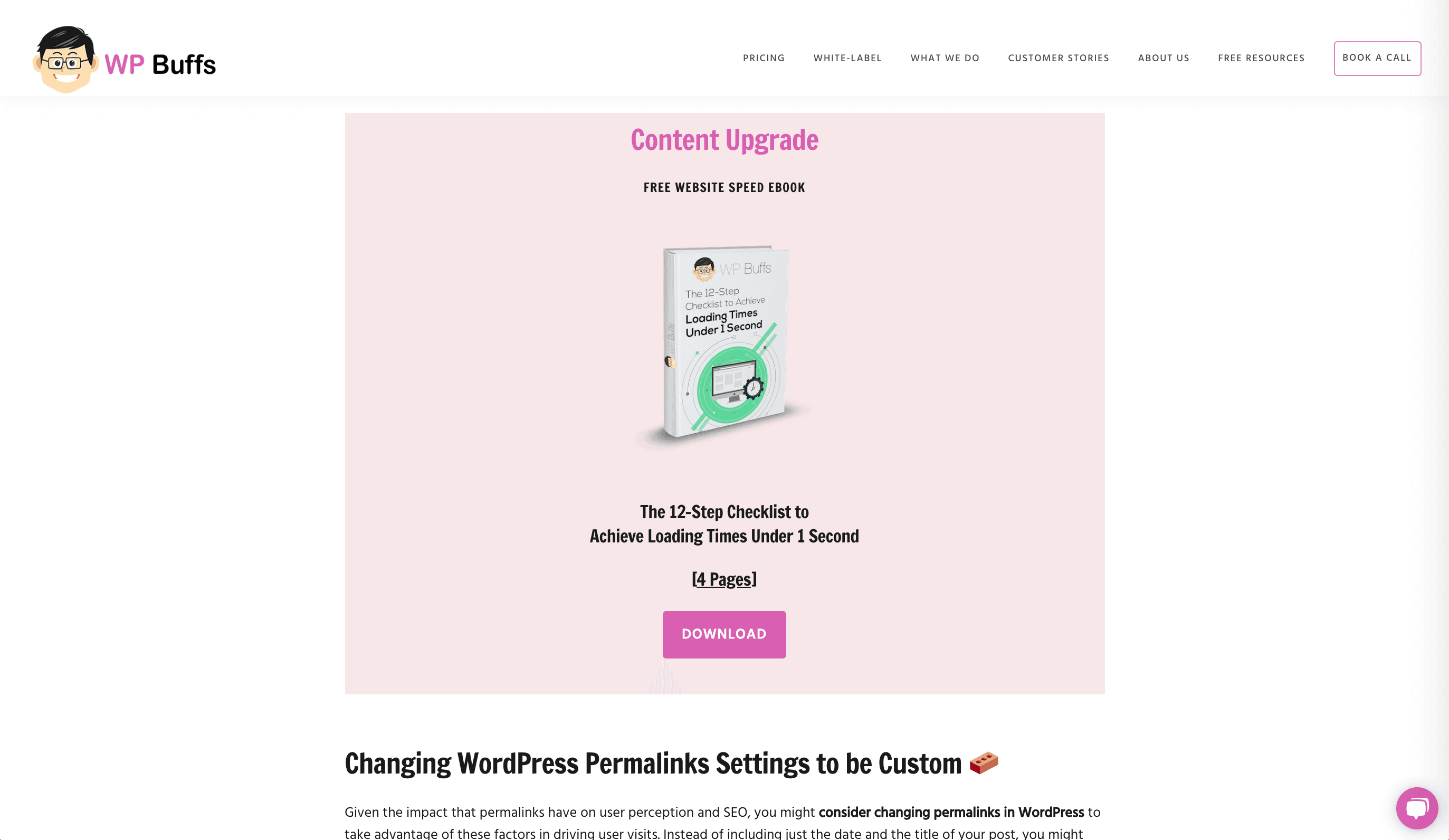 In some cases, it may make sense to add an editor's note explaining that the original post was recently updated. That way, your current users will know there's new information they may want to check out.
Printable or downloadable content – including worksheets and checklists – can also be shared using a pop-up: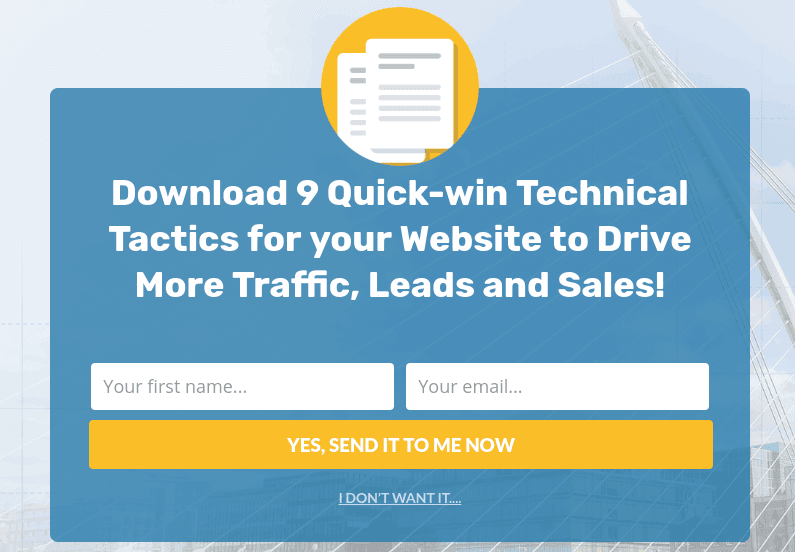 After you add the resource to your site, develop a plan for promoting it. An effective place to start is announcing it on your social networks and to your current email list.
Step 5: Track Your Upgrade's Performance
As with any piece of marketing content, it's important to track the performance of your new updates. The methods we've described for monitoring social media engagement and user behavior with BuzzSumo and Google Analytics can be effective here, too.
You can also use ThirstyAffiliates Reports: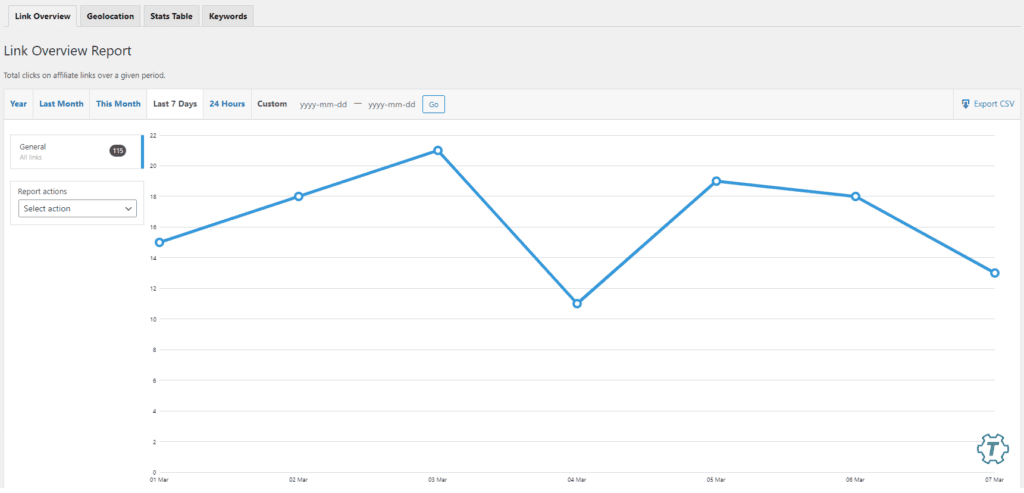 Our plugin enables you to track your affiliate content promotions directly from your WordPress dashboard. This can help you visualize which promotions are resonating with your audience so you can fine-tune your strategy moving forward.
Conclusion
Coming up with new affiliate marketing content ideas can be difficult, especially if you're doing it on a consistent basis. However, there's no need to let your previously published material sit in the archives of your website collecting dust.
As we discussed in this article, there are 5 steps you can take to upgrade a piece of affiliate marketing content:
Identify a high-converting piece.
Choose a new format.
Create your upgraded content.
Add the new resource to your affiliate site.
With ThirstyAffiliates, track your upgrade's performance.
Do you have any questions about updating your marketing content? Let us know in the comments section below!
If you liked this post, be sure to follow us on Twitter, Instagram, Facebook, Pinterest, and LinkedIn! And don't forget to subscribe to our newsletter!