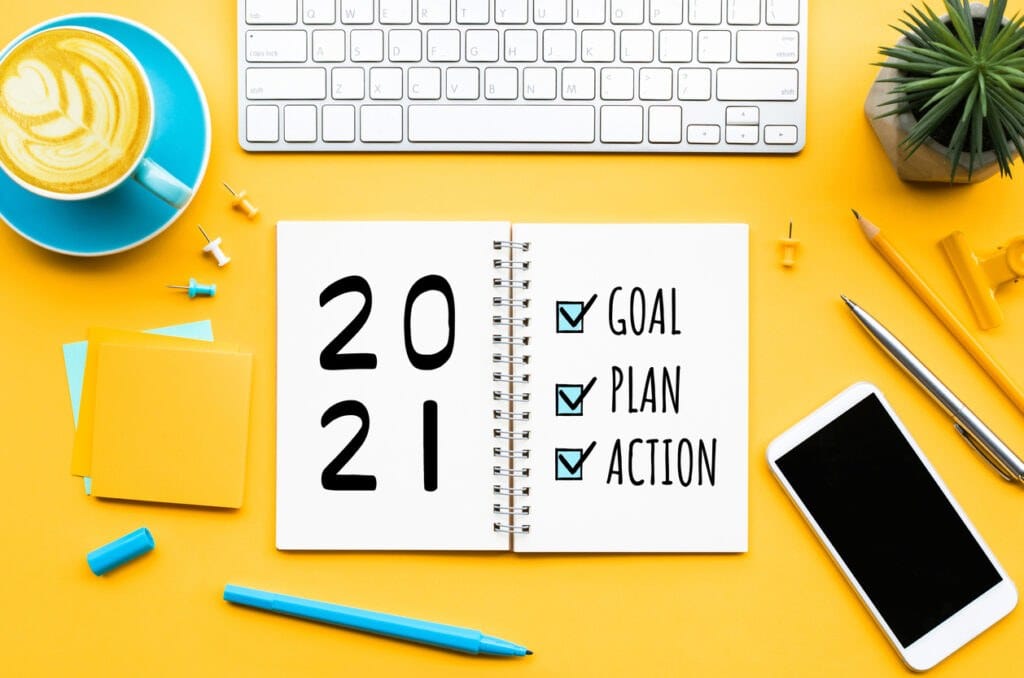 The global pandemic has changed every aspect of our lives – and affiliate marketers aren't immune. If you don't update your strategy for these unique times, your business may struggle to thrive in 2021.
Even if you have successful techniques in place that have worked in the past, it's worth re-evaluating given the new circumstances and trends.
The current economic climate may be challenging, but there are opportunities for savvy affiliate marketers. By keeping up with the latest trends and giving consumers exactly what they need, you should be able to grow your affiliate marketing business in 2021 and beyond.
In this article, we'll explore three types of affiliate marketing that tend to resonate with consumers. Along the way, we'll share advice on how to give your affiliate marketing activities the best chance of success, even in these challenging times. Let's get started!
Why Affiliate Marketing Trends Matter for 2021
Consumer expectations change over time. Giving your audience exactly what they want has always been vital for driving conversions and maximizing your affiliate marketing revenue. However, the COVID-19 pandemic has triggered a huge shift in online shopping habits.
While the future is uncertain, it seems likely that the pandemic will continue to affect change throughout 2021. In an unpredictable and rapidly evolving environment, it's vital that you adapt your offerings to suit the latest online shopping trends. This will put you in a strong position to drive conversions and generate revenue.
The ongoing COVID-19 pandemic also means that more people are shopping online than ever before. In June 2020, global retail e-commerce traffic stood at 22 billion monthly visits, and total digital holiday sales reached a record $270 billion globally.
There is evidence to suggest that this surge in online shopping will continue throughout 2021 and beyond. According to research by the United Nations Conference on Trade and Development (UNCTAD), 53% of consumers expect to shop more often online in the post-pandemic world.
As an affiliate marketer, you have the opportunity to connect with a huge potential audience. By delivering exactly what consumers want, you'll be in a strong position to drive conversions and boost your affiliate income.
3 New Types of Affiliate Marketing to Try in 2021
With more people shopping online than ever before, affiliate marketers are strategically placed to capitalize on these new purchasing habits. However, not all affiliate marketing strategies are created equally.
To help you turn this uptick in online shopping into revenue, here are three types of affiliate marketing to consider trying in 2021.
1. Major Authority and Mini Product Review Sites
With more customers turning to online shopping, we're seeing an increase in the number of people researching products online before making purchases. According to a study, 33% of consumers report checking reviews more frequently than they did prior to the pandemic. As such, we predict that affiliate review sites will attract a healthy amount of traffic throughout 2021.
Affiliate review sites can generally be divided into two categories. You might create a major authority site that reviews products in a broadly defined category, such as technology.
For example, The Verge reviews everything from gaming mice, to MacBooks, iPhones, and other smart gadgets: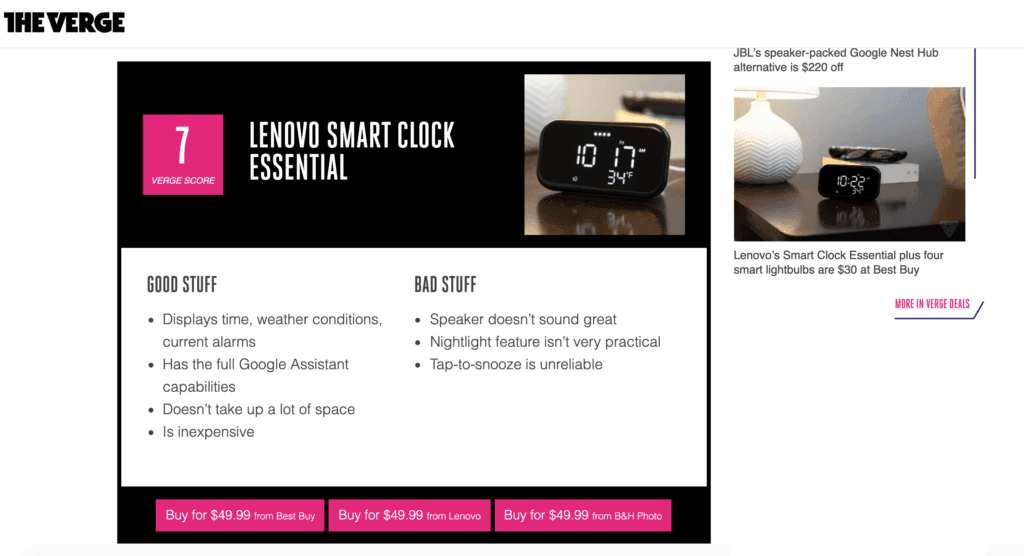 Alternatively, you might create a mini product review site that focuses on a specific product or category. Hello Subscription is a mini review site dedicated to reviewing subscription boxes:
When writing your content, it may help to insert relevant affiliate links automatically. By registering your links with ThirstyAffiliates, you can auto link keywords. When you use the specified terms in your reviews, ThirstyAffiliates will insert the associated affiliate links automatically: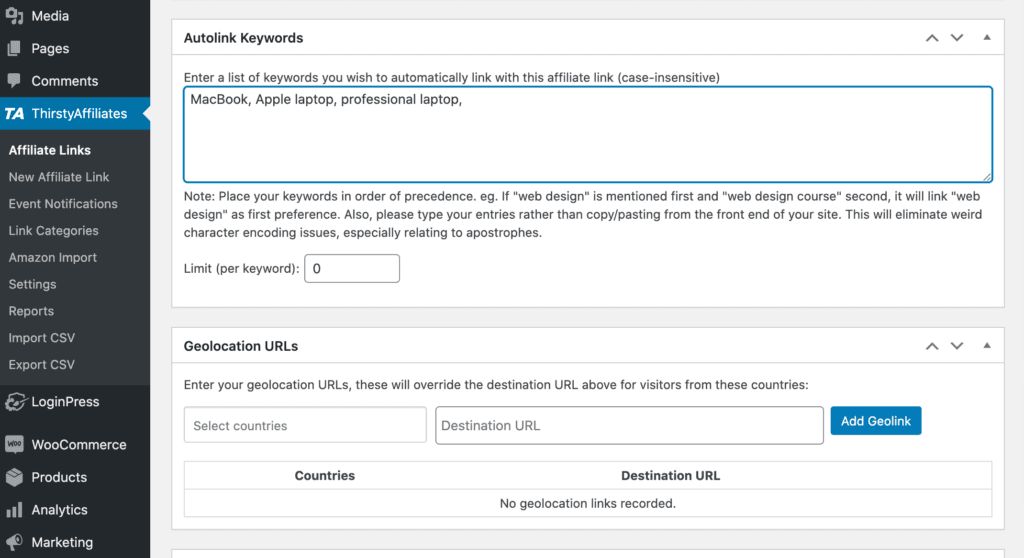 By using the autolink feature, you can ensure your reviews feature relevant affiliate links. This can help you take advantage of every opportunity to drive conversions and maximize your revenue.
2. Email Affiliate Marketing
If you have an email subscriber list, you may want to consider affiliate email marketing. This involves including affiliate links in your email communications.
This can be a powerful way to drive conversions. Unlike other forms of marketing, emails remain in recipients' inboxes until they perform some action, such as opening or deleting the email. This increases the chances of customers encountering your affiliate links and clicking on them.
Restrictions surrounding socializing and travel mean that many people have embraced digital communication as a way to remain connected with friends and family. Tools such as Slack and Zoom may have dominated the headlines throughout 2020, but there's evidence to suggest that email also saw an uptick in popularity.
Email marketing specialists at Campaign Monitor found that more people were opening emails during the pandemic than ever before. With social restrictions still in place, we predict that email will continue to be a lucrative channel for affiliate marketers in 2021.
However, we recommend approaching this trend with caution. Email is a direct form of communication, and can therefore feel more intrusive than other techniques. If you promote your affiliate links too heavily, you might come across as a spammer.
Additionally, security-conscious consumers may be wary of clicking on links embedded in emails. To make matters worse, affiliate links often contain tracking codes, which can make them look unfamiliar, and potentially even suspicious.
If you pursue affiliate email marketing, you may want to consider cloaking your affiliate links:

You can use ThirstyAffiliates to replace unfamiliar, complex URLs with shorter, cleaner alternatives. When clicked, these links will redirect customers to the merchant's website and apply the necessary tracking information so you receive your due commissions.
3. Price Comparison Websites and Comparison Shopping Engines (CSEs)
Comparison shopping engines (CSEs) are websites where customers can compare products from multiple online retailers side by side. Sometimes referred to as price comparison websites, your typical CSE has all the information customers need to make informed purchasing decisions:
Consumers typically visit CSEs to find the best deal on products they've already decided to purchase, so they often have high conversion rates.
More people are shopping online than ever before, but shoppers are also eager for bargains. The COVID-19 pandemic has placed many people under increased financial pressure.
We predict that consumers will increasingly turn to shop comparison services in order to find the best possible deals. With a huge potential audience working on a potentially-reduced budget, CSEs are shaping up to be a big affiliate marketing trend for 2021.
Conclusion
Running a successful affiliate marketing business in 2021 is going to present some unique challenges. However, as more consumers turn to online shopping, you also have the opportunity to connect with a huge audience.
If you're looking to start a successful affiliate marketing business in 2021, we recommend focusing on the following areas:
Major authority and mini product review sites.
Email affiliate marketing.
Price comparison websites and CSEs.
Do you have any questions about launching an affiliate marketing business in 2021? Let's go over them in the comments section below!