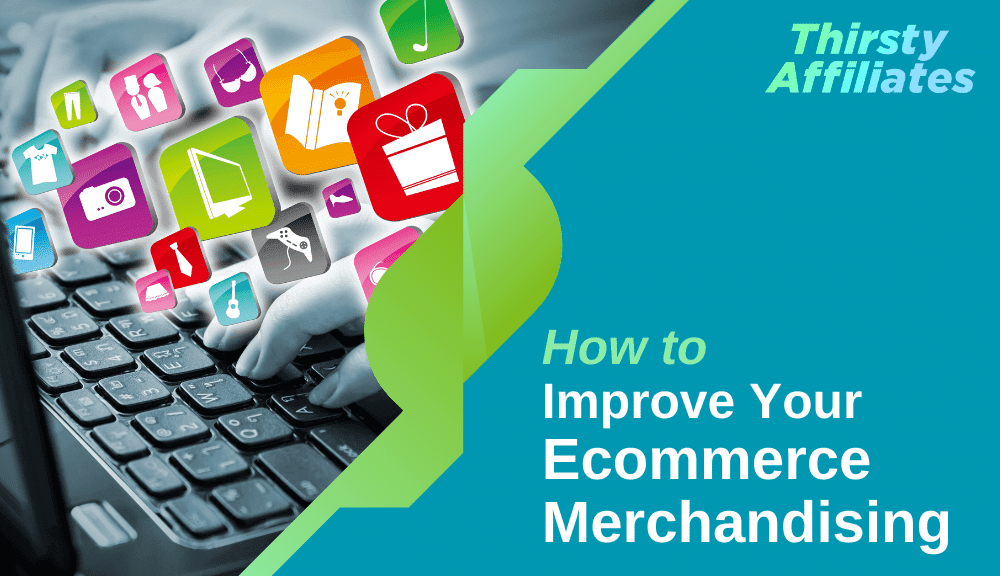 In a retail store, customers can browse racks of products, evaluating their appearance and materials. However, online shoppers don't have this luxury. Unlike in a physical store, customers can't touch or feel the products they're interested in, making it harder for affiliate marketers to convince them to make a purchase.
This is where ecommerce merchandising comes in.
There are several ways to enhance your ecommerce merchandising strategy, such as establishing a consistent visual brand and creating an online shopping experience that's fast, mobile-friendly, and easy to navigate.
In this blog, we'll explore what ecommerce merchandising is and why it is crucial for your success as an affiliate marketer. We'll also provide you with 4 practical ways to improve your ecommerce merchandising strategy and increase your sales. Let's get started!
An Introduction to Ecommerce Merchandising
Traditional brick-and-mortar retail stores rely on visual merchandising. When a customer walks into the store, they can physically see, touch, and experience the products. However, online stores can't market their products in the same way.
Ecommerce merchandising is the method used to sell virtual products on a website. How you present your products can make or break a sale, as it can either entice an online visitor to add items to their cart or prompt them to leave the page. Hence, having an effective ecommerce merchandising strategy is vital in converting visitors into customers.
Here are some key areas of ecommerce merchandising:
Brand Visuals: Online stores should have a consistent brand identity that is recognizable and memorable.
User Experience (UX) and User Interface (UI): An ecommerce site should have a high-quality design that is easy to navigate.
Personalization: You can recommend specific products to customers based on their search history.
As you can see, marketing strategies are very different for online stores. Customers cannot experience the products first-hand, but there are ways to optimize the virtual shopping experience.
4 Ways to Improve Ecommerce Merchandising
If you're an affiliate marketer, it's important to optimize your ecommerce merchandising strategies. Otherwise, visitors may not want to buy products through your website.
To help you get started, here are 4 methods to improve ecommerce merchandising!
1. Improve Your Brand Visuals
As we mentioned earlier, ecommerce merchandising is about brand identity. Since customers can't visit your store in person, you'll have to sell products visually.
When you're building your affiliate website, it's important to stay consistent. Before users purchase your products, they'll want to know about you and your expertise.
For example, Abby Organizes is an affiliate website that promotes home decor and organization tips. Using soft pastels and lots of white space, the web design perfectly displays a consistent brand:
As an affiliate, you'll include affiliate products throughout your blog posts. To ensure visitors buy them, you'll need to feature high-quality images and videos of the main features:
This will properly advertise affiliate products, even though online customers can't experience them. By showcasing the item with great visuals, you'll likely gain higher conversions.
2. Optimize Your Site for Mobile Devices
Statistics show that 90% of Americans between the ages of 18 to 49 use their mobile devices to make online purchases. Therefore, if your affiliate website is not optimized for mobile use, it's extremely likely that you're missing out on a ton of conversions.
When visitors come to your site, they expect fast and responsive pages. Slow loading times could result in them leaving for your competitors. This can lead to a high bounce rate.
In fact, studies have shown that a mere increase in page load time from 1 second to 3 seconds can result in a 32% increase in bounce rates.
Heavy images often lead to poor page speed. To make your affiliate website faster, we'd recommend installing a plugin like TinyPNG. This tool will automatically compress images as you upload them:

Alternatively, your website could have bulky scripts that negatively impact performance. Instead of trying to optimize your code manually, you can install Autoptimize. With this plugin, you'll minify CSS and JavaScript so that your site is lightweight and fast:

When you focus on mobile-friendliness, you can keep potential customers on your site. Then, you'll be able to promote your affiliate products and gain more sales.
3. Learn from Analytics
To make sure you're promoting the right products to your visitors, it's important to understand their needs. You can achieve this thanks to web analytics. Once you collect information about your target audience, you'll be able to improve your ecommerce merchandising techniques.
Google Analytics is a powerful tool for website analytics. After you create an account and register your website, you can see your audience demographics. This will give you data about your visitors' location, gender, age, and main interests:
Under Engagement, you can analyze which of your posts is the most popular. Then, be sure to check how many of your visitors purchased affiliate products: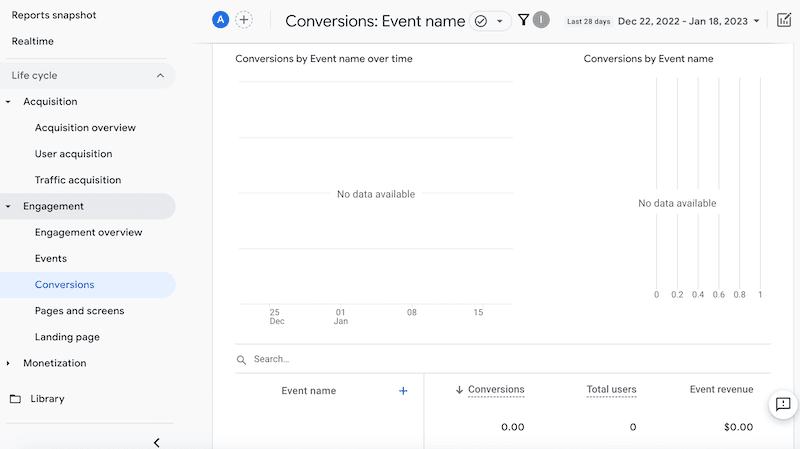 Knowing this information can help you find what content your audience is most interested in. This can help you start promoting high-yield products.
Additionally, if you use a WordPress plugin like ThirstyAffiliates, you can create unique affiliate campaigns with categories. Then, you can track them to see how they perform. Using this data, you'll be able to further hone in on the best affiliate products for your business.
4. Improve Your Navigation
Lastly, your website should be easy to navigate. If new visitors are unable to find the content they need, they'll quickly leave. To encourage repeat visits and sales, you'll want to improve your navigation.
For affiliate bloggers, you might be tempted to list all your posts on one blog page. If you have many published articles, however, this may make it difficult to find specific product reviews. In this case, consider adding different categories to your menu:
It can also be helpful to include a search bar. In the WordPress Site Editor, you can add this feature with a search block:
Then, be sure to view your website on different devices. If it easily adapts to different screens without cutting off certain features, visitors will be able to easily find and buy your affiliate products. This can improve your ecommerce merchandising!
Conclusion
Compared to a retail store, ecommerce can be much more daunting. In order to sell your affiliate products, you'll need to focus on ecommerce merchandising. This will improve the way you display items on your website and, as a result, increase sales.
To review, here are some ways to improve ecommerce merchandising:
Improve your brand visuals.
Optimize your site for mobile devices using TinyPNG and Autoptimize.
Learn from analytics, using Google Analytics and ThirstyAffiliates.
Improve your navigation.
Do you have any questions about how to improve your ecommerce merchandising strategy? Ask us in the comments section!
If you liked this post, be sure to follow us on Twitter, Instagram, Facebook, Pinterest, and LinkedIn! And don't forget to subscribe in the box below.