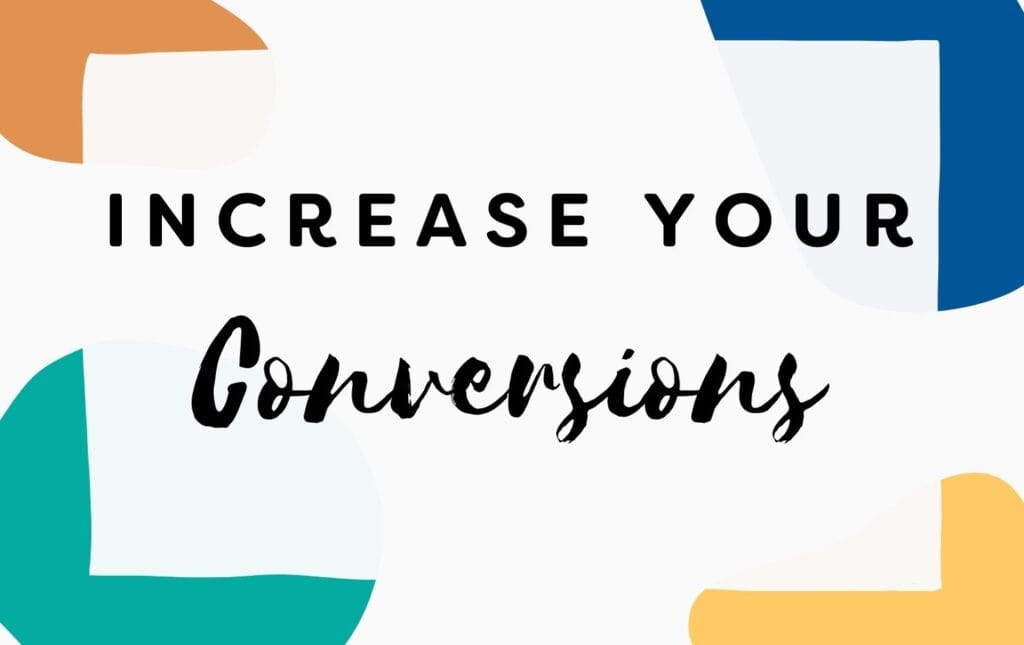 Many people refer to affiliate marketing as passive income. However, with evidence indicating that affiliates earn from $35,000-73,000, you'll want to actively increase your affiliate link conversions – rather than stand idly by.
Fortunately, many tools and tricks can improve your Click-Through Rates (CTRs). You can increase your profits and perhaps even generate a full-time income by approaching affiliate marketing as a business rather than a passive revenue stream.
In this post, we'll discuss four ways to increase your affiliate link conversions. Along the way, we'll recommend some tools and plugins that can skyrocket your CTRs. Let's get started!
1. Invest in Your Website's Performance
If you're going to earn a cut of 2022's predicted $8.2 billion affiliate marketing spending, then it's vital you get the fundamentals right. This process involves fine-tuning your affiliate site's performance.
Evidence suggests that 40 percent of people will abandon a site that takes longer than three seconds to load. If your website is laggy, potential customers are unlikely to stick around long enough to see your affiliate URLs.
With over 50 percent of website traffic originating from organic search, your search engine rankings also significantly impact your total conversions. For instance, Google has used speed as a page ranking signal for years.
However, with the recent launch of Google's Core Web Vitals, your site's performance now has an even bigger impact on where your content appears in the search results:

You can test your site's performance using free tools such as Google PageSpeed Insights (PSI), Pingdom by SolarWinds, or the GTmetrix tool. By establishing this performance baseline, you can see the impact of various optimization efforts on your website: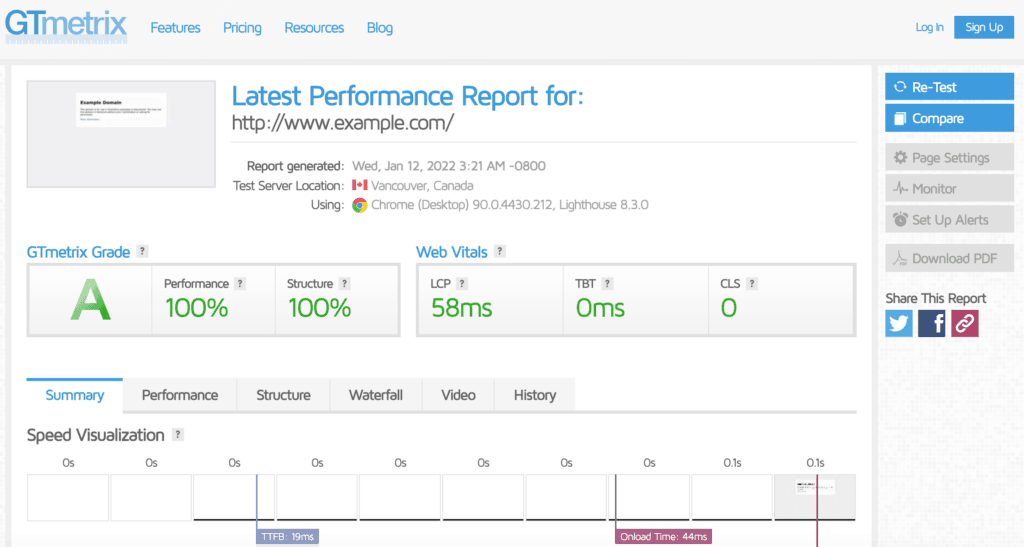 There are multiple ways to boost your site's performance. These include using a caching plugin and database optimization tool such as WP-Optimize: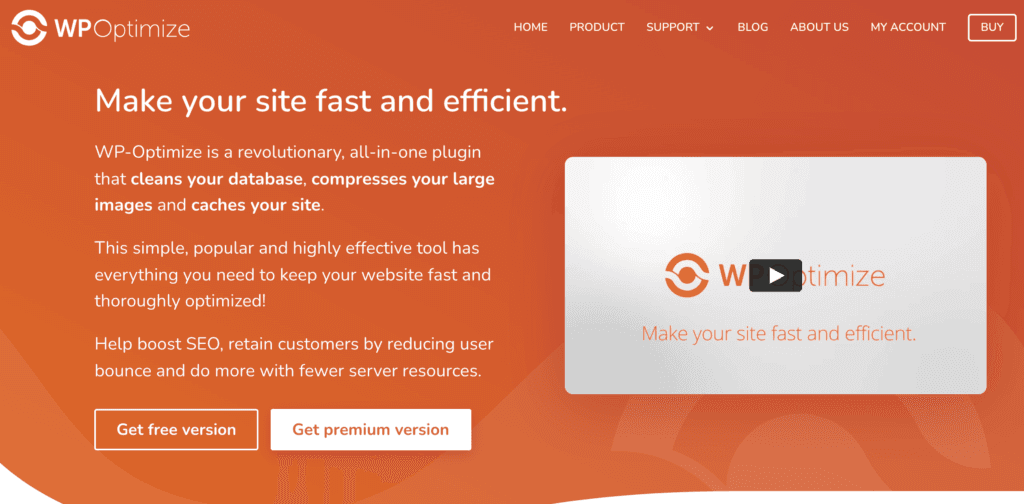 If your site features a large number of images, it's also smart to optimize these graphics. Here, you can use TinyPNG, which is available as both an online service and a WordPress plugin:

A Content Delivery Network (CDN) can also serve your website from the server that's physically located closest to your visitors. This setup can reduce your page load times. There are many options on the market, but we recommend Jetpack CDN for its simple one-click setup and installation.
2. Create Valuable Content
By regularly publishing genuinely helpful and valuable content, you can convince people to keep returning to your site. It gives you many opportunities to convert one-time visitors into loyal affiliate customers.
If someone enjoys one of your posts, they'll be more likely to check out multiple pages in a single session. This exploration can increase the number of affiliate links they encounter, which may benefit your CTRs.
You can also design your content to encourage clicks. This process may involve publishing detailed product reviews, walkthroughs, 'best of' posts, or tips relating to your affiliate products.
By educating your visitors about the items you're promoting, you can encourage them to take the plunge and make purchases: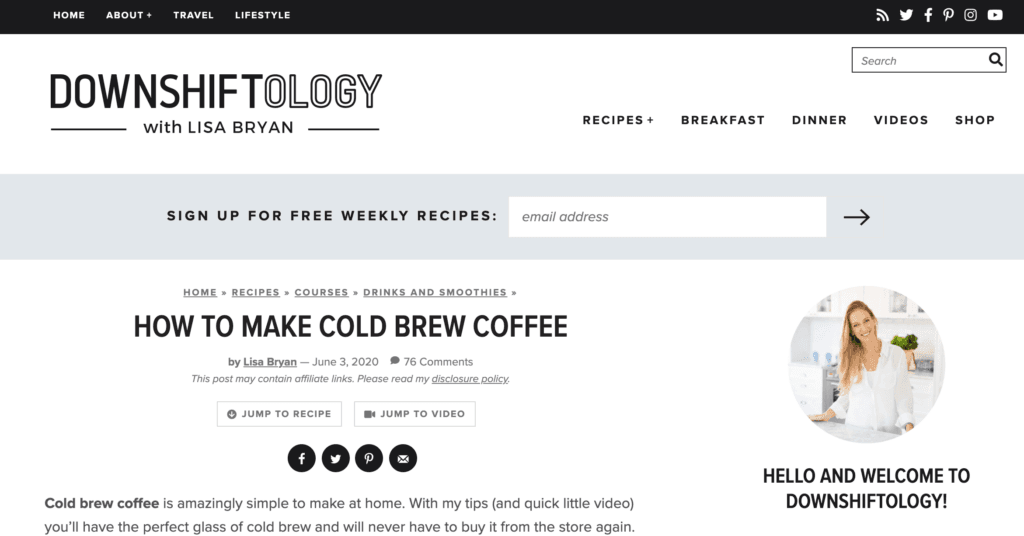 For the best results, we recommend supplementing these promotional posts with content that doesn't entirely revolve around your affiliate links. Many blogs publish listicles that recommend several products. To avoid a hard-sell, these lists often feature a mix of third-party products, plus the occasional affiliate item:
It's also wise to create content that provides value to your entire audience, including anyone who chooses not to purchase your affiliate products.
For example, let's imagine you've partnered with a pet care company. In this scenario, you might publish a "How To Care For Your Pets in Winter" blog packed with helpful advice. You can then use affiliate URLs in related keywords without explicitly mentioning your partner products.
3. Feature Affiliate Links Throughout Your Content
Every piece of content is an opportunity to include affiliate URLs. Chances are, you already have a list of phrases that link to your partner products.
While you're writing articles or copy, it's wise to keep linking opportunities in mind. However, after working on the same post for hours or even days, it's easy to overlook these possibilities due to your familiarity with the content.
In addition, you may already have a back catalog of content that you could monetize with affiliate links. However, reviewing all of your past posts is often a time-consuming and frustrating process.
Fortunately, some tools can automatically embed affiliate links in relevant keywords and phrases. Using our ThirstyAffiliates plugin, you can add all of your affiliate URLs to the same dashboard:
You can then automatically link specific keywords with affiliate URLs. To avoid spamming your readers, you can even specify a maximum number of links per keyword:

ThirstyAffiliates will then scan your content, identify your chosen keyword, and turn it into an affiliate link. This process ensures you're capitalizing on every opportunity to include a relevant URL and potentially boost your conversions.
4. Create Shorter, More Shareable Links
Your typical affiliate URL is long, complex, and contains an obvious tracking code. Security-conscious internet users may spot this strange-looking link and misidentify it as spam. Other people might find the tracking code offputting, as online privacy continues to be a hot topic. All of these scenarios can be disastrous for your affiliate link conversions.
To encourage click-throughs, you may want to use a link cloaking plugin. ThirstyAffiliates can replace unsightly affiliate URLs with shorter, neater alternatives.
By shortening these links, you also make them easier to share. This is ideal if you post your links directly to social platforms, such as Twitter.
Video-sharing platforms such as YouTube also provide opportunities for affiliate marketers. With internet users watching 12.2 billion minutes of video in 2020 alone, it's no surprise that we're seeing more affiliate URLs in video description boxes: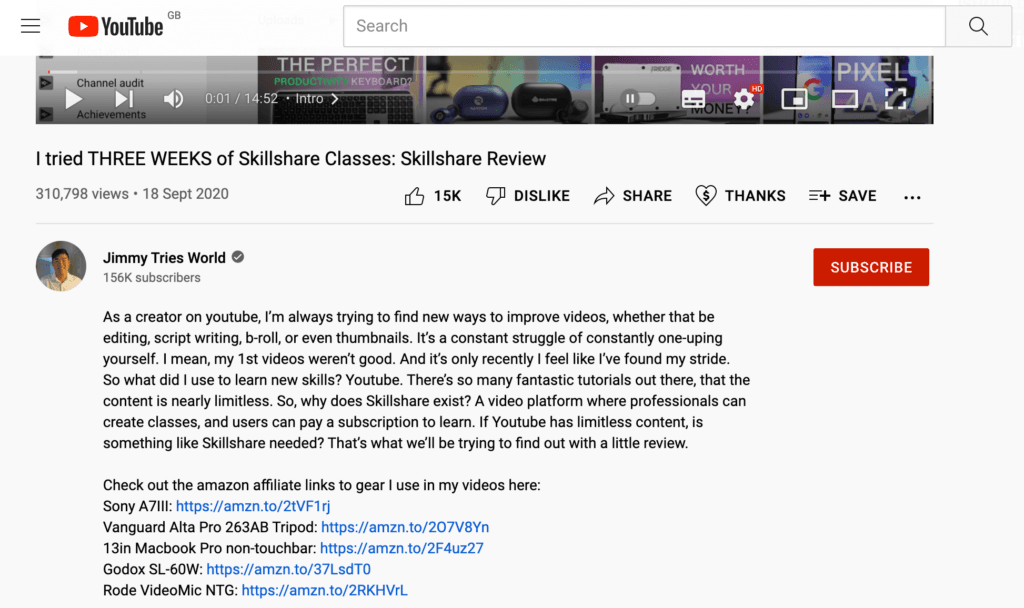 If you plan to share your affiliate links via video platforms, we highly recommend running them through a cloaking service such as ThirstyAffilates first. The plugin can create a short, branded URL that won't look out of place in your description box.
Conclusion
As an affiliate marketer, your revenue is dependent on how many people click on your links and make purchases. Therefore, your CTRs may be the difference between earning a flat $0 from all of your affiliate efforts or a full-time income.
Let's quickly recap four ways to increase your affiliate link conversions:
Invest in your website's performance.
Create valuable content.
Feature affiliate links throughout your content, using a plugin such as ThirstyAffiliates.
Create shorter, more shareable links.
Do you have any questions about boosting your affiliate link conversion rates? Let us know in the comments section below!
If you liked this post, be sure to follow us on Twitter, Instagram, Facebook, Pinterest, and LinkedIn! And don't forget to subscribe in the box below.