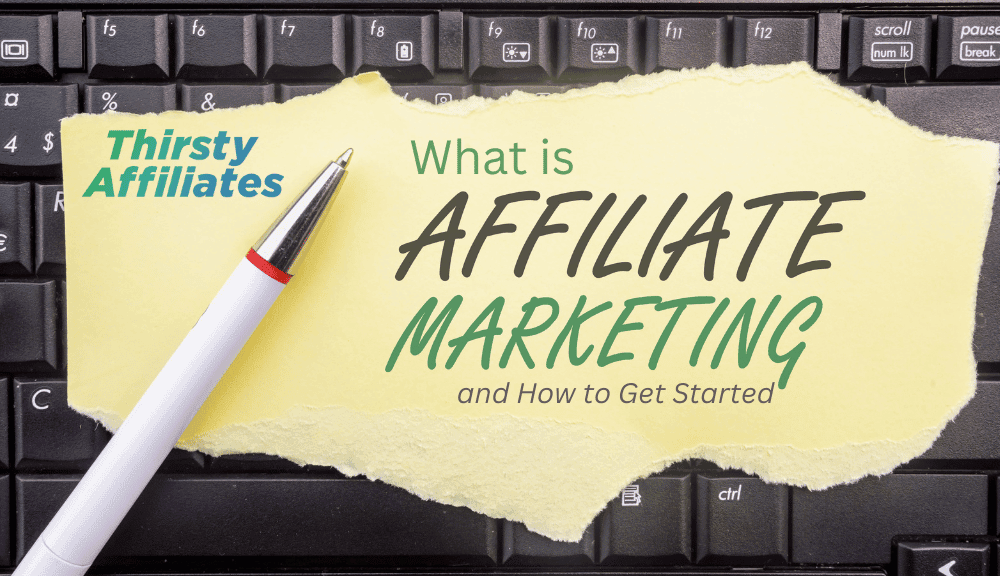 There are many ways you can make money online, but most require a significant upfront investment of time and money. This can make it almost impossible for people who want to launch an online business, but can't risk losing their day job or its compensation.
Fortunately, affiliate marketing is an easy way to get into ecommerce with virtually no upfront cost. As an affiliate, your job is to promote a company's products and help drive conversions. You earn commissions for sales without ever handling the product.
This article will dive deeper into how affiliate marketing works. Then we'll cover the 3 basic steps on how to become an affiliate and turn an online side gig into extra cash in your pocket. Let's get started!
What Is Affiliate Marketing?
Affiliate marketing is a partnership where companies pay affiliates commissions to promote their products or services. Usually, affiliates earn a percentage of each conversion they make.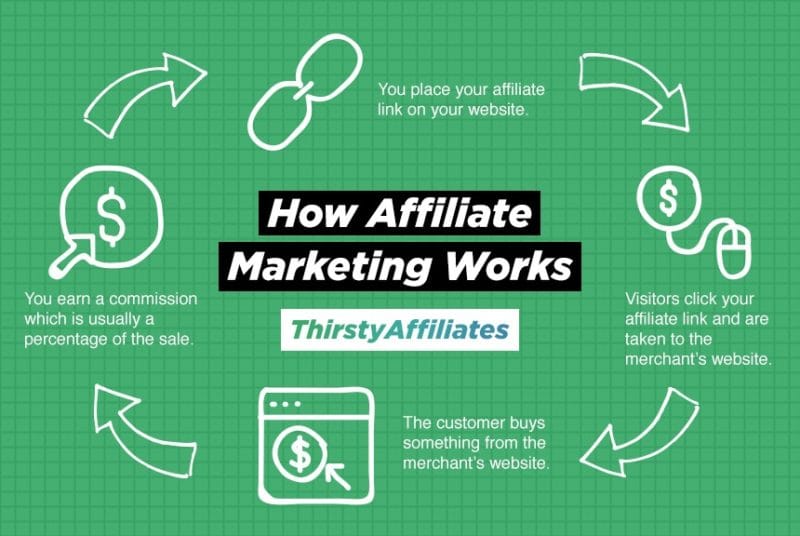 Affiliate programs come in all shapes and sizes. They can have varying commission rates, entry requirements, and payout periods. However, in most cases, you'll use unique affiliate links to identify your successful sales and get paid for them.
Affiliates can be social media influencers, website owners, marketers, or experts in a particular field. They earn commissions by joining affiliate programs or networks and using their skills to help sell third-party products.
How to Become an Affiliate Marketer (In 3 Easy Steps)
While the business model is simple and affordable, starting and maintaining an affiliate website requires hard work and dedication.
The journey from publishing your first affiliate link to driving thousands of conversions can be long. But here are 3 steps to help you on your way to becoming a successful affiliate marketer.
Step 1: Find an Affiliate Program or Network
First, you'll need to partner with a company whose products and/or services fall within your niche of interest. Many businesses have a portal for their affiliate marketing programs where you can start your application process and/or login to your account:
Simply sign up for a program or network that fits your interests and familiarize yourself with the rules and terms. From there, you're free to operate within the program's guidelines and decide how best to earn your commissions.
Click the button below to view our EXTENSIVE LIST of Affiliate Programs categorized by niche, making it that much EASIER to find the perfect match for you!
Step 2: Advertise Through Your Website or Social Media Accounts
Most successful affiliates have a significant web presence. It can be a high-traffic website (or even several sites). Alternatively, influencers leverage large followings on social media to promote their associated products:
Creating your own website might sound daunting if you haven't done it before. However, platforms such as WordPress make it relatively easy. While you don't need a website to get started as an affiliate, it can increase your earning potential.
Social media is another viable avenue, but building a large and active audience can take a long time. Therefore, you might consider having a dedicated website and a social media presence to benefit from both platforms.
Once established on these platforms, it's time to start networking and creating quality content that attracts visitors. You can then encourage readers to click on your affiliate links and make purchases.
Finding the right balance between content creator, marketer, and online personality is an art. Creating high-quality content and providing value to your audience is the first step. Then you can use your influence and authority to promote affiliate products you believe in.
Step 3: Earn Commissions
Once you have an audience and some business partnerships, it's time to bridge that gap. However, driving traffic and conversions with engaging content and compelling calls to action (CTAs) can be tricky.
Understanding the concept is one thing. Having the talent and experience to succeed is another. 
But don't be discouraged if your first link doesn't get any hits right away. In most cases, it will take a bit of time to drive traffic to your new affiliate website, and establish trust with your readers, and determine the best content strategy to promote products and close sales.
We also recommend using our ThirstyAffiliates plugin to streamline your workflow. Our tool can cloak and protect your affiliate links, insert URLs automatically, and more!
Conclusion
With such a low bar for entry, knowledge is power when it comes to affiliate marketing. Understanding how this advertising strategy works can give you a leg up on the competition.
To become an affiliate marketer, just follow these 3 steps:
Find an affiliate program or network that is a good fit for you.
Set up a funnel to drive traffic from your website or social media platforms.
Generate conversions to earn your commissions.
Do you have any questions about affiliate marketing? Let us know in the comments section!
If you liked this post, be sure to follow us on Twitter, Instagram, Facebook, Pinterest, and LinkedIn! And don't forget to subscribe in the box below.