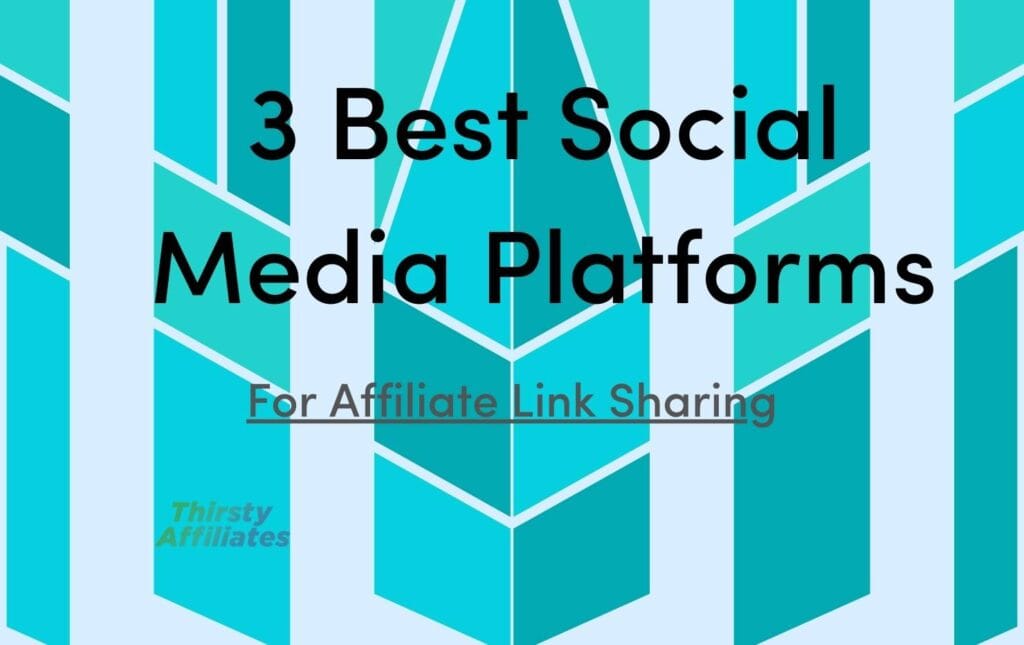 Social media offers multiple opportunities to promote content. However, you might struggle to find the right platforms to share your affiliate links.
Fortunately, learning to use a few popular social media platforms can help you gain more clicks on your affiliate links. By creating consistent content on Facebook, Instagram, or YouTube, you can naturally drive visitors to affiliate products and increase your commissions.
In this post, we'll discuss why you should consider using social media to promote affiliate links. Then, we'll show you the best platforms for affiliate marketing and how to utilize them. Let's get started!
Why You Should Consider Using Social Media to Promote Affiliate Links
As an affiliate, your job is to encourage visitors to purchase products from a company's website. If customers buy items through your links, you can profit from these sales.
Many affiliates create blogs to develop natural followings and promote certain products. However, it can take time to generate organic traffic on a personal website.
In contrast, social media is one of the best ways to promote affiliate links because of its high traffic. Instead of paying for Google Ads or developing your website's Search Engine Optimization (SEO), social media platforms enable you to quickly expand your reach for free.
For this reason, you'll likely see many affiliate accounts across platforms such as Facebook and Instagram:
Here are some additional benefits of using social media as an affiliate:
Post affiliate links on personal profiles, individual posts, or ads

Gain more click-throughs to affiliate products
Increase visitor interactions (likes, comments, and shares)
Popular social media platforms make it easy to define your niche and target the right audience. By posting consistently and developing a natural following, you can earn your followers' trust. Then, you can use your profile to link back to your affiliate website or products.
3 Best Social Media Platforms to Promote Affiliate Links
Although social media can offer affiliates many benefits, it's important to find the right platform for your audience. Let's discuss the top social media platforms for promoting affiliate links!
1. Facebook
Facebook is one of the most popular social media sites, with around 2.91 billion monthly users. You can take advantage of this high traffic to grow your following.
In affiliate marketing, it's important to find consumers who align with your product niche. By marketing products to this target audience, you don't waste time promoting to uninterested users. Fortunately, Facebook is designed for different niches.
To start as an affiliate on Facebook, we recommend creating a group. It allows users to search for topics and find your content. They can also join your group to see discussions and product recommendations:
When posting in your group, it's important to avoid spamming your audience with ads. Keep about 80 percent of your content focused on educational or entertaining topics to build your credibility. Then, you can create a few posts with affiliate links.
Sometimes it can be difficult to receive consistent interaction on your Facebook posts. To increase your likes and click-throughs, consider posting more images with less text.
You can also use Facebook Ads to reach new users. For this, you'll need a Facebook business page and an ad account. Then, you can design your first ad with the Ad Manager: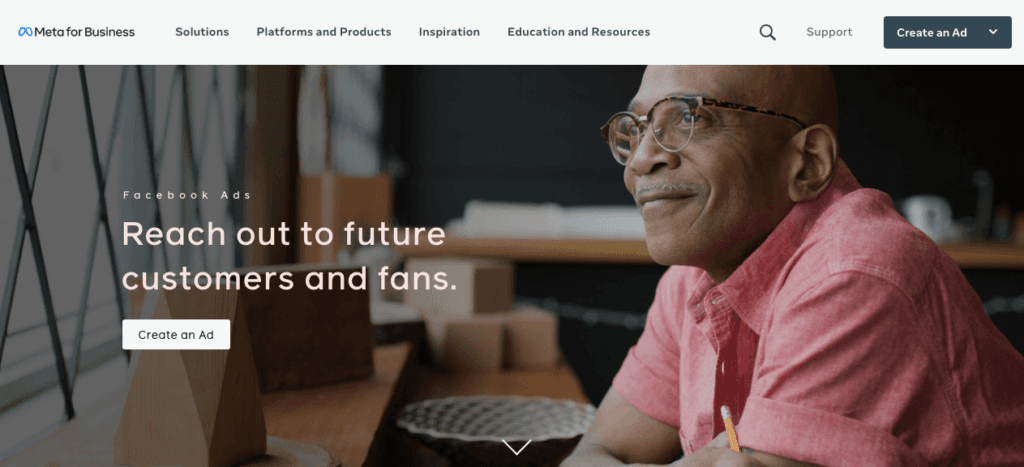 Note that you can't promote affiliate links in your advertisement. However, you can direct users to your affiliate website.
In your Ads Manager account, you'll be able to view the results of your campaign. These metrics include performance, demographics, placement, and delivery. Therefore, you can utilize the data to hone your marketing strategies.
2. Instagram
If you have a knack for taking good photos, consider using Instagram in your affiliate marketing strategy. This is one of the most popular social media sites, with about 127.2 million American visitors every month.
After creating an Instagram account, choose your niche. By building a profile with consistent content, you can attract followers interested in a certain topic.
Then, you can optimize your brand with grid image layouts and a consistent posting schedule. If you want to take your content to the next level, consider displaying your personality rather than strictly promotional material:
As well as creating authentic posts related to your niche, you can naturally incorporate your affiliate products.
For example, if you're a fashion blogger, you might wear affiliate clothing and tag the company:
Although Instagram doesn't allow you to use a clickable link in posts, you can utilize one in your profile description. With each post, you can direct visitors to click on the URL in your bio and find affiliate products:
Your profile can only feature one link. However, you can create a link landing page with a tool such as Linktree. It enables you to list multiple affiliate products and your blog: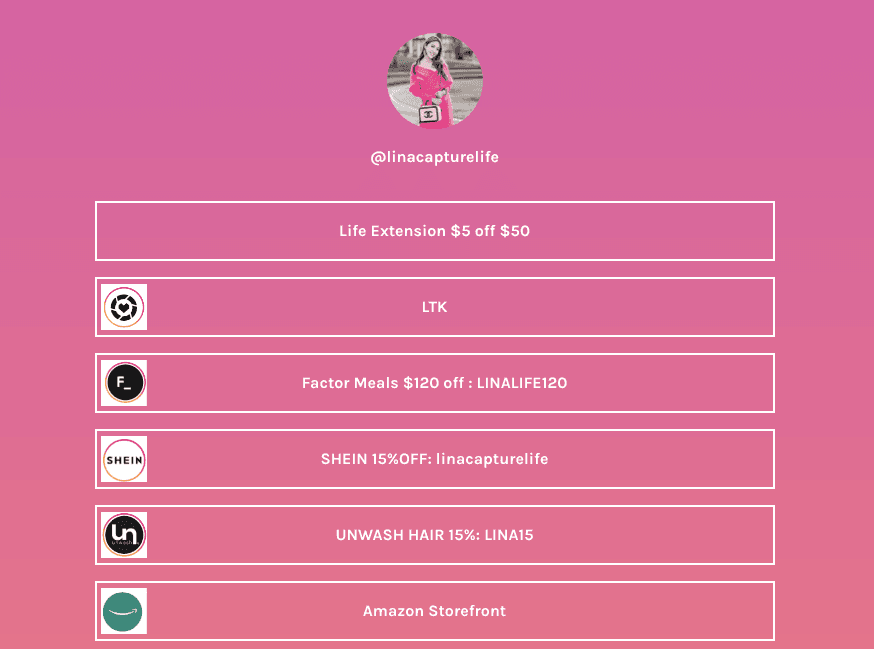 We also recommend cloaking your links to make them more attractive to your audience. Using our affiliate link cloaking plugin, you can obscure your affiliate ID and easily insert links into your social media profile. This tool can also make URLs appear more credible to your visitors.
3. YouTube
Since YouTube is used by 81 percent of American adults, it's one of the best places to expand your reach. While other networks limit external URLs, YouTube is an effective link-sharing platform for affiliates.
YouTube can be a great option if you're new to affiliate marketing. Even without a site, you can post affiliate links in video descriptions.
You'll likely need a microphone, camera, and video editing software to get started. You could purchase high-quality video and audio equipment, but a smartphone is a cheaper alternative.
In your videos, it's best to naturally include affiliate products rather than directly selling them. For example, you can show different ways of styling an item of clothing:
Alternatively, you can make review videos and focus on a product's features. You might even consider creating lists of the best products for a certain category: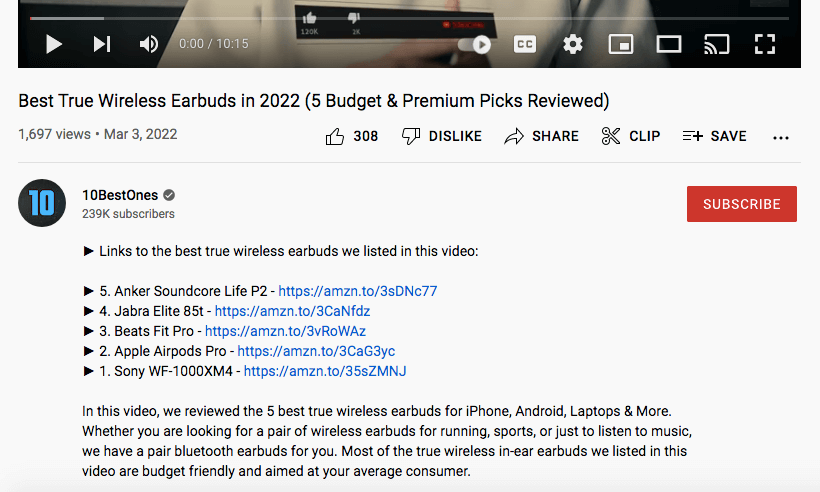 After you film and upload a video to YouTube, you can paste your affiliate links in the video description. You can also add URLs to an info card, which viewers can browse while the video plays.
YouTube requires the most effort and technical knowledge compared to other social media platforms. That being said, anyone can start posting YouTube videos with the right technology and attitude.
Conclusion
It can be difficult to attract organic traffic to your website as an affiliate. However, social media can make this process easier. You can direct more people to your blog posts and affiliate products using popular social platforms.
To review, here are the top three social media platforms for affiliates:
Facebook: By creating a Facebook group and using ads, you can take advantage of Facebook's high traffic.
Instagram: When you post consistent content and develop a niche, you can start driving visitors to links in your Instagram bio.
YouTube: After filming high-quality clips, you can add affiliate links to your video description or info card.
Do you have any questions about promoting affiliate links on social media platforms? Let us know in the comments section below!
If you liked this post, be sure to follow us on Twitter, Instagram, Facebook, Pinterest, and LinkedIn! And don't forget to subscribe in the box below!