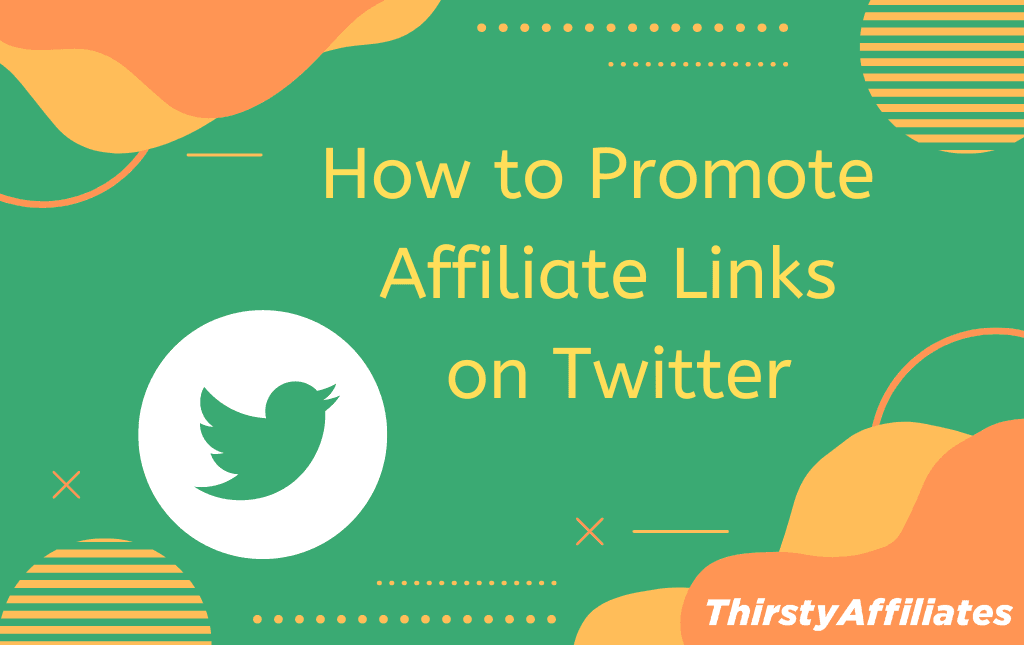 As an affiliate marketer, you've probably considered many platforms for promoting your links. Once you've tried the more popular options such as Facebook, Instagram, and YouTube, it can be challenging to think of your next move.
That's where Twitter comes in.
In this post, we'll explain why you may want to consider affiliate marketing on Twitter. Then, we'll provide 5 tips to help you get started. Let's get to it!
Why You May Want to Consider Affiliate Marketing on Twitter
There are many well-known social media platforms you can use for promoting your affiliate links. Yet, in comparison, Twitter is somewhat unexplored. This is despite the fact that it's the 9th most visited website in the world.
Moreover, experts expect the platform to grow beyond 329 million users in 2022. Also, Twitter users generally have a higher income when compared to platforms like TikTok and Whatsapp. Even better, 53% of Twitter's audience is more likely to be the first to buy new products.
However, despite these positives, there are some downsides. Generally speaking, the Twitter crowd isn't looking for marketing. Over half of its users say they use it solely as a news site.
Similarly, the 280 characters can be limiting in terms of a sales pitch. And while Twitter allows affiliate links, if you're not careful, they can be automatically tagged as unsafe.
Thankfully you can prevent this by using our link cloaking tool.
How to Promote Affiliate Links on Twitter (5 Tips)
If you decide to use Twitter as an additional outlet for affiliate marketing, it will still require a bit of strategy to reap the benefits. Let's look at 5 tips for getting started!
1. Target and Gain Followers Using Keywords
On Twitter, followers equal leads. The more you have, the more likely you are to make a sale. While that may seem simple, there are several do's and don'ts when it comes to gaining these followers.
One of the major pitfalls is buying followers. Simply put, this is unethical marketing, and Twitter's Terms of Service explicitly forbid it. Instead of turning to black hat tactics, you should make sure your growth is organic.
To do this, you can contact other users via direct message (DM) and engage with each other's posts. Additionally, you may want to follow your competitors' followers.
Most importantly though, you'll want to optimize your user profile and posts with keywords.
While organic searches are less common on the Twitter platform, keywords can still help lead people to your profile. They can search for relevant keywords on Google and your content may come up in the carousel or even general search results.
You can also use these keywords to find other accounts to follow. An excellent tool for this is Google Keyword Planner.
2. Curate Content and Remain Active
When it comes to Twitter, it's essential to remain active. Ideally, you'll want to consider engaging with other users and content several times a day.
In order to cultivate a successful profile, you can engage with tweets that share relevant news stories or trending topics. Furthermore, you can retweet and share valuable content from other sources in your niche.
That's why it's smart to find other relevant (but non-competitor) accounts using keywords and follow them. Keep in mind that it's best to link to authoritative articles and credible content only.
This way, you can gain your followers' trust and maybe even become a trusted source and authority in your niche. Finally, remember to use existing hashtags and watch for trending topics.
3. Post Quality Content
Posting quality content can further establish your credibility. You can create new content specifically for Twitter or repurpose material from other platforms. Ideally, you'll want to do both things, and use Twitter to share any updates you have.
However, you'll want to avoid coming off as spammy above all. Posting nothing but affiliate links will likely hurt you in the long run. In fact, since the platform is not designed for affiliate marketing, you should post your affiliate URLs sparingly.
On Twitter, less is more!
Furthermore, a Twitter poll is often an excellent way to generate user interaction. A strong call to action (CTA) can encourage lots of replies and shares. It can also be an effective way to conduct casual research.
4. Shorten and Cloak Affiliate Links
Since most users on Twitter aren't there to be marketed to, the platform can be aggressive in banning accounts they see as spam. Some affiliate links will be blocked automatically.
Therefore, we highly advise a link cloaking tool, like our ThirstyAffiliates plugin:
In a nutshell, link cloaking disguises affiliate URLs. It can also make them shorter and unable to be detected by most anti-spam algorithms.
Link-shortening gives you the bonus of a more visually appealing URL, instead of a long and ugly one. With ThirstyAffiliates you also get lots of additional features, such as auto-linking keywords on your posts and pages.
Plus, our tool has tight integration with Google Analytics so you can easily learn from your affiliate data.
5. Schedule Tweets
When you publish your tweets is important. In fact, the best times to post are from 3 PM-6 PM and 6 PM-9 PM.
However, even within these windows, the time to strike is narrow. According to Moz, the median lifespan of a tweet is only 18 minutes. This is hugely important if you're reacting to live events.
With this in mind, you'd be wise to stagger your content for the best times, ensuring your highest quality tweets get the prime spot.
The most efficient way to do this is using a Twitter scheduling platform such as Tweetdeck. With this tool, you can save time and schedule a week of Tweets at once. You can even pre-prepare your content to tie in with seasonal holidays or events such as Black Friday.
Conclusion
After you've explored the most popular social media options for affiliate marketing, you may be looking for a new outlet. While Twitter isn't among the top-tier platforms you should consider, it's an excellent complementary channel.
To recap, here are 5 tips for promoting your affiliate links on Twitter:
Target and gain followers using keywords.
Remain active by engaging and retweeting.
Post quality content and use affiliate links sparingly.
Shorten and cloak your affiliate URLs with ThirstyAffiliates.
Schedule Tweets using TweetDeck.
Do you have any questions about promoting your affiliate links on Twitter? Let us know in the comments section!
If you liked this post, be sure to follow us on Twitter, Instagram, Facebook, Pinterest, and LinkedIn! And don't forget to subscribe in the box below.