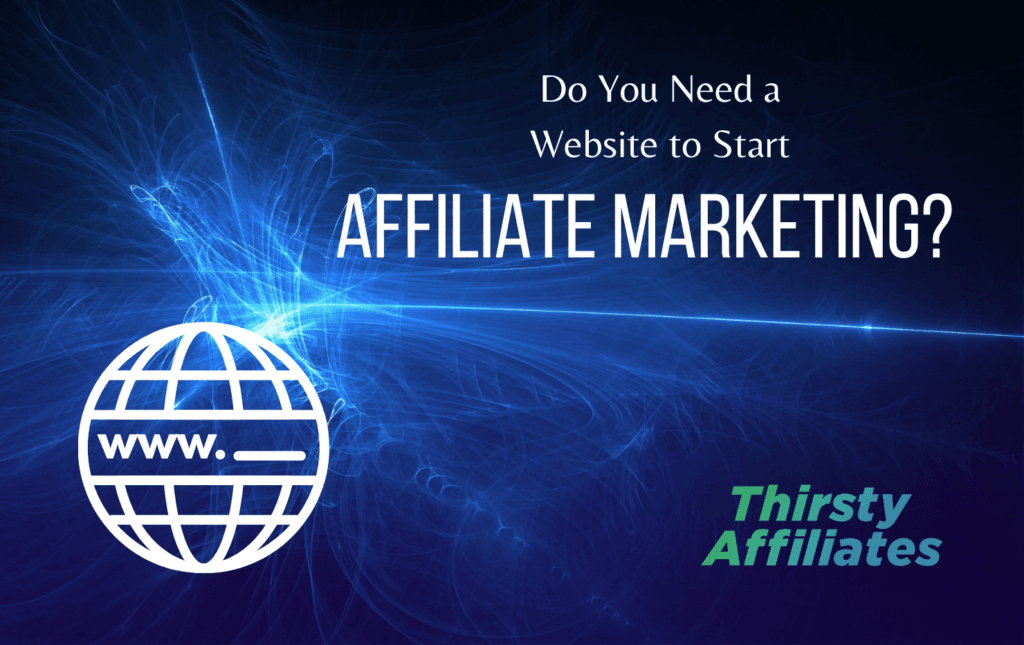 Affiliate marketing is a lucrative venture that can serve as a side hustle or even your main income stream. However, you'll first need to set up a space to promote your product links. If you're starting from scratch, you might be wondering whether you need a website to start affiliate marketing.
Making a site for your marketing efforts can provide a centralized location for your links, and help you attract visitors and conversions. Still, it's not the only possibility. Other marketers use social media platforms and online forums to promote their links instead.
In this post, we'll explore the pros and cons of using a website for affiliate marketing. We'll also discuss some alternative affiliate channels, and help you decide which approach is best for your needs. Let's get started!
An Introduction to Affiliate Marketing
Affiliate marketing is a branch of advertising that enables you to make money by promoting a company's products. As an affiliate marketer, you earn a commission every time a customer purchases an item through one of your links: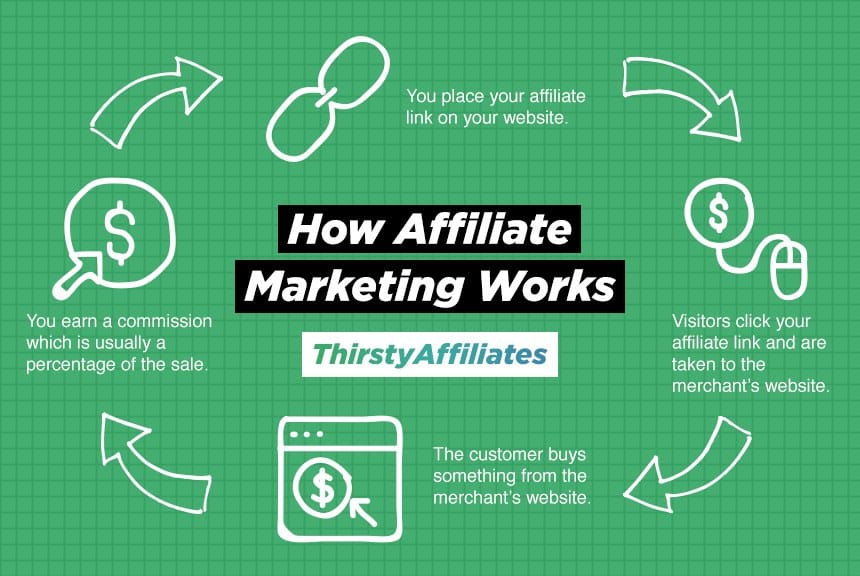 Affiliate marketing is often considered passive income because you don't need to actively design or sell products. Instead, you can create content that recommends products and includes links from your affiliate partners.
Affiliate marketing can be a lucrative venture, and it's worth $8.2 billion in the US market alone. Although many marketers promote links through blogs and websites, alternatives are available. We'll look at those options more closely in the next section.
The Pros and Cons of Creating a Dedicated Website for Affiliate Marketing
There are various ways to promote affiliate links without a website, including:
Social media: Social media platforms such as Facebook and Twitter enable you to share affiliate links in your posts and profiles.
Making an e-book: You can create helpful content in your area of expertise and add URLs to affiliate products.
Using forums and online communities: One of the best ways to promote products and services is online communities and forums. Once you join, you must be an active member to earn the trust of other members.
Creating YouTube videos: YouTube is one of the most popular platforms for promoting affiliate products, because you can show off items and include their links in videos.
However, making a website for affiliate marketing is also a popular approach. Let's look at some of its pros and cons.
Pros
Here are some of the advantages of creating a dedicated website for affiliate marketing:
Perhaps most importantly, running a website enables you to diversify your content. You can include affiliate links in blog posts, roundup articles, dedicated product reviews, resource pages, and more:
Later in this post, we'll briefly discuss how to make a site for affiliate marketing. For now, let's talk about some of the potential cons of this approach.
Cons
First and foremost, you'll need to maintain your website regularly. This can include technical responsibilities such as updating your site's software and tweaking its SEO. Furthermore, you should consider frequently updating your content to keep it fresh and relevant.
It can also be time-consuming to insert URLs and track their performance. For that reason, we recommend investing in link-cloaking software to auto-link keywords, fix broken URLs, and keep an eye on performance.
How to Decide Which Affiliate Marketing Approach Is Best for You
Here are some factors to keep in mind when deciding whether to create a website for affiliate marketing:
Schedule: You'll need to dedicate time to your site's upkeep and developing your affiliate marketing strategy.
SEO knowledge: You'll have to tweak your SEO if you want to attract organic traffic to your affiliate content.
Technical expertise: You'll require basic technical knowledge to run your site, make content, update software, and protect your website against security threats.
Budget: Running a site can be cheap, but it isn't a free strategy like using social media or public forums.
Ideally, you'll have the time to develop an omnichannel affiliate marketing approach. This will involve running a website, promoting across social media platforms, targeting online forums, and more. By diversifying your channels, you can reach as many customers as possible.
However, this approach won't be possible for everyone. If you have budget or time restrictions, you might choose to focus your efforts on a single channel.
How to Start Building Your Affiliate Marketing Website
Building your first affiliate marketing website can feel intimidating, but it doesn't have to be. Once you choose a hosting provider and a domain name, you can start constructing the site.
We recommend checking out this video for a beginner-friendly guide:
You'll need to partner with brands directly or join affiliate marketing programs. Then you can start creating content and promoting your links.
We also recommend using WordPress plugins to manage your affiliate marketing more effectively. Our ThirstyAffiliates plugin enables you to set up, adjust, and track your affiliate links directly from your WordPress dashboard: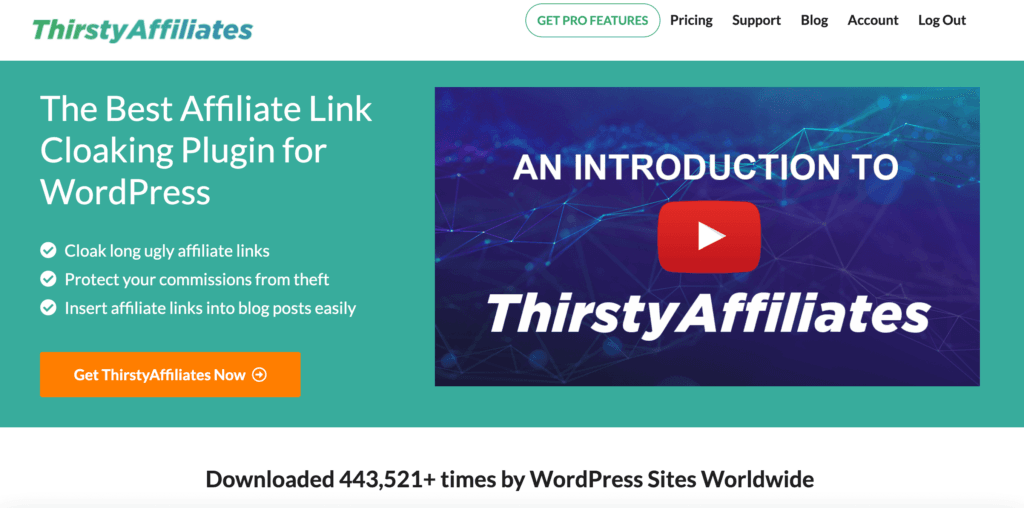 ThirstyAffiliates can cloak long and unwieldy affiliate links to make them appear more attractive and credible to your readers. It can also help you set up redirects, use automatic keyword linking, import CSV data, and much more.
Conclusion
Do you need a website to start affiliate marketing? The short answer is: no, but it helps. Although you can focus solely on social media and external platforms, this approach can limit your reach and conversions.
Creating a dedicated website for affiliate marketing enables you to promote products through diverse content types and reach wider audiences. Plus, technical knowledge and maintenance can be minimal if you invest in helpful affiliate software such as our ThirstyAffiliates plugin.
Do you have any questions about getting started with affiliate marketing? Let us know in the comments section below!
If you liked this post, be sure to follow us on Twitter, Instagram, Facebook, Pinterest, and LinkedIn! And don't forget to subscribe in the box below!