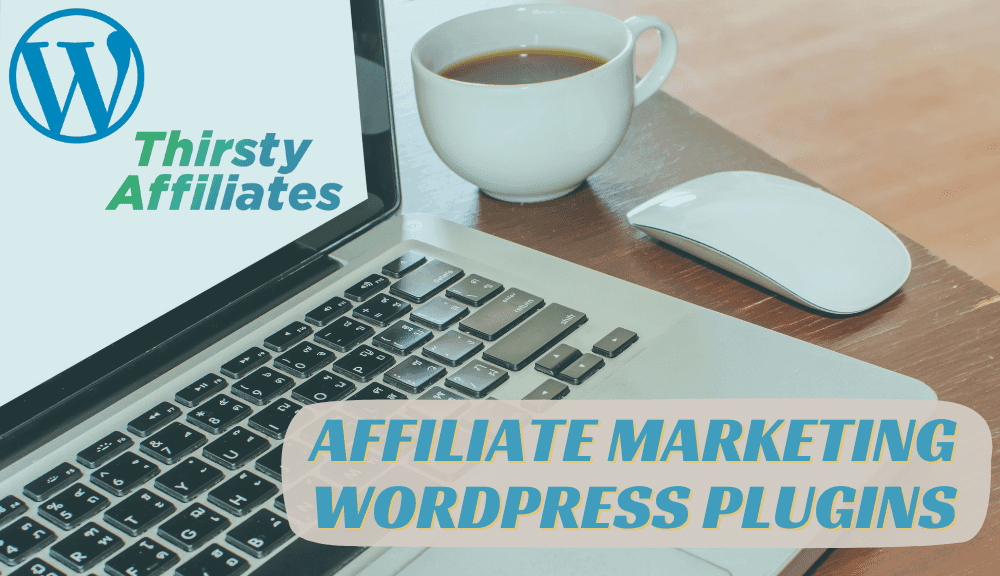 Starting an affiliate website can be one of the best ways to earn a passive income. However, if you don't use the right tools, you may find it difficult to manage your affiliate links. Struggling to keep up with your affiliate link performance also makes it hard to improve your strategies and increase your earnings.
Fortunately, installing a WordPress plugin designed for affiliate marketing could streamline many of your tasks. With the right tools, you could even get additional insight into how your links are performing and best practices for placing them on your site.
In this post, we'll recommend 6 of the best affiliate plugins for WordPress. Using one or more of these tools will allow you to get the most out of your affiliate marketing efforts. Let's get started!
1. ThirstyAffiliates

Our very own ThirstyAffiliates plugin is a favorite in the affiliate world for its ability to cloak links, disguising them to protect your information and commissions. Since it will also shorten URLs, this process can make your advertisements appear credible and trustworthy, thus encouraging more clicks.
Additionally, ThirstyAffiliates is an all-in-one solution for managing important affiliate tasks. You'll be able to add links to WordPress posts, pages, and comments. Then, once you gain clicks, ThirstyAffiliates will also generate detailed reports.
Key Features:
Affiliate link shortener/cloaker
Click tracking and reports
Automatic linking of affiliate keywords
Geolocation links
Link fixer
Automatic 404 checker
Pricing: ThirstyAffiliates is available as a free WordPress plugin. However, if you'd like advanced affiliate reports or Amazon API importing, you can purchase the ThirstyAffiliates Pro add-on, starting at $79.50.
2. Pretty Links

Also created by our ThirstyAffilaites team is Pretty Links, another great affiliate link shortening tool. Unlike many other link-based tools, Pretty Links generates shortened links with your current domain name. This setting can clean up your affiliate URLs while maintaining your brand.
Pretty Links is also helpful for creating redirects. After generating shortened links, you can redirect them to another page. Using 301, 302, or 307 redirects, you can display your domain name while taking users to your affiliate information.
Key Features:
Link shortener
Click tracking
Reports on links clicked, date ranges, and unique clicks
Click details with IP addresses, remote hosts, browsers, operating systems, and referring sites
Temporary or permanent redirects
Nofollow/no index links
Pricing: You can download a free version of Pretty Links. If you'd like to use automatic keyword linking and advanced redirects, premium plans start at $99.50 per year.
4. MonsterInsights

One of the best ways to add analytics to your affiliate website is to install MonsterInsights. This plugin makes it easy for bloggers to start tracking links with Google Analytics. Since MonsterInsights also provides ecommerce tracking, it can be an effective option for online business owners.
Key Features:
Click tracking for affiliate links, banner ads, and outbound links
Google Analytics dashboard
WooCommerce metrics
Compatibility with other affiliate management plugins like Pretty Links and ThirstyAffiliates
Pricing: You can download MonsterInsights for free. The plugin includes a comprehensive set of tools for affiliates and business owners alike. If you need advanced tracking reports, consider purchasing the premium plugin, starting at $99.50 per year.
4. AdSanity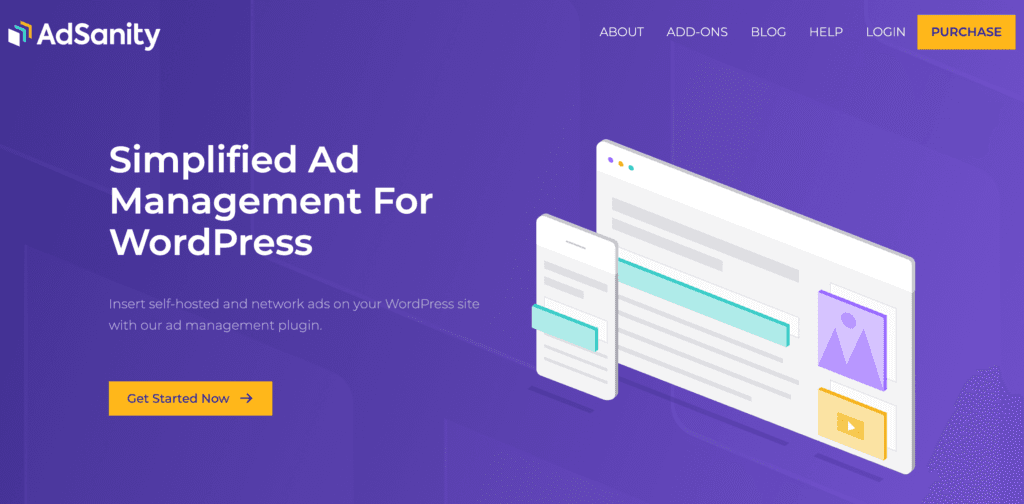 As an affiliate, you'll likely place advertisements on your website to supplement your income. To optimize your results, it can be helpful to use an ad management plugin such as AdSanity.
With AdSanity, you can build new ads and keep track of their performance. You can even create advertisements with your affiliate links and use analytics to better promote products to your audience.
Key Features:
Lightweight coding for fast page loading times
Display ads with widgets, shortcodes, and template tags
Developer-friendly actions and filters
Graphical stats about ad performance
Add-ons for Google Analytics tracking, custom ad sizes, and more
Pricing: You can purchase AdSanity for as little as $59 per year. This Basic plan includes the core plugin and some add-ons.
5. AAWP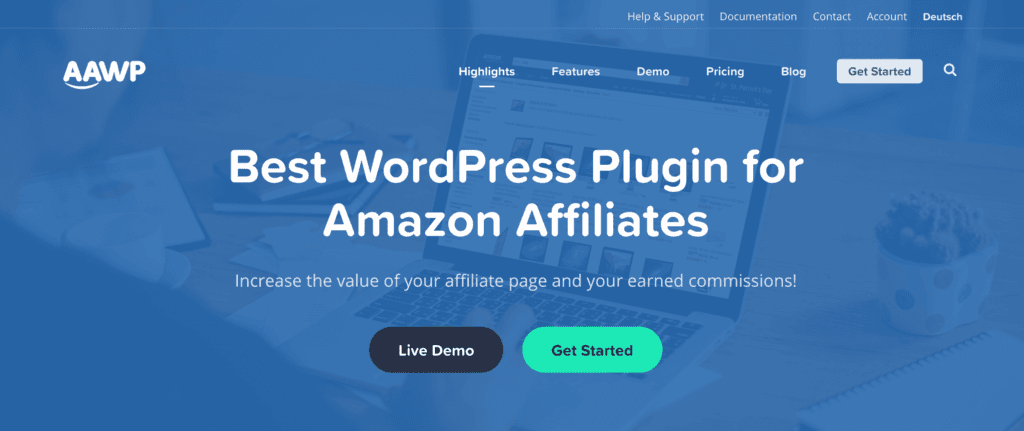 Prices are consistently changing on Amazon, making it hard to keep up and display up-to-date information to your readers. Fortunately, AAWP is a WordPress affiliate plugin that can automatically refresh your Amazon promotions to display accurate products, prices, and discounts. This way, you won't have to update each item manually, helping you save precious time.
Key Features:
Amazon product boxes with titles, descriptions, availability, pricing, discounts, and action buttons
Automated lists for bestsellers or new releases
Dynamic text links
Geotargeting for international visitors
Pre-designed templates and styles
Pricing: AAWP is a premium plugin that starts at $137.18 for a personal plan. With this option, you'll receive all the core features, along with one year of updates and support.
6. Easy Affiliate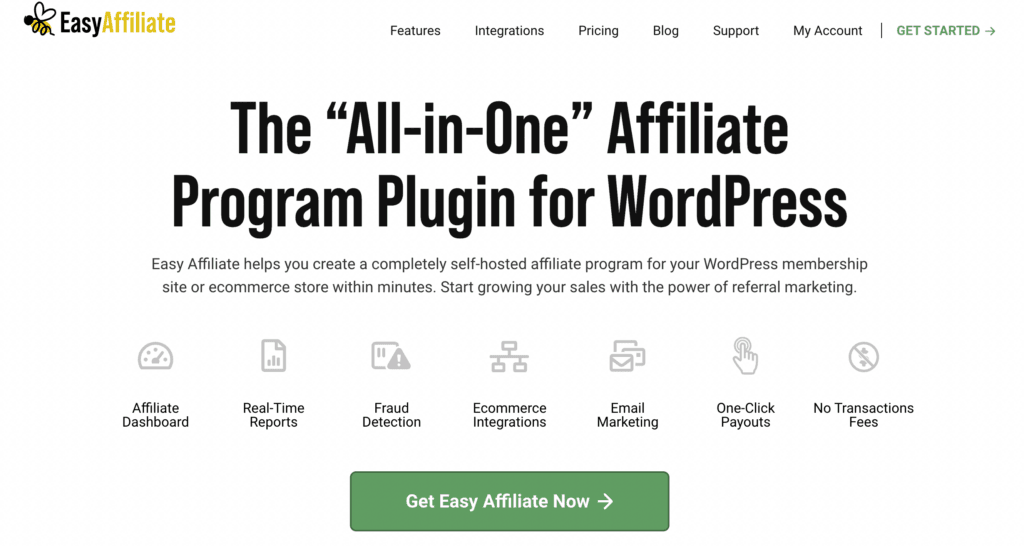 On the other hand, what if you own an online business and want to create your own affiliate program? Using Easy Affiliate, you can start managing affiliate partners for your ecommerce website in a snap.
Once you install the plugin, you'll be able to track commissions, set up payment methods, and create custom affiliate links for your marketing partners. Plus, these features are accessible from a user-friendly affiliate dashboard in your WordPress admin area.
Key Features:
Real-time reports on clicks, commissions, and affiliate stats
One-click payouts with PayPal
No transaction fees
Customizable affiliate dashboard
Fraud detection
Integrations with MonsterInsights, WooCommerce, MemberPress, and other ecommerce tools
Pricing: To start using Easy Affiliate, you can purchase a subscription for as little as $99.50 per year
Conclusion
Ultimately, the right affiliate plugin can help you earn more revenue from your partner products. Whether you're starting an affiliate program or need a way to manage referral links, WordPress affiliate plugins can automate and simplify these tasks.
Do you have any questions about using affiliate plugins on your WordPress website? Ask us in the comments section below!
If you liked this post, be sure to follow us on Twitter, Instagram, Facebook, Pinterest, and LinkedIn! And don't forget to subscribe in the box below.