Whether we admit it or not, everyone cares about how they look to some extent. It's a way for us to project our personalities to the outside world. It reflects our personal style and, therefore, our identity.
In 2015, the US apparel market was valued at a staggering $343 billion. Yes, it's huge. And it's getting even bigger. With that said, fashion is a HOT topic for bloggers. Why?
Because top clothing brands in the industry know that the best people to market their products are the customers themselves. Bloggers at the top of their game contribute millions of dollars in consumer revenue to fashion companies, and the bloggers earn big bucks, as well.
It's a win-win scenario.
The Two Main Types of Affiliate Programs
1. Pay-Per Click
These types of programs pay fashion bloggers by the number of clicks their links get. They keep the commissions from sales and pay about $0.05 on average per click. Your favorite brands are likely to be among the participating retailers so you'll be promoting products that are already trusted by consumers.
Popular networks: ShopSense, Shopzilla
2. Commission Earning
When you place affiliate links on products you're sharing on your fashion blog, it contains a tracking cookie which remains active for a certain number of days. This cookie keeps track of any sales and pays you a commission after each successful purchase made on products you recommend.
Under this affiliate program, there are also two types:
Working directly with the brand – when you work directly with a brand's affiliate program, the pay is often higher than if you were to register with a company that joins affiliate programs (this is the second type).
Popular networks: LinkShare, ShareASale, Pepperjam, and Commission Junction.
Working with companies that work directly with the brand – some companies have already gone through the hard work of joining brand affiliate programs for you. Signing up with them is fast and easy, but they get a share of the commissions so you earn a little less. These companies are the ones who will provide you with special affiliate links. Sometimes, you'll earn the same amount of commissions as if you were working the brand directly. Most of the time, however, it will be less.
Popular networks: RewardStyle, SkimLinks, and VigLink.
How to Get Started
If you have your own fashion blog and are excited to start earning, it's as easy as 1-2-3.
Get in touch with the brand and let them know you'd like to promote their products (or register on Affiliate Programs).
For some brands, it's as easy as filling out a form. You don't pay anything. Just have a quality blog with decent traffic and you are good to go. The same goes with affiliate programs.
Start rolling out great content.

Once you've joined an affiliate program, the next step (and the most time-consuming one) is crafting content that's unique and engaging.
Your fashion blog can contain a mix of the following types:
Product reviews – you can write about accessories that really made an impression at a party, or a swimsuit line that beautifully enhanced your figure. If done well, product reviews can generate a strong flow of affiliate income so be sure to make them as engaging as possible.
Evergreen content – having information that stays "fresh" and relevant to readers is a fantastic way to drive stable traffic to your fashion blog. These are usually "How to" guides or a compilation of tips that prove useful for anyone at any given time.
Example titles of Evergreen content:
"The Male Fashion Fit Guide"
"How to Dress for YOUR Body Type"
"10 Rules for Wearing Statement Jewelry"
"5 Ways to Choose the Right Shoes to Wear with Your Outfit"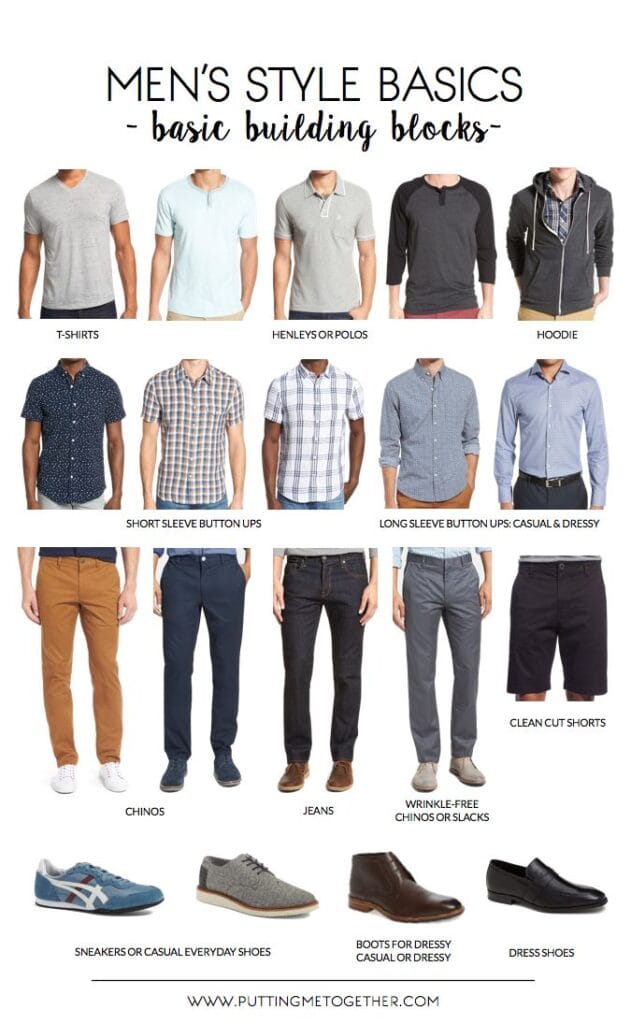 For the two content types just mentioned, you'll need to add the special affiliate links yourself… OR you can choose to use a plug-in that takes care of it for you. The ThirstyAffiliates Autolinker is a great tool that does exactly that!
Informational products – for this type of content, you'll need to do a lot of planning and writing. Info products can be e-books, an e-mail series, or mini courses. If you want something more compelling, try audio and visual content.
Check out this article from Forbes for more details about how to effectively and creatively market your info product.
Remember:
Purchasing generic content is NOT a good way of building up your fashion blog. Although it can be tempting to populate your site this way, you won't sound like an expert to your readers (which may lead to less traffic and fewer sales).
Promote your content on social media platforms.
After you roll out product-related content, the next step is to bring in consistent traffic to your fashion blog. If you've had your blog for some time now, then you may already have a steady stream of visits from genuinely interested readers. If so, good for you! If not, then leverage on multiple social media platforms such as Twitter, Facebook, Pinterest, Instagram, etc.
Expert Insight: Because fashion is something that's highly visual, you'll get the most traction from promoting your content on photo-sharing apps like Instagram. The Australian clothing brand, Lorna Jane, is an example of a company that really took off from using Instagram to market their products. Their photos appealed to their target customers: sporty, twenty- or thirty-something women who wanted to look good while maintaining an active lifestyle.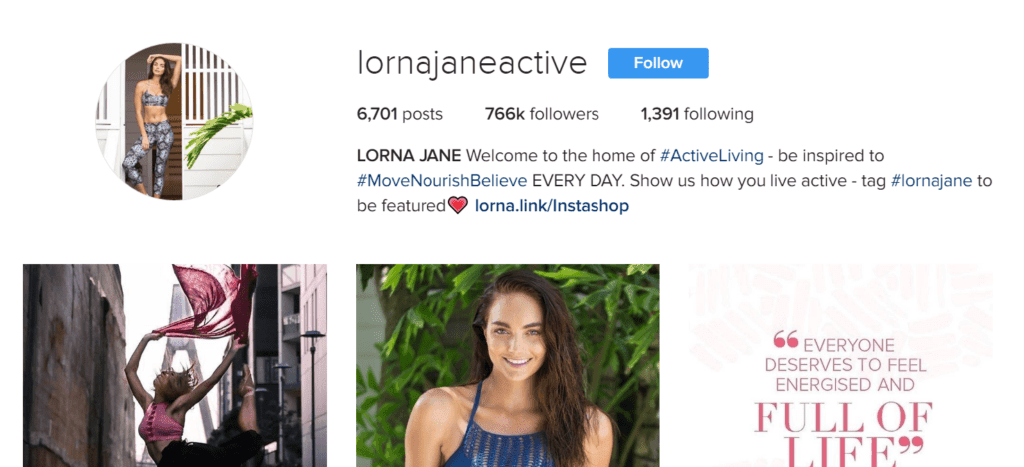 Now imagine if your photo on Instagram starts getting anywhere between 100 to 1000 likes. Let's say 5% of those people go through your affiliate link (about 5 to 50 followers) and spends $50 on an item. That means you'd be making between $25 and $250 of commission from one photo alone! Sounds great, right? Well, what if you had that system working for every time you post a photo?
Affiliate Marketing for Fashion Bloggers is your way to earn from doing something you love – which is talk about fashion. Now that you know how it works, you can start applying the concepts now and get the dough rolling in!
Want to find out which metrics to keep an eye on with your affiliate marketing? Check out this article. Also, take a look at these awesome tools that will help you get the most out of your affiliate programs.
Happy Blogging!