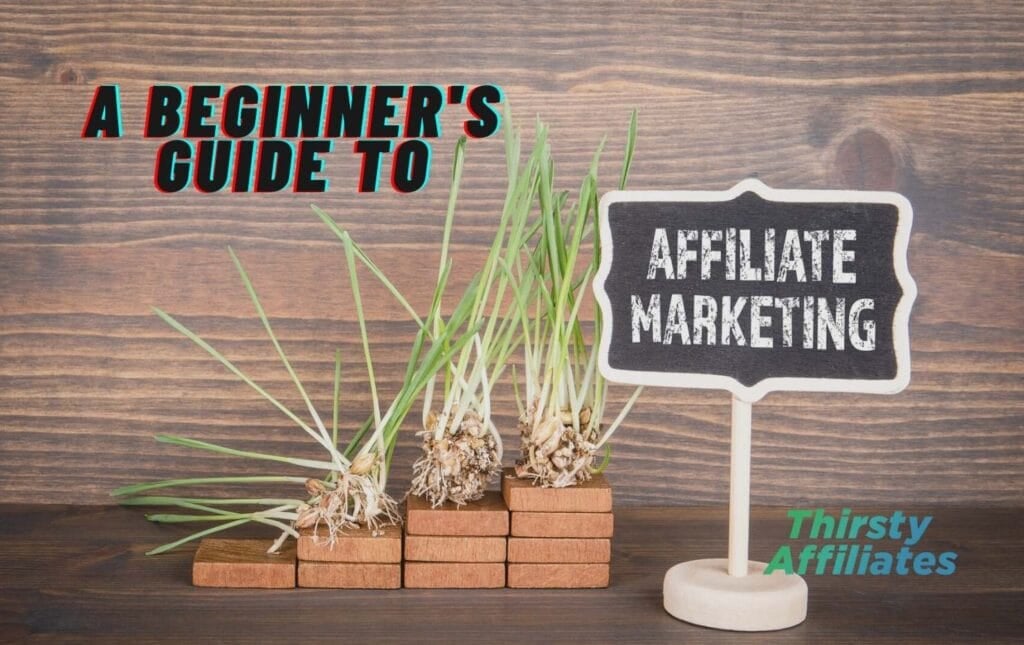 If you're new to affiliate marketing, seeing a profit might seem like a far-off goal. That's because convincing customers to invest their hard-earned money in a product is no easy task. You might be struggling to drive actual conversions.
The good news is that cost-per-action (CPA) affiliate marketing offers a more attainable alternative for inexperienced affiliates. Simply put, you're much more likely to hit your targets when you are asking for less investment from your audience.
In this article, we'll explain what CPA affiliate marketing is and why it's an effective strategy. Then, we'll show you how you can use this method to make money in five simple steps. Let's begin!
An Introduction to CPA Affiliate Marketing (And Why It's Effective)
Cost-per-action (CPA) affiliate marketing is a little different than the normal affiliate marketing approach. When most people think of affiliate marketing, they think of earning a commission for each sale they generate. However, for many online businesses, sales aren't the only goal.
While the action certainly can be a sale, there are many other important aspects of the buyer's journey that you can assist with. A few of these actions might include:
Filling out a form
Watching a video
Clicking on a link
Downloading a file
Entering a contest
Liking or following a page
Many of these actions create valuable leads or brand exposure, without relying on a successful conversion. Moreover, encouraging these smaller actions is often easier for affiliates to accomplish. This can make it a good option for beginners.
Furthermore, there is always demand for CPA marketing. That's because, unlike traditional paid advertising, it offers companies a predictable Return on Investment (ROI).
How to Make Money Using CPA Affiliate Marketing (In 5 Steps)
Now that you know a bit more about how CPA affiliate marketing works, we'll cover how you can start making money using this strategy.
Step 1: Choose a CPA Network
One of the most important things you can do as an affiliate marketer is to choose a strong program, just as you'd want to select a quality company for a traditional job. The right employer can have a massive impact on your potential success and growth.
CPA networks are the preferred method for finding consistent, high-earning work as an affiliate. These networks are essentially job posting boards that show you what companies are commissioning for what actions. It's a good idea to use these networks to discover opportunities that play to your strengths and also offer profitable incentives.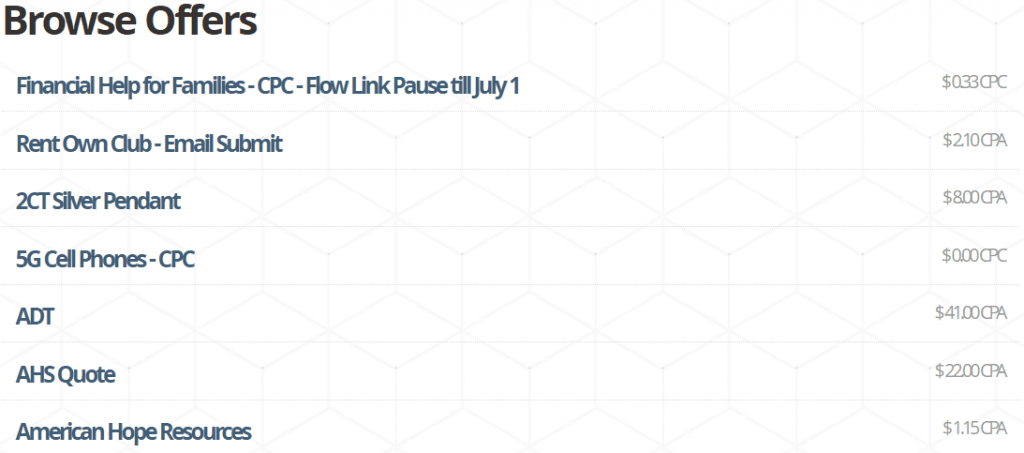 Selecting a company or product category you are familiar with can also give you a head start. Therefore, if you already have a unique following or experience in a particular niche, choosing something related might allow you to piggyback off your previous success.
Step 2: Consider the Action
You will also want to consider which actions will be most successful in terms of the estimated quantity you can achieve. For example, it may be more profitable to earn $1 per contest entry than $10 per sale. That is, if you think you can get more than ten times as many contest entries as sales. You can multiply the cost per action by the estimated number you think you can generate to get your approximate earnings.
You should also give thought to how you will encourage users to take the specified action. In particular, you may want to consider where you will share your marketing content. For example, contest entries might work better on social media while clicking a link may be more successful in an article on your website. You'd also be wise to consider your strengths on different platforms and if they are compatible with the different actions you are promoting.
Step 3: Use Link Cloaking
If you are new to affiliate marketing, you may not be familiar with link cloaking. However, this preventative tactic can protect you from shady characters who may attempt to hijack your hard work.
Simply put, affiliate marketing relies on tracking tags to determine where traffic is coming from. This way, businesses can determine who should earn a commission for that traffic. Unfortunately, some digital cheaters have found ways to redirect affiliate links to use their own tags in order to steal credit for the traffic.
Link cloaking protects your affiliate links from those redirects to ensure you are rewarded for your hard work. Therefore, you might was to use a tool like ThirstyAffiliates.
This plugin offers easy-to-use link cloaking with additional features that allow you to quickly add affiliate links to blog posts and customize and shorten the URLs your users see. This can be useful, as some affiliate links can be very long (and rather ugly-looking).
Step 4: Monitor and Optimize Your Success
Once you have earned some commissions and have a little more experience under your belt, it's time to optimize your strategy. Using software like Google Analytics can allow you to see how your audience is responding to your efforts.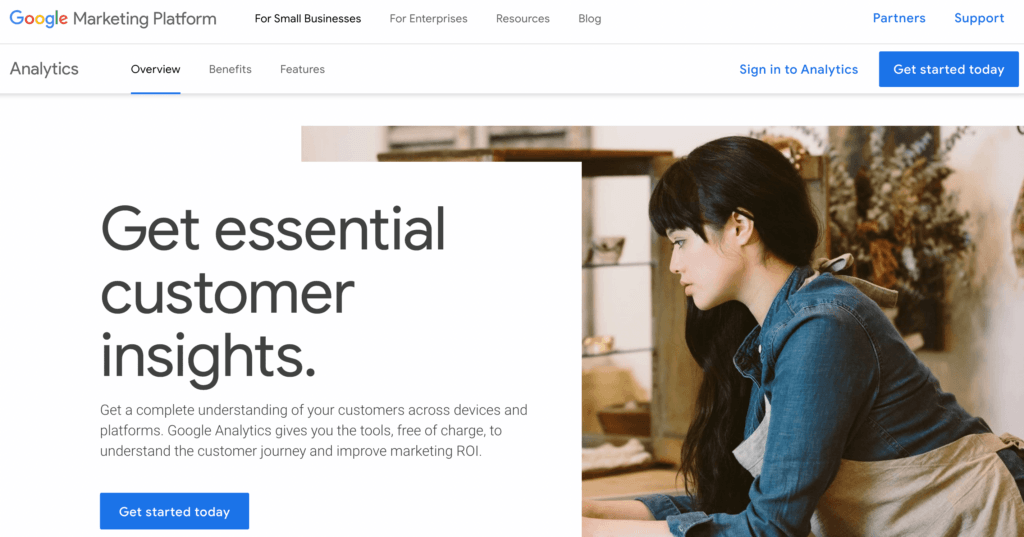 You can use your commission earnings as a guide if the majority come from a certain action or product type. This can be a good indicator of where your strengths lie. It can also help you decide if you want to double down and focus on that tactic or bolster your strategy for other actions.
Analytics tools can give you a more in-depth look at how you are earning commissions. For example, you can see what landing pages most of your traffic comes from before you direct users to taking actions. This can give you insight into what aspects of your operation are working and which can be improved.
Step 5: Collect Your Commission
All of your hard work will pay off when you collect your first commission payment. This can look different depending on the network and clients you are working with, but you will earn a unique commission for each compensated action you deliver.
You should have an affiliate dashboard (or multiple) where you can track your earnings and collect your commissions. Therefore, to receive your payouts you'll want to make sure you have the appropriate payment details filled out for each of them.
Also, keep in mind that once you find your most successful niches and strategies, you may want to negotiate your commission rates or reconsider your client list.
Conclusion
Sales-based commissions can sometimes be frustrating when you're just getting started as an affiliate. Cost-per-action affiliate marketing offers more accessible options and freedom in how you earn your commissions.
To recap, here's how you can create an effective affiliate strategy using the CPA model:
Choose a reliable CPA network with plenty of opportunities.
Consider the action and how to achieve it.
Use a link cloaking tool such as ThirstyAffiliates to protect your earnings.
Monitor your success and optimize your strategies.
Collect your commissions and revisit your rates if necessary.
Do you have any questions about CPA affiliate marketing? Ask us in the comments section below!
If you liked this post, be sure to follow us on Twitter, Instagram, Facebook, Pinterest, and LinkedIn! And don't forget to subscribe in the box below.