The average affiliate marketer earns over $66,000 every year. Those are impressive profits for what's typically considered passive income. However, all those earnings hinge on getting your links in front of as many people as possible. 
Fortunately, there's no shortage of places where you can post your affiliate URLs. By targeting your audience across multiple platforms, you can boost your click-through rates (CTRs) and your profits.
In this post, we'll share one simple trick to optimize your affiliate links on all platforms. We'll then look at three places where you should be sharing these URLs to increase your revenue. Let's get started!
How to Create Highly-Shareable Affiliate Links
Affiliate marketing spending in the U.S. is forecasted to reach $8.2 billion dollars by 2022. This means that affiliate marketing is an extremely popular way to generate additional earnings.
As an affiliate marketer, you'll promote a merchant's products or services using a unique link. This URL contains a code the merchant can use to track sales that originated from your affiliate link. You'll then earn a commission from each confirmed sale.
This means that your revenue depends on people encountering your link, clicking on it, and then making a purchase. For this reason, you'll want to share your affiliate URLs far and wide.
Before you start sharing your affiliate links, it makes sense to optimize them. By default, affiliate URLs are long, complex, and contain a visible tracking code. This can make your links off-putting to potential customers.
In a worst-case scenario, shoppers may even incorrectly assume that these links are spam. Fortunately, you can use our ThirstyAffiliates plugin to replace these unsightly URLs with shorter, more readable links: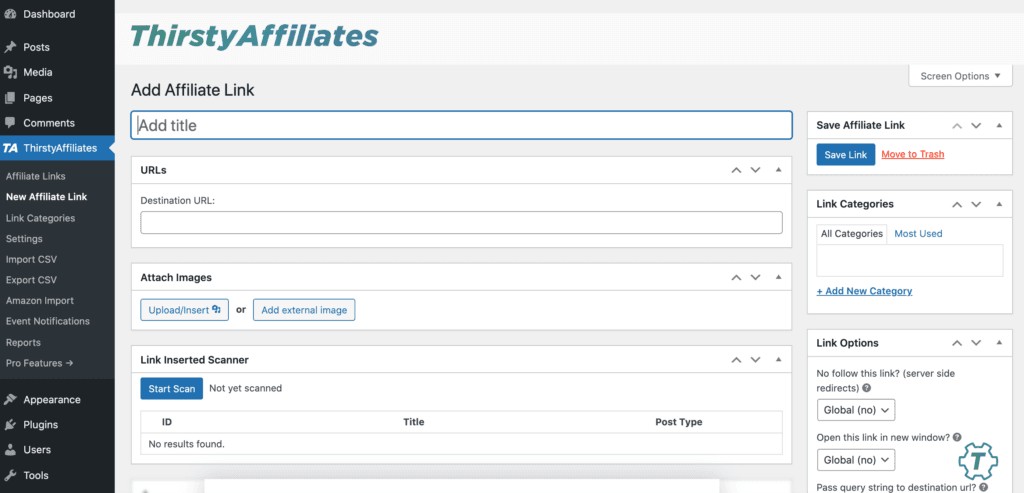 This can improve your CTRs across all platforms. However, it can be particularly beneficial when you're posting the link as plain text, rather than embedding it in a piece of content.
3 Places You Should Be Sharing Your Affiliate Links
Once you've optimized your links using ThirstyAffiliates, you're ready to start driving conversions. To get you off to the best possible start, here are three places where you can share your affiliate URLs.
1. Email Campaigns
According to the 2019 Adobe Email Usage Study, Americans spend over five hours per day checking their work and personal email addresses. That's already a huge window of time where you could be marketing your affiliate links to potential customers.
There's also evidence to suggest that email users are more willing than ever to engage with your messages. According to HubSpot's 2021 State of Marketing Report, 77% of marketers reported seeing more engagement with email over the past year.
Therefore, if you have a mailing list, it's a good idea to add affiliate links to your emails. This may take the form of marketing emails that are specifically designed to promote a particular affiliate link. Alternatively, you might be able to incorporate relevant links into your regular communications, such as your newsletter: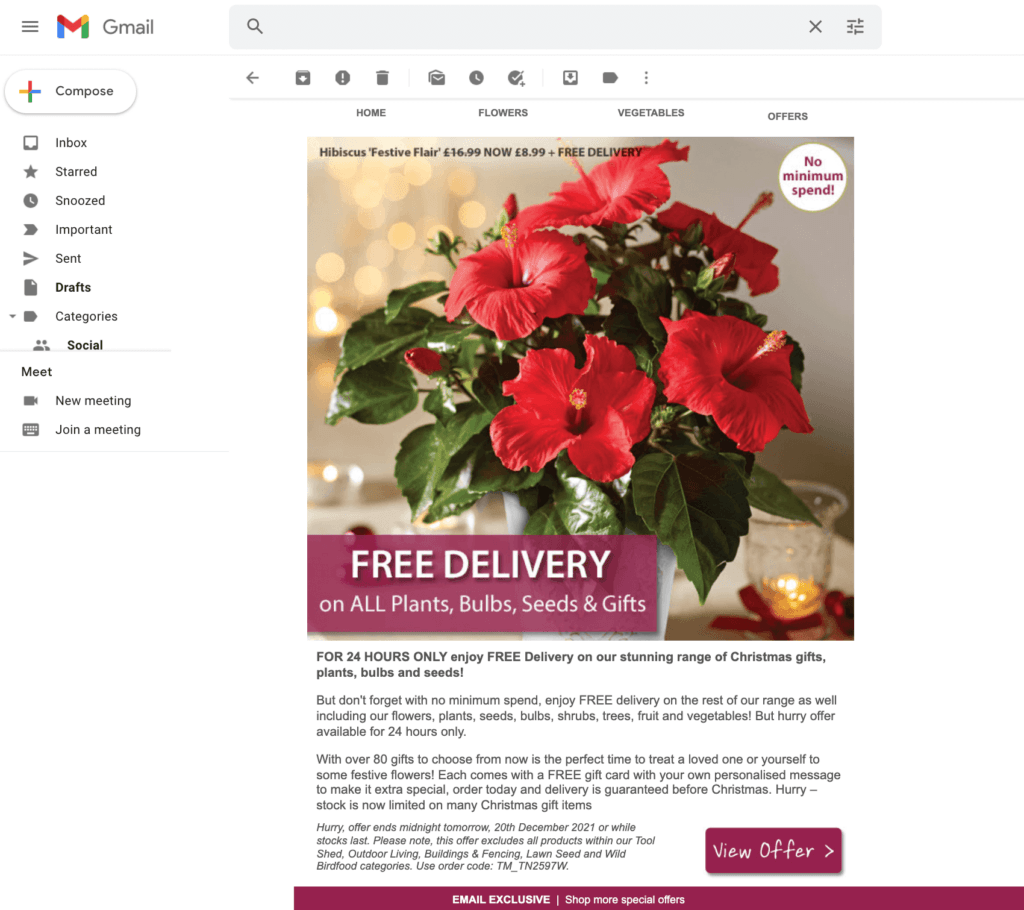 To really maximize your conversions, you may also want to consider segmentation. This is where you send targeted messages to your subscribers based on their characteristics or actions, such as the affiliate links they've previously interacted with.
Segmented email campaigns experience 74.53% higher CTRs when compared to non-segmented campaigns. That's a lot of additional engagement for your affiliate URLs.
Fortunately, most modern email platforms support segmentation. This includes the popular Mailchimp automation tool: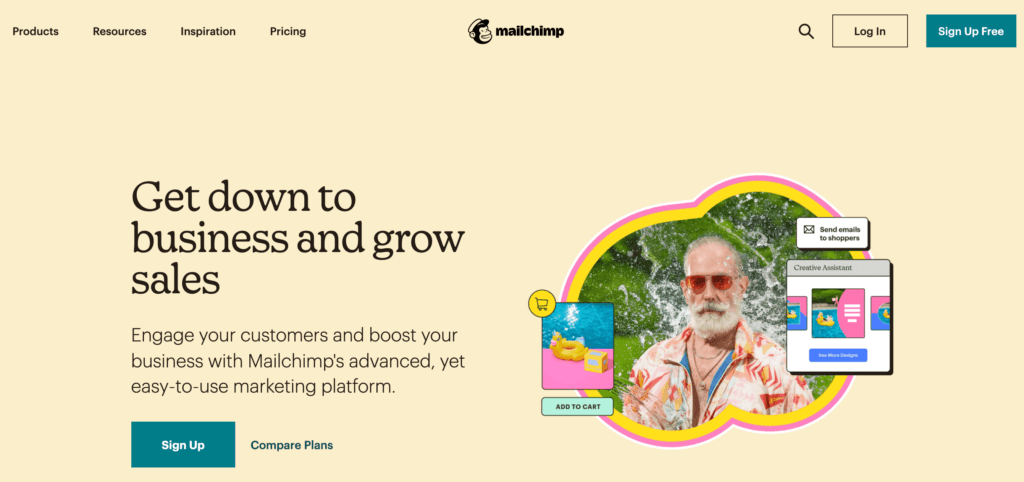 You can also create segmented campaigns using the MailPoet WordPress plugin. If you've already installed and activated this plugin, simply navigate to the WordPress dashboard. Then, go to MailPoet > Lists > New Segment to get started.
2. Blog Posts
For many websites, blogging is a core component of their marketing strategy. Helpful, informative, and engaging long-form content can easily turn one-off visitors into loyal readers. You can also easily share your blog posts on social media.
Blogs also provide a great opportunity to include lots of relevant keywords on your site. This can improve your search engine rankings and make your site more discoverable.
All of this can earn you plenty of additional traffic, which means more potential conversions. However, blogs don't just attract more people to your website. By featuring relevant affiliate links throughout your posts, you can market to these additional visitors without resorting to the hard-sell approach.
There are lots of different ways to feature affiliate links in your blogs. For example, you might include the merchant's product in a themed roundup: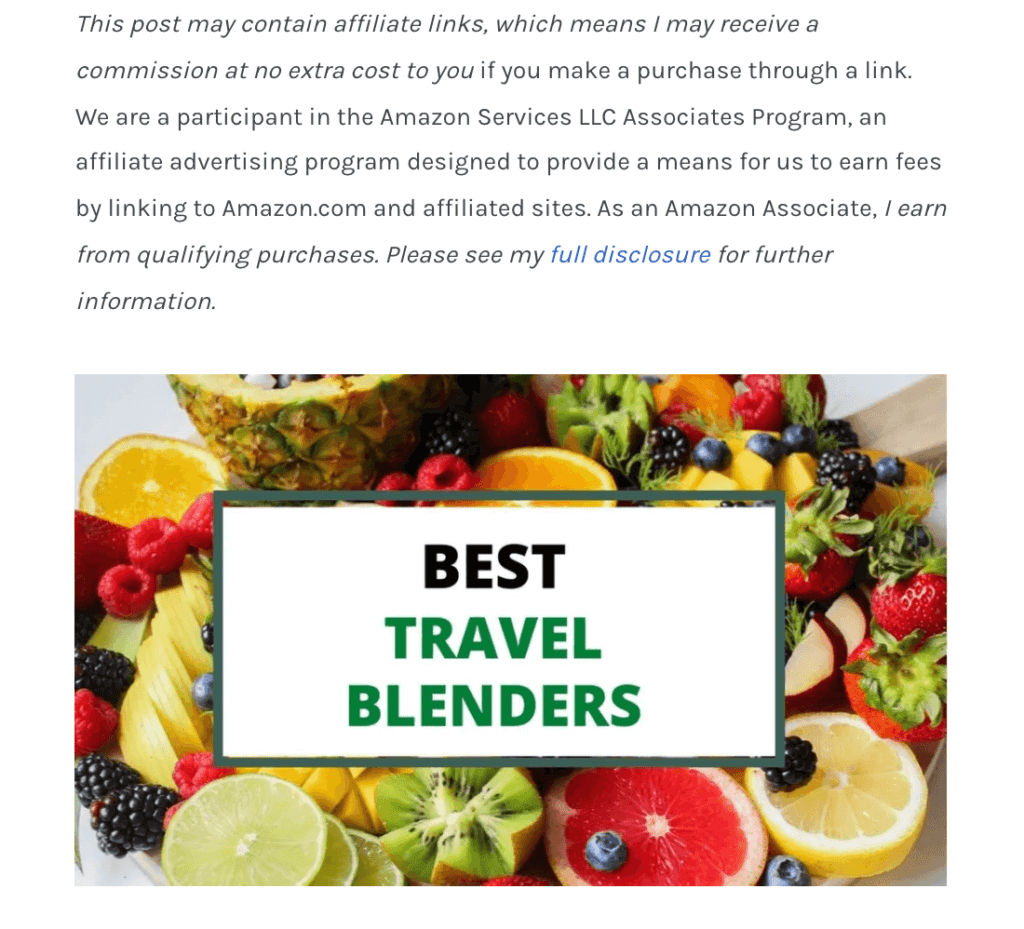 You could even place the product front and center by creating a guide to getting the most out of this particular item. Alternatively, you might mention the product in passing, as part of a discussion about a related topic:
However you choose to include your links, you should always aim to provide some value to the reader. If the visitor feels like you've tricked them into reading an advertisement, they'll be unlikely to interact with your affiliate URLs.
3. Video Descriptions
For many years, video marketing has been a vital way to connect with potential customers. What's more, the popularity of video doesn't seem to be slowing down any time soon. In 2020, internet users watched 12.2 billion minutes of video, which equates to an impressive 23,211 years' worth of content.
If you produce videos on a platform such as YouTube, this is the perfect opportunity to share your affiliate URLs. In fact, many of these platforms enable you to share affiliate marketing links in the video descriptions: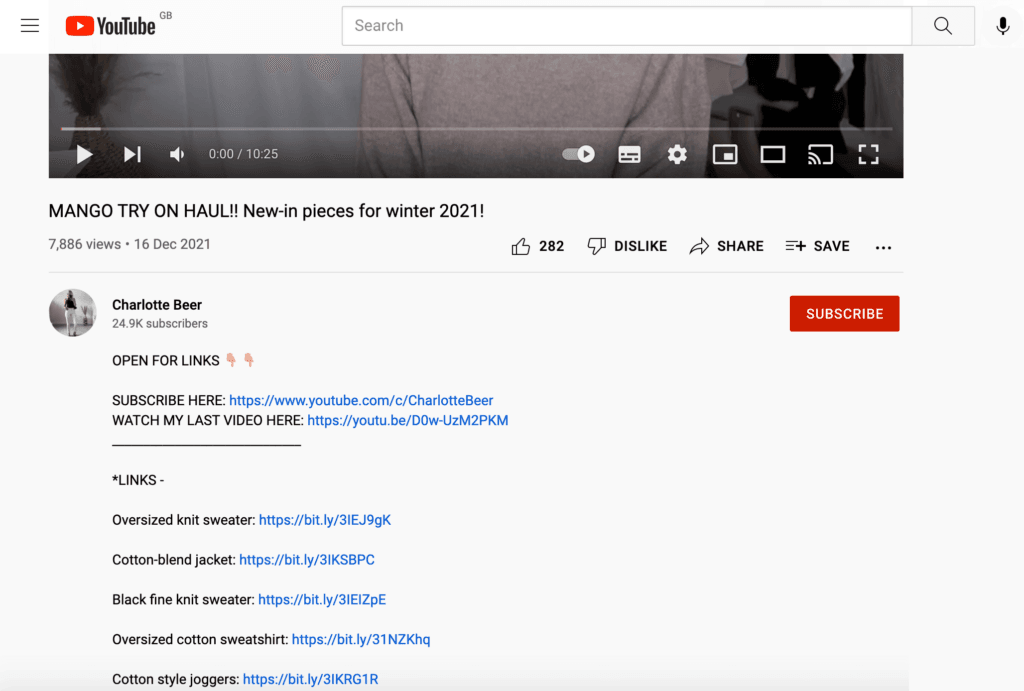 You can easily encourage the viewer to check out your affiliate URL by mentioning it in your video. Additionally, you could even create an entire video showcasing the product in question. For example, unboxing and product review videos are quite popular for this purpose.
Furthermore, the 2021 State of Video Report found that longer videos are gaining traction. The number of videos in the 30-60 minute category grew 140% when compared to 2019. Therefore, if you want to appeal to your customers and improve your CTRs, you may want to consider experimenting with long-form video content.
Conclusion
Affiliate marketing can be a great way to earn additional revenue. However, if you're just adding the occasional link to your site, you're likely missing lots of opportunities to boost your profits.
Let's quickly recap three places where you may want to share your affiliate links to increase your conversions:
Email: Incorporate affiliate URLs into your marketing messages or your regular communications, such as a newsletter.
Blog posts: Organically include affiliate links in your long-form content to drive more traffic to your site.
Video descriptions: Add affiliate URLs to your video descriptions and take advantage of trends like product reviews and unboxing videos.
Do you have any questions about how to create more shareable affiliate links? Let us know in the comments section below!
If you liked this post, be sure to follow us on Twitter, Instagram, Facebook, Pinterest, and LinkedIn! And don't forget to subscribe in the box below.