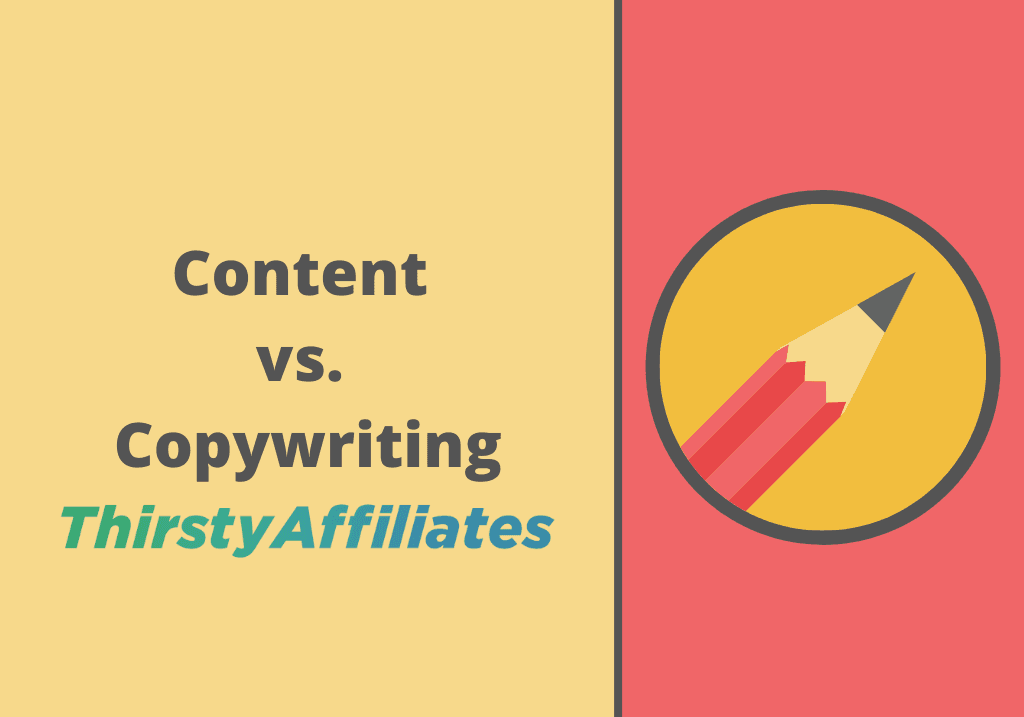 Writers can serve a seemingly endless number of marketing purposes. When the required skills for two niches overlap, it can be easy to assume they're identical. However, failing to note the distinctions between content vs. copywriting can compromise your brand's success.
Fortunately, there are a few key variations that can help to resolve this confusion. By appreciating the differences between the two types of writing, you can maximize the effectiveness of each and find new ways for them to work together.
In this article, we'll give you an overview on why it's important to distinguish between content vs. copywriting. Then we'll take you through three key differences to help you focus your approach. Let's get started!
Why You Should Differentiate Between Content vs. Copywriting
Content writing and copywriting are two separate writing styles. While they can – and in most cases, should – work together, they're still distinct tools. Knowing what sets them apart can help you understand what skills you need to use to get your desired results.
Let's say you have an affiliate who creates wonderful content. However, you notice they're struggling to develop effective calls to action (CTAs). If you can't differentiate between content creation and copywriting, you might not know what steps to take to improve their performance.
On the other hand, knowing the difference between these skills can help you target issues directly. If you know that CTAs require marketing skills in copywriting, you can send the affiliate some swipe copy. You don't have to waste time and resources providing support that doesn't meet their needs.
Deploying the correct writing tool at the appropriate time is critical. It gives you an advantage in your brand strategy, makes efficient use of your resources, and clarifies your marketing approach.
The Difference Between Content Writing vs. Copywriting (3 Key Distinctions)
Now that you understand why distinguishing between these two forms of writing is important, let's look at three key differences between them.
1. The Time Investment Needed to Get Results
The first distinction you should be aware of is the projected timeline for each technique. Content writing aims to encourage audience interaction over a period of time. In other words, content writers play the long game.
Consider Starbucks, for example. Here's a sample of its content writing:
The purpose of this content is to create a helpful blog that users can regularly visit. There's no solid end date on this goal. Content writers can take their time to build relationships with customers and establish themselves as thought leaders in the industry.
In contrast, copywriting is more of a short-term endeavor. It's meant to encourage immediate action in some way. For a clearer picture of what this means, you can compare the following copywriting from the Starbucks app with the previous content: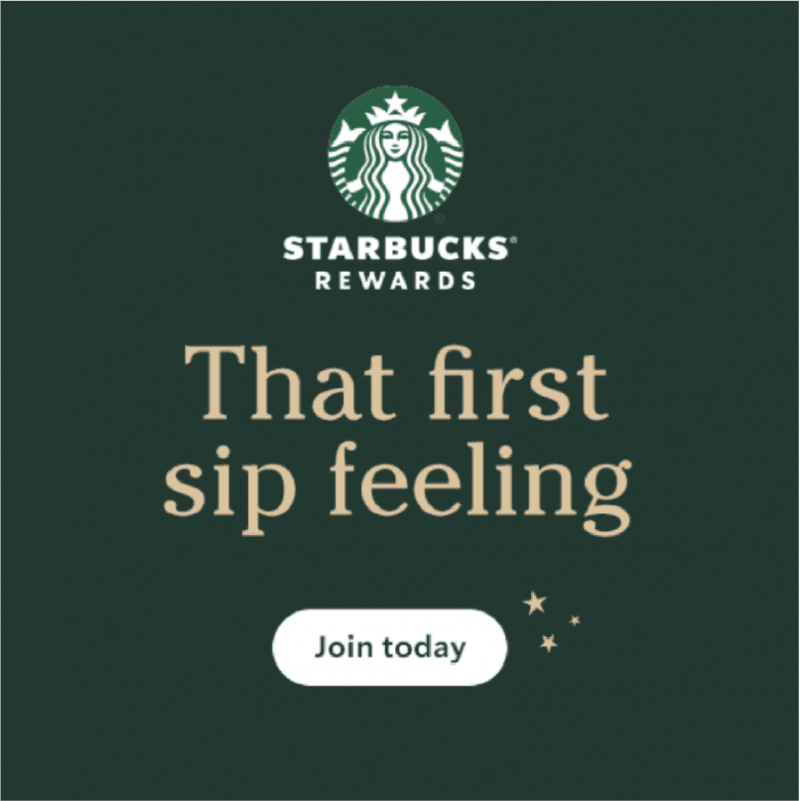 This short sentence aims to motivate customers to join the Starbucks rewards program. Rather than giving you a feel for the brand, it assumes you're already familiar with it and aims to capitalize on that knowledge. Similar copy might invite users to sign up for newsletters or spread a catchy slogan.
2. The Subtlety of the Messaging
Next up is the directness of the messaging. Content writing is aimed at those already interested in what the business has to say. This investment lets writers slowly build a subtle brand identity through various mediums.
Content writing doesn't use the hard sell. In fact, it doesn't need to directly sell at all. Taco Bell has established its brand identity as a fun, relaxed business through content writing such as this: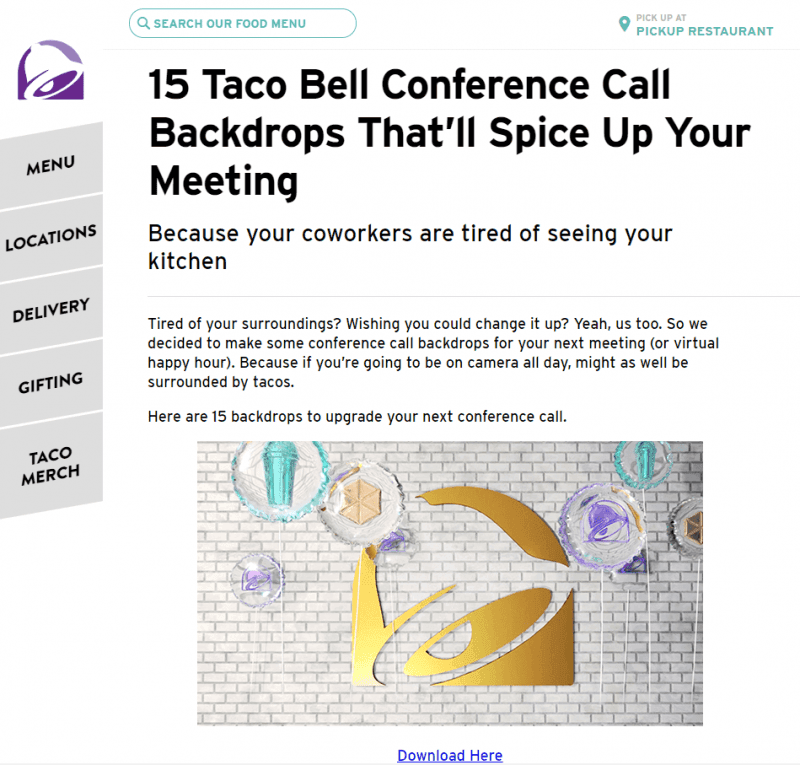 There's no direct endgame in this article beyond engaging the audience with playful downloads. This post and others like it are meant to establish a consistent persona. The same goes for newsletters sent out from week to week or scripts that are written for videos.
On the other hand, copywriting tends to get to the point in a few sentences. It aims to grab readers' attention and deliver a message quickly. You can see how Taco Bell adjusts its approach when writing copy for its Twitter account:
Copywriting in the form of slogans or social media posts is inherently limited by size. It needs to interest readers with efficient, direct usage of power words. Content writing, by comparison, has already obtained the reader's attention and can employ a less obvious approach.
3. The Area of Expertise
Finally, there are differences between the skill sets of content writers and copywriters. Content writing focuses on visitors who already know what they're looking for. They usually need to compete with a seemingly endless sea of results in search engine results, such as this sample search illustrates: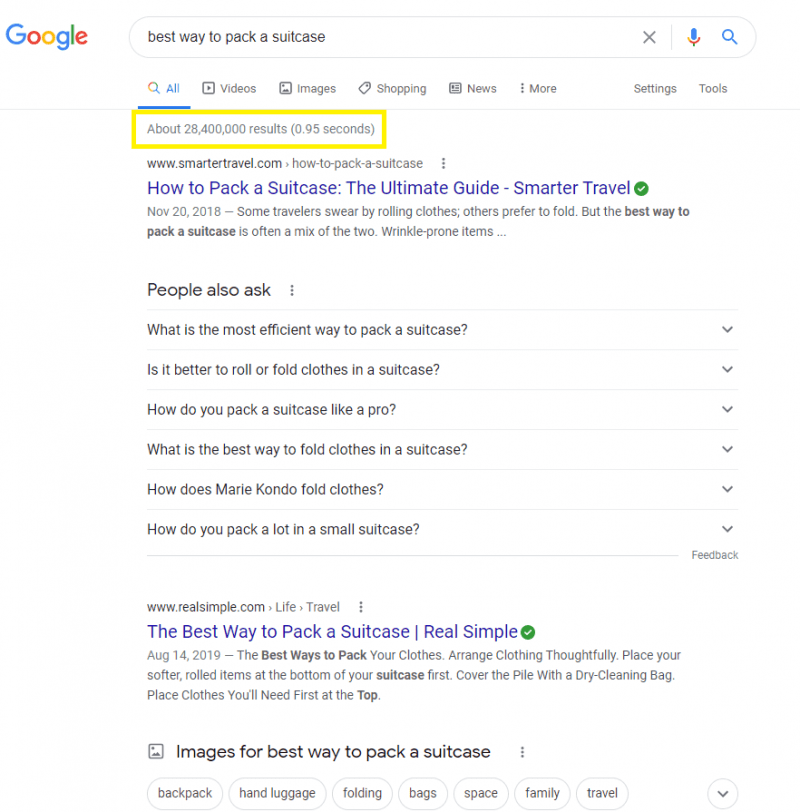 Content writers use proven techniques to get their work to the top of those lists. They need to understand search engine optimization (SEO), the best-performing content lengths, and the most effective formatting options. On top of this, their content needs to build the brand and engage users.
In comparison, copywriting relies more on advertising skills. Marketing requires expertise in targeting and communicating with a key audience. While a content writer might be competing for spots for a suitcase-related search, copywriters are working to sell a suitcase to you directly.
You can see this demonstrated in the following Swissgear product description: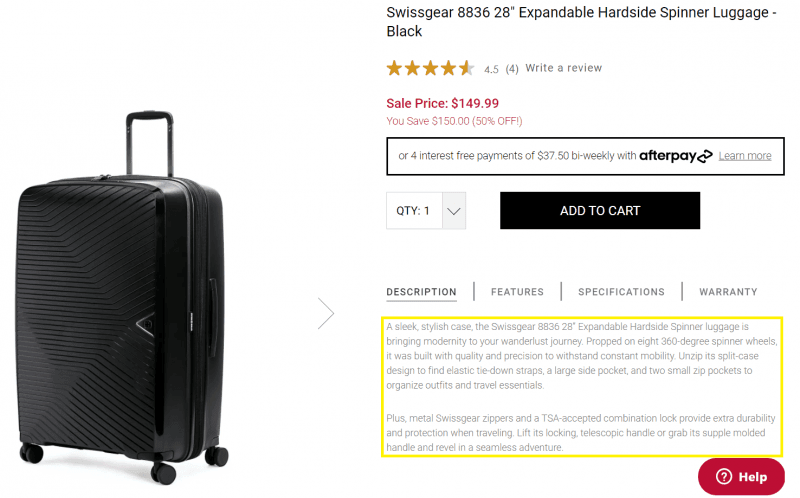 Writing copy to convince people to purchase something requires different capabilities. You need to know who's most likely to buy your product, what CTA is going to be most effective for them, and what kind of verbiage can help to drive your pitch home.
Content writing is particularly suited to reaching audiences who might not be engaged with the brand yet. Copywriting is better for selling a product to those who are already interested. Working together, these two formats can cast a wide net and bring in plenty of potential customers.
As a side note, though there are technically separate areas of expertise, you'll likely find that many marketing writers are skilled at writing both content and copy.
Conclusion
Different types of writing serve various purposes. While distinguishing between them can be tricky, doing so can help you create a strategy that takes advantage of their respective strengths and helps them work better together.
In this article, we've covered three key distinctions between content writing and copywriting:
The expected timeline to complete their goals.
The level of direct marketing communication involved.
The areas of expertise helpful to success.
Do you have any questions about how to know the difference between using content vs copywriting to create an effective marketing campaign? Let us know in the comments section below!
If you liked this article, be sure to follow us on Twitter, Instagram, Facebook, and LinkedIn! And don't forget to subscribe to our newsletter.